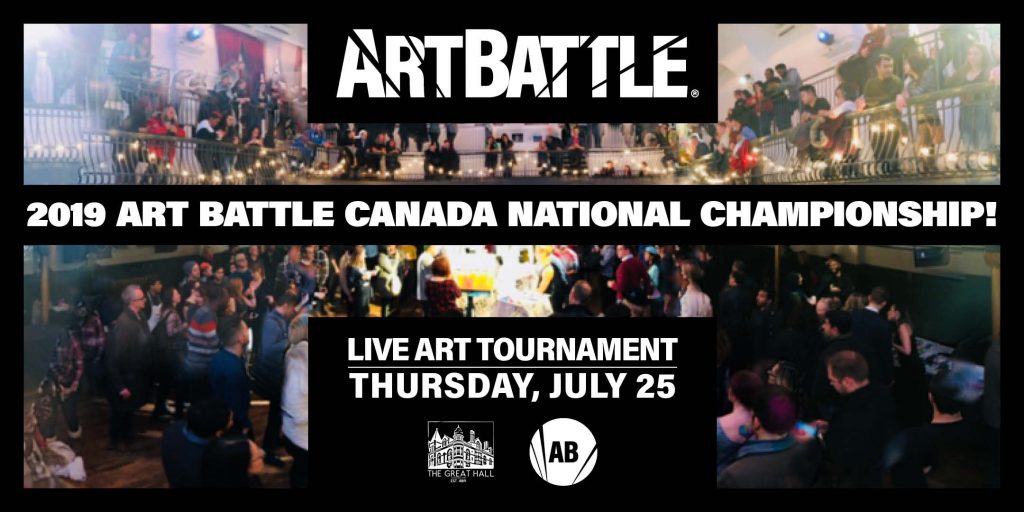 Meet Your 2019 Art Battle Canada National Finalists!
Jen Walker
Edmonton : Alberta Provincial Finals
Jen "mainly paints with acrylics, [and does] everything from landscapes to abstract expression" in their diverse practice. Jen "loves to be creative, and" has enjoyed "seeing what develops in [the] Art Battle time frame and atmosphere" since 2017.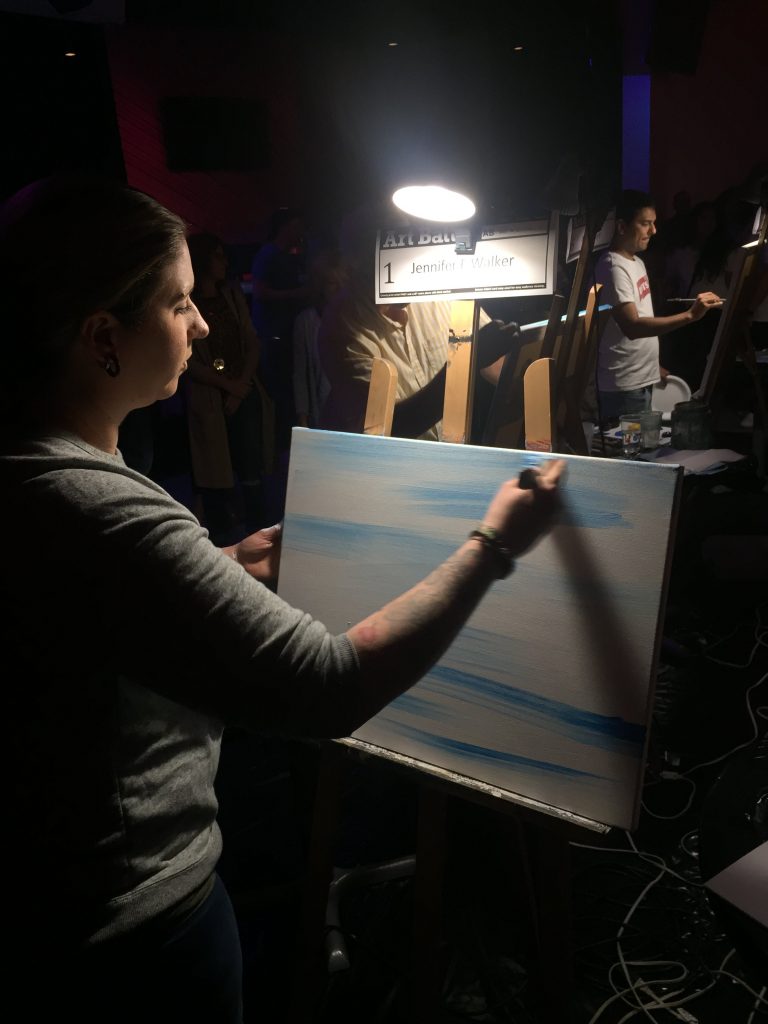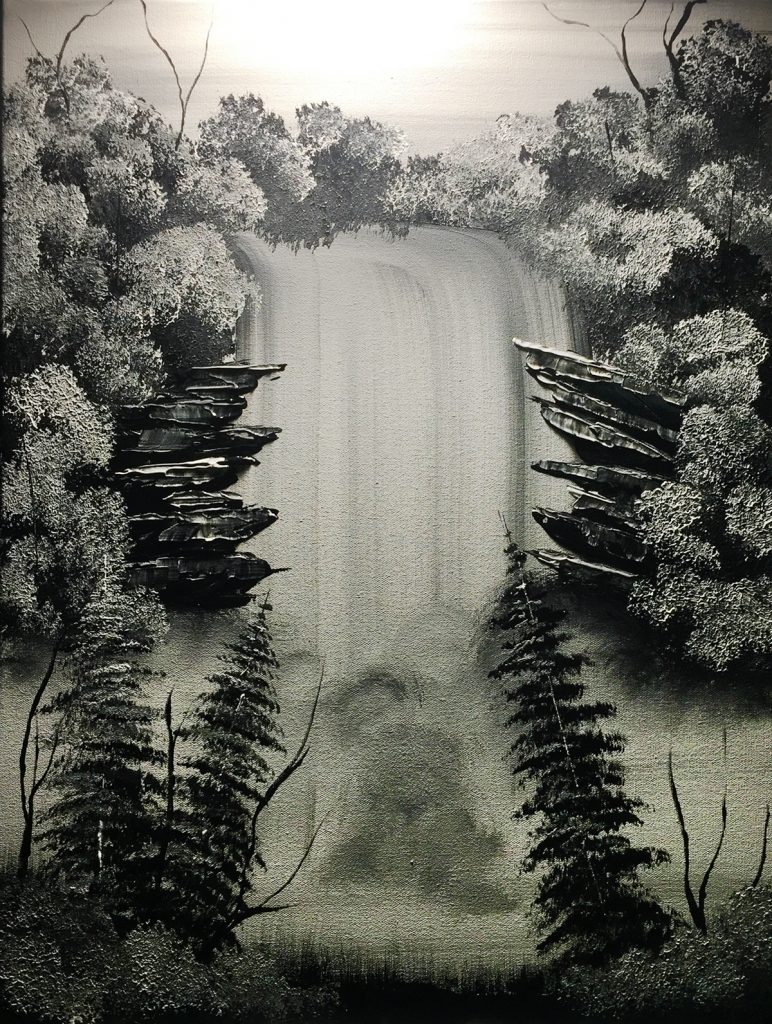 Krista Ewer
London: Southwestern Ontario Regional Finals
"A self-taught intuitive artist, [Krista's] work is full of bright colours and high energy [brushwork, primarily] depicting things found in nature and in meditation." Stoked to be painting in the 2018/2019 Canadian Championship, Krista believes "the pressure of a 20 minute time limit push[es] the limits of [their] intuitive painting process."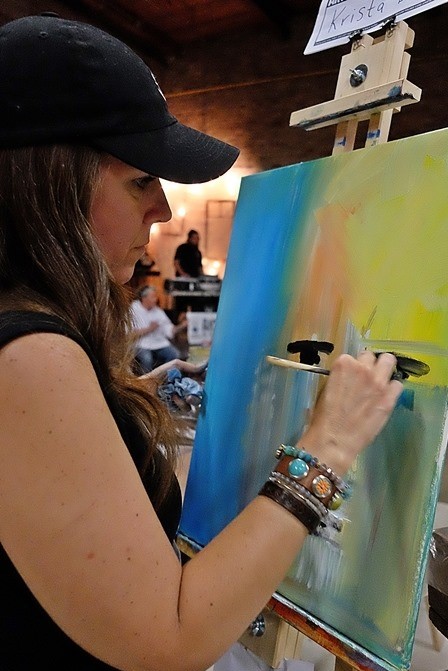 Allan Andre
Ottawa: Ottawa Regional Finals
Back for his second shot at the Canadian National Championships, "André [also] won the Art Battle Ottawa regional championship in 2014" with his remarkable speed painted portraits. "André's philosophy is that life is art; we live in a collective masterpiece, [each] leaving [their] signature on the human experience canvas by challenging spheres of influence in ways that ripple through future generations."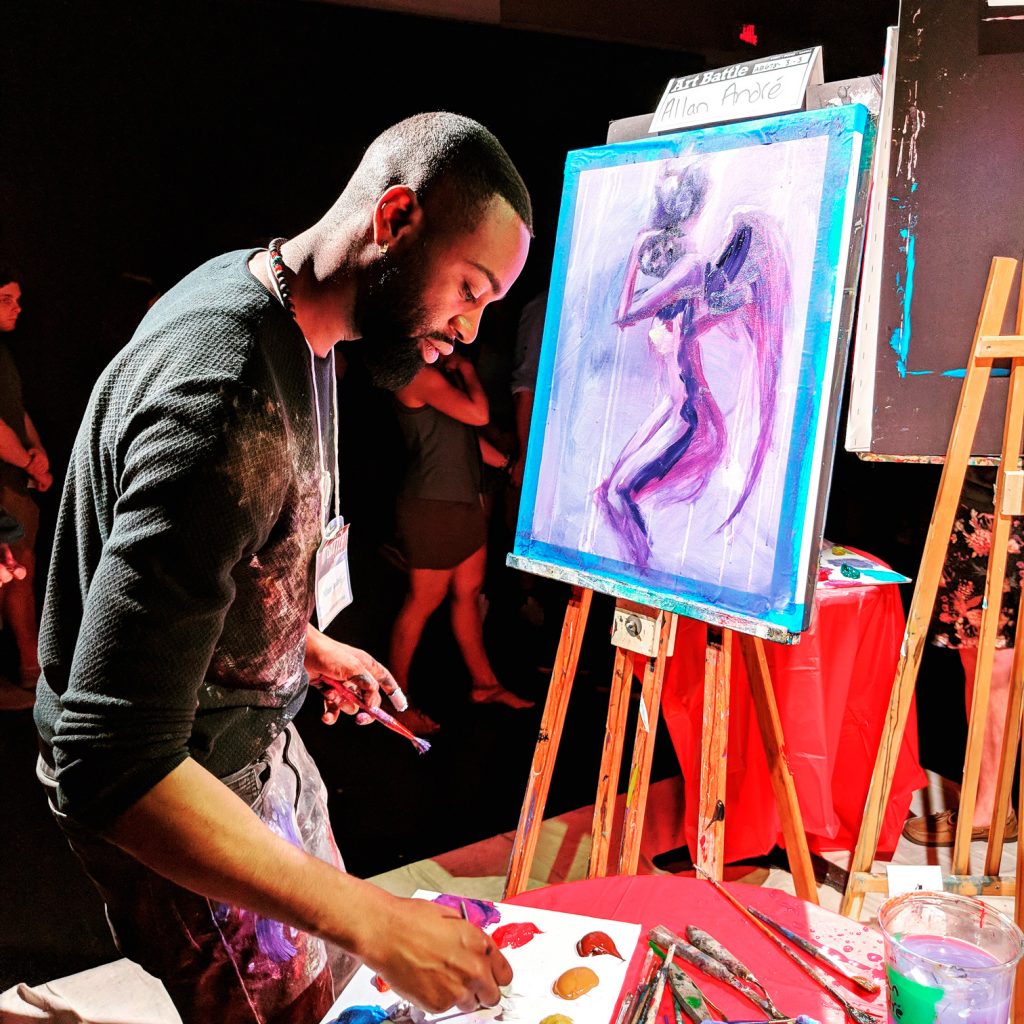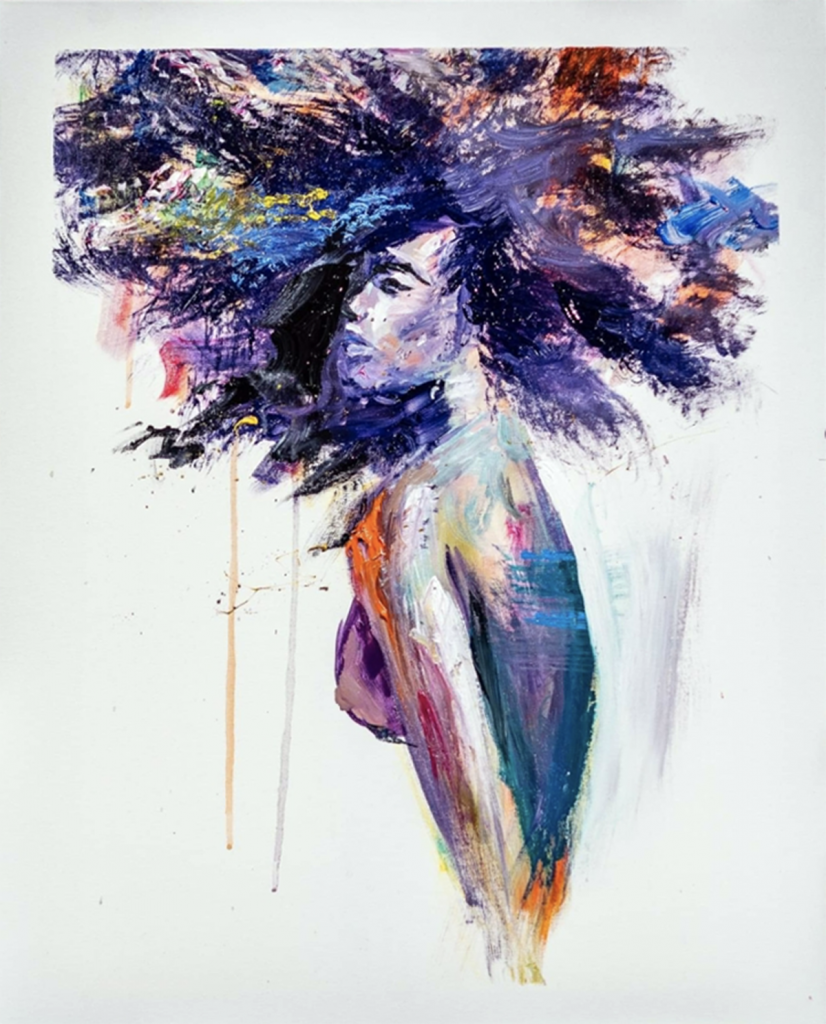 Austin Holland
Saint John : New Brunswick Provincial Finals
Excited to be competing alongside some of Canada's best speed painters, Austin has said that they "love the magic in the air [as] the artists and crowd mold together at Art Battles." Austin describes their vibrant painting style as "modern street [meets] studio art."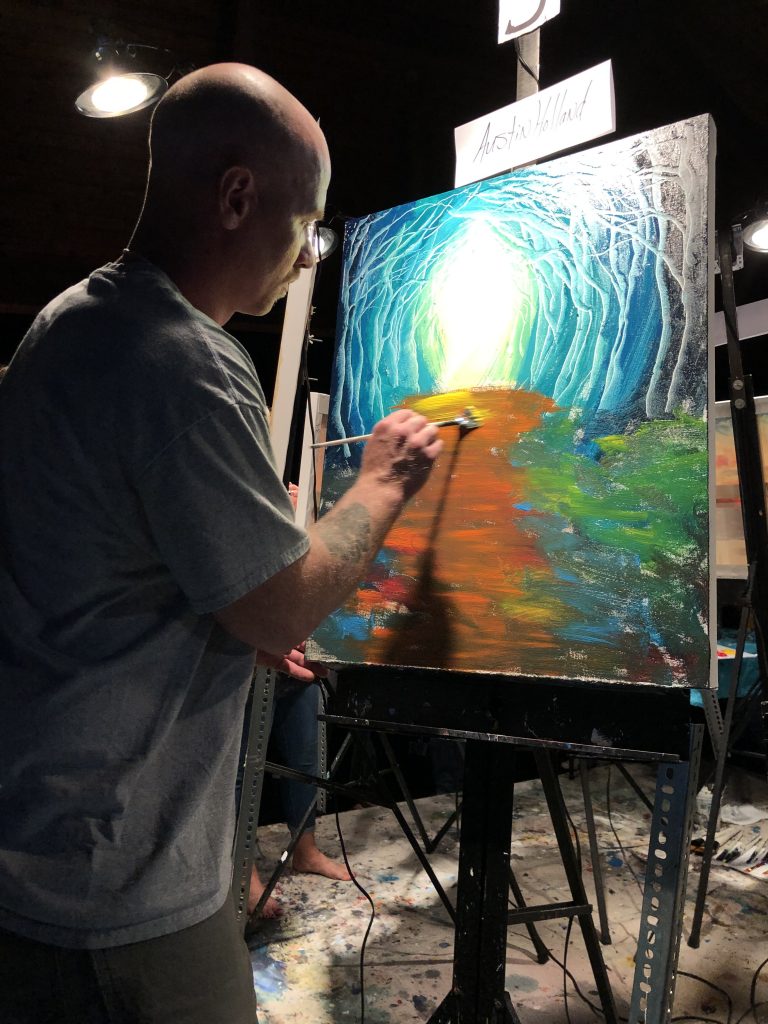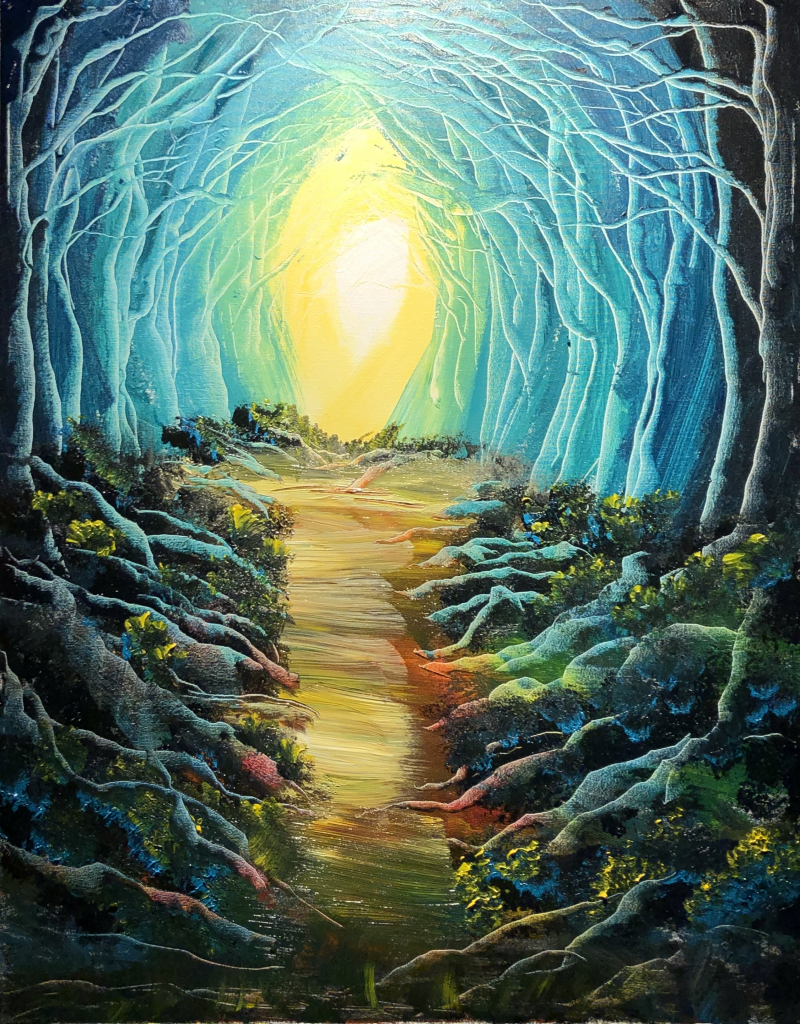 Khan
Vancouver: Vancouver Regional Finals
Khan has been thriving off "the energy of the people" and the Art Battle spotlight since spring 2018. Detail oriented Khan refers to their emotive painting style as "impressionist."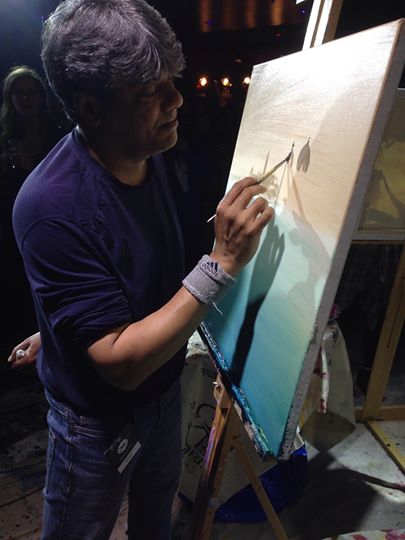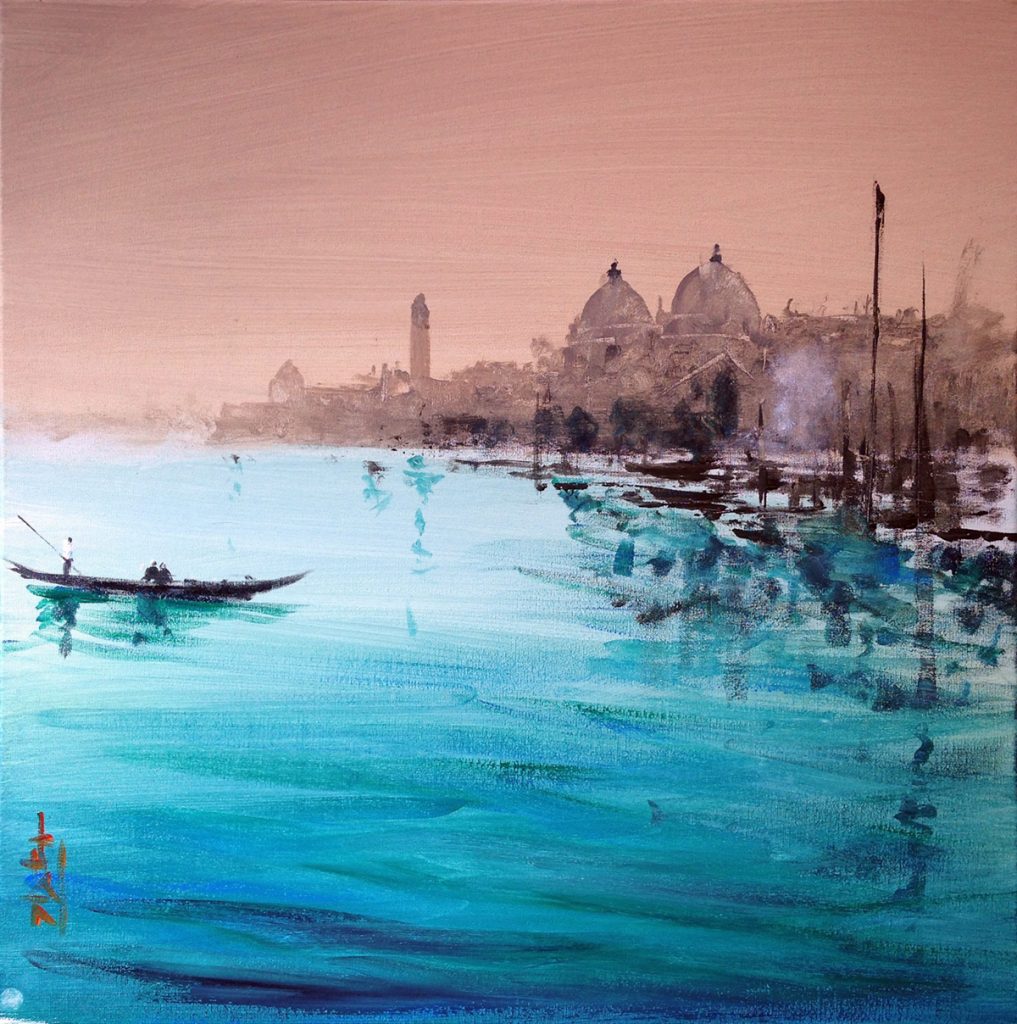 Michael Fatt
Yellowknife : Northwest Territories Finals
Michael is excited to "see what [they] can do" within the 20 minute time limit at tonight's talent-packed Canadian National Championship. Michael is a self-described "chipewyan dene style native artist," most often using acrylics on canvas to create their unique nature imagery.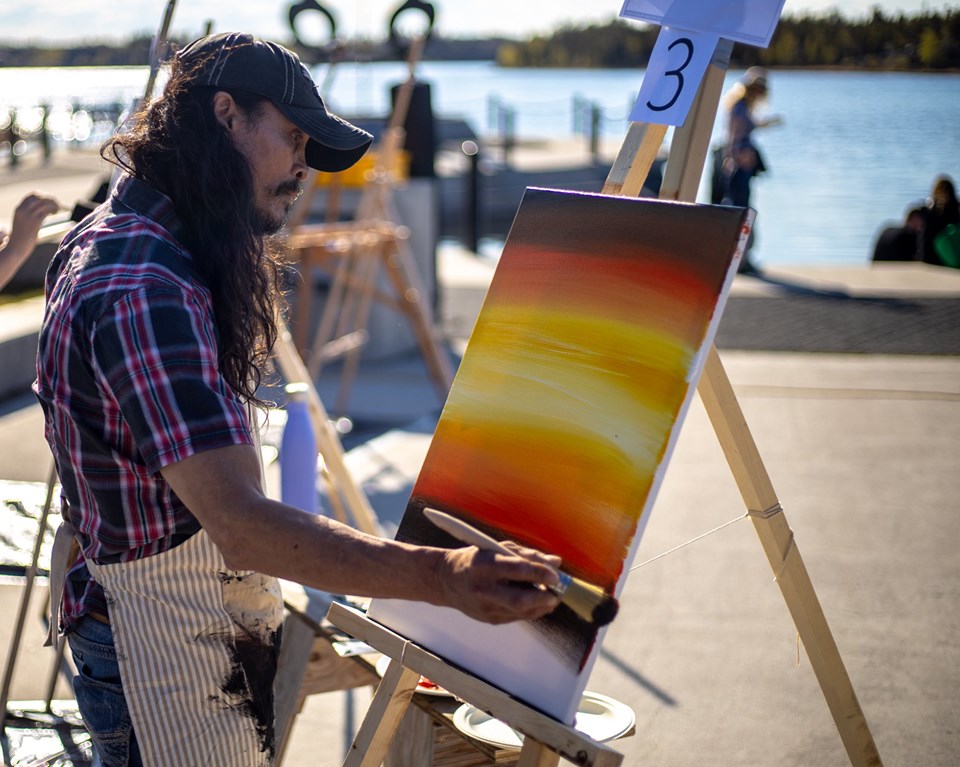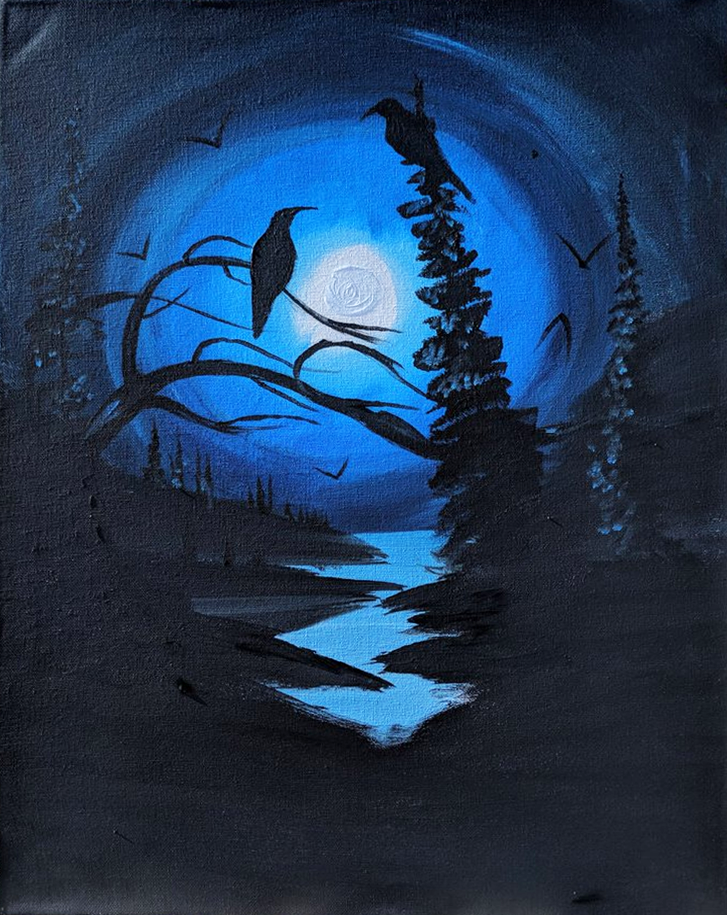 Leah Patterson
Victoria: Victoria City Finals
Leah enjoys being part of the Art Battle community because the events "push [them] to be a better artist, and challenge [them] to make quick decisions." Leah's paintings are inspired by adventures in their daily life, particularly "a few times of day when the sun makes you never want to forget every colour seen."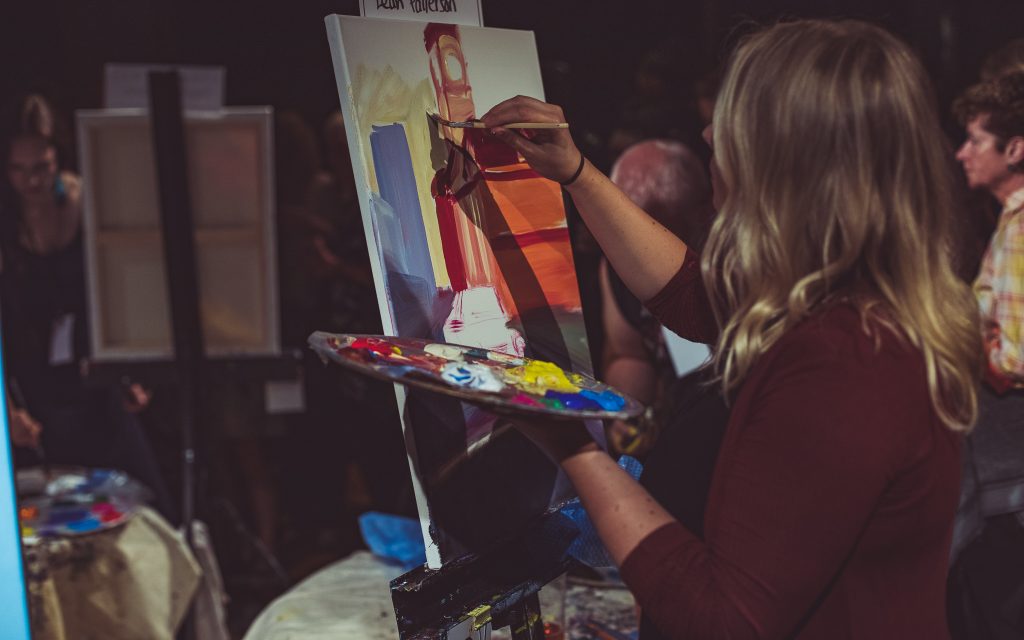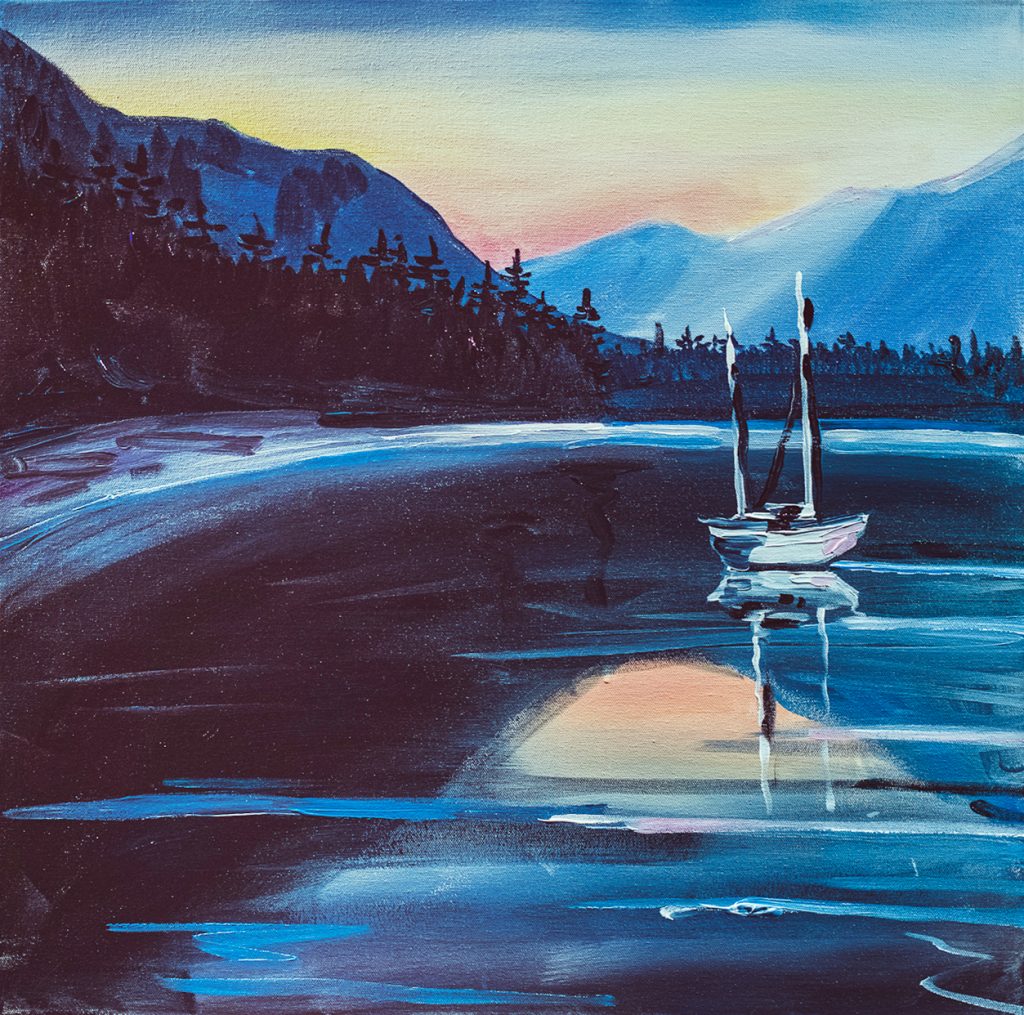 Jason Johnston
Charlottetown : PEI Provincial Finals
No stranger to competition, Jason began sparking awe in Art Battle audiences in winter 2015. Jason's eye for detail brings a unique sense of naturalism to their often portrait or landscape based paintings.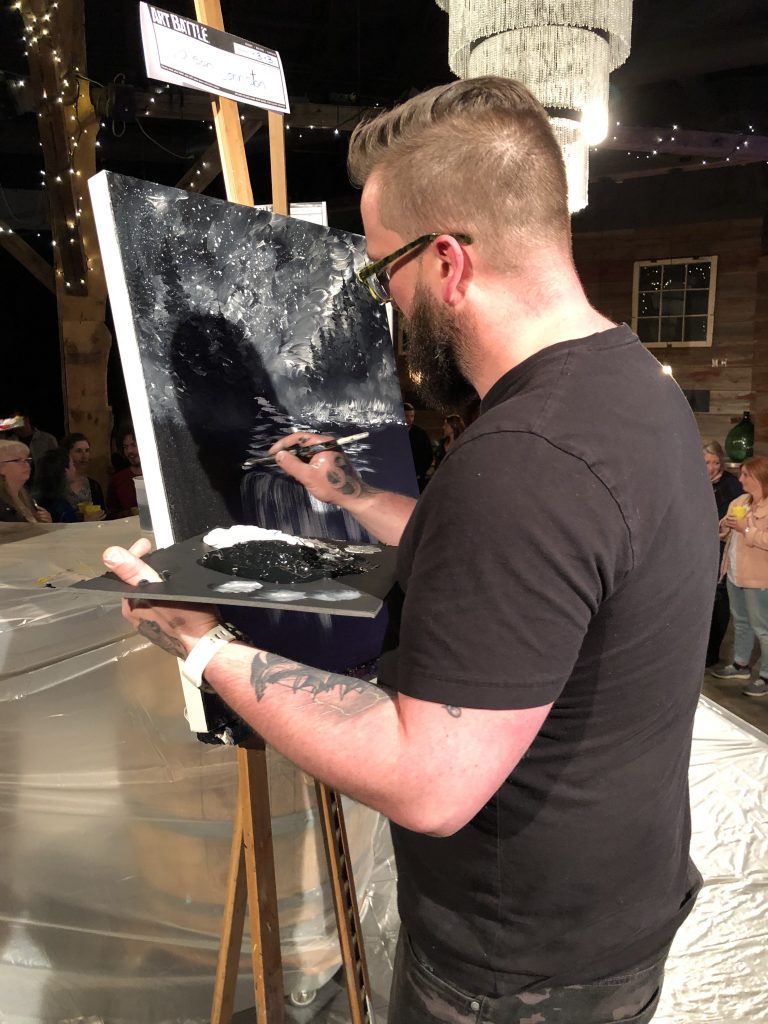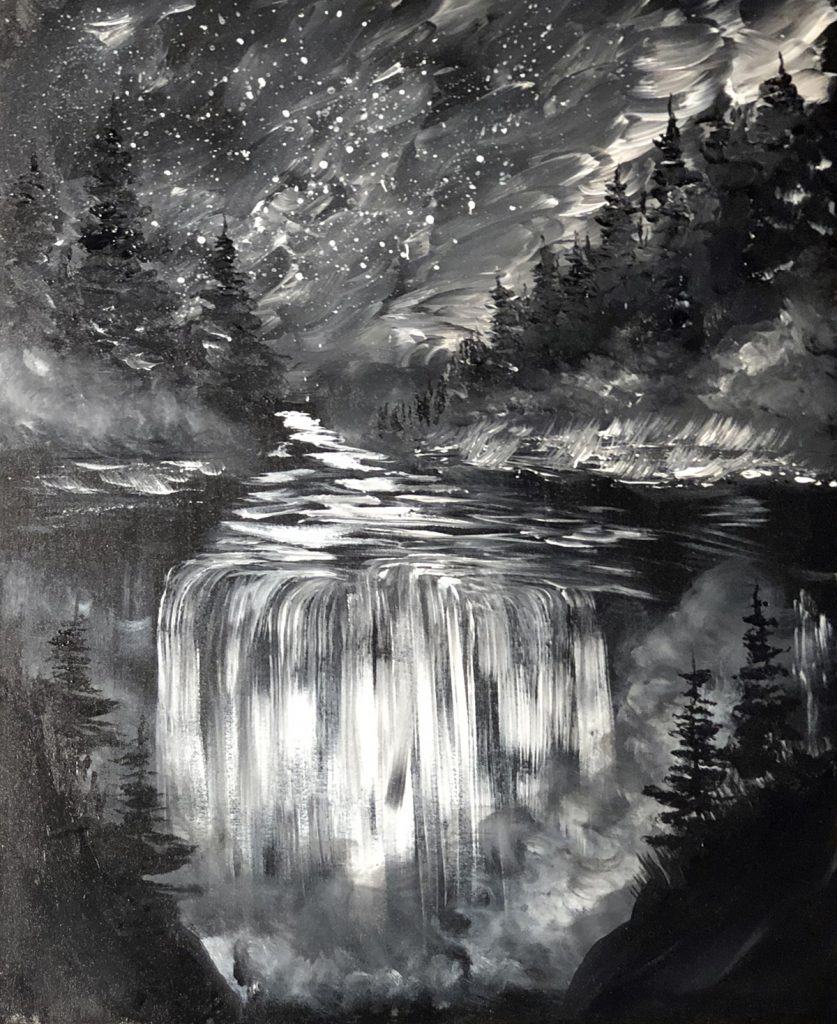 Skye Skagfeld
Nanaimo : Northern Vancouver Island Regional Finals
As someone who "never would have thought about painting as a 'competition,' [joining Art Battle] seemed like a totally cool concept" to Skye… and we couldn't be happier they jumped in! Skye lives "surrounded by nature, [often drawing] inspiration" from it for their "very free interpretations."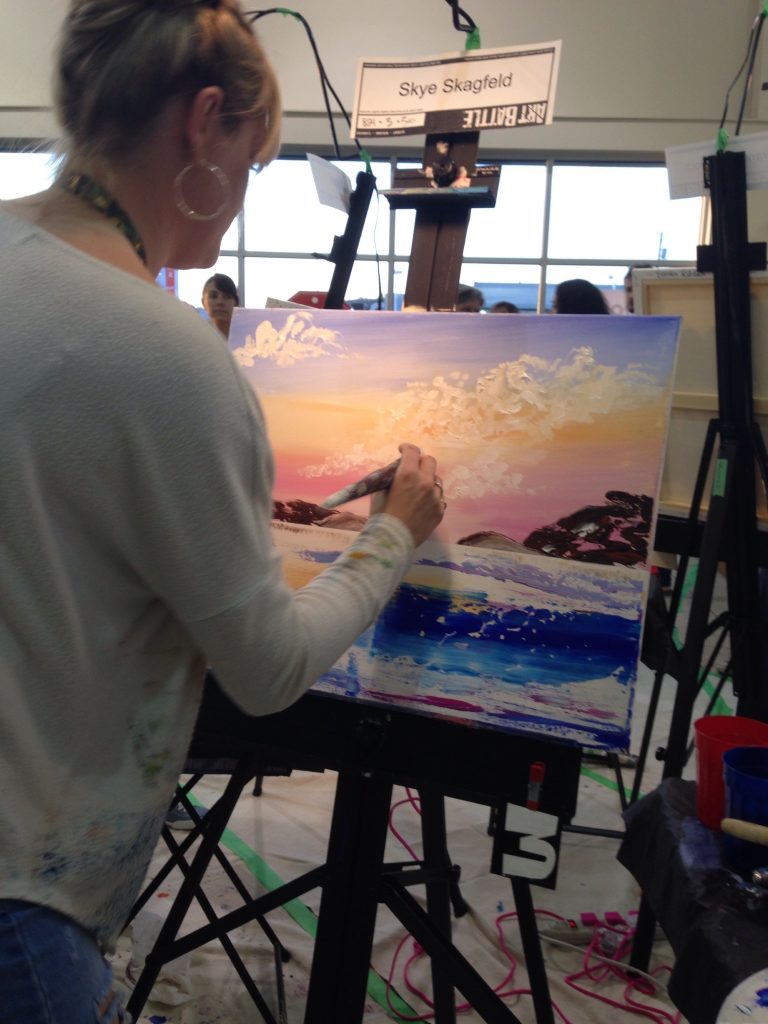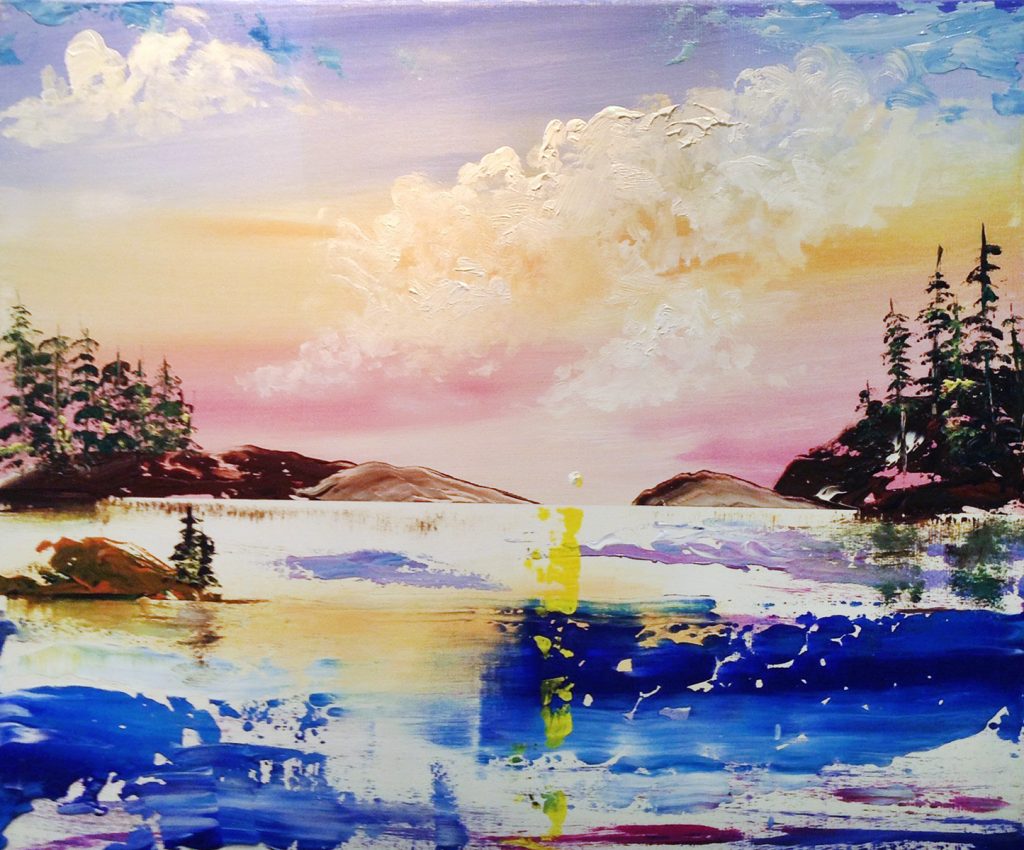 Craig Baltzer
Halifax : Nova Scotia Provincial Finals
Craig's portfolio boasts an excellent use of perspective and colour, with a focus on architecture. "Meeting others, and refreshing [their self] as an artist" are what most attract Craig to Art Battle's friendly competition.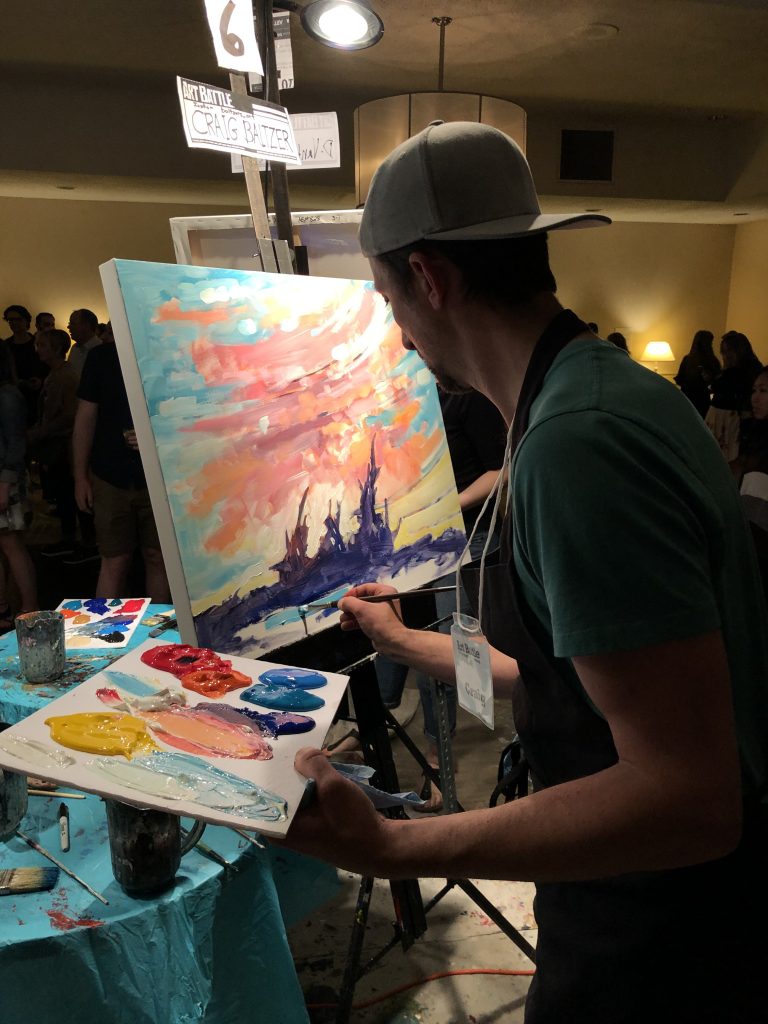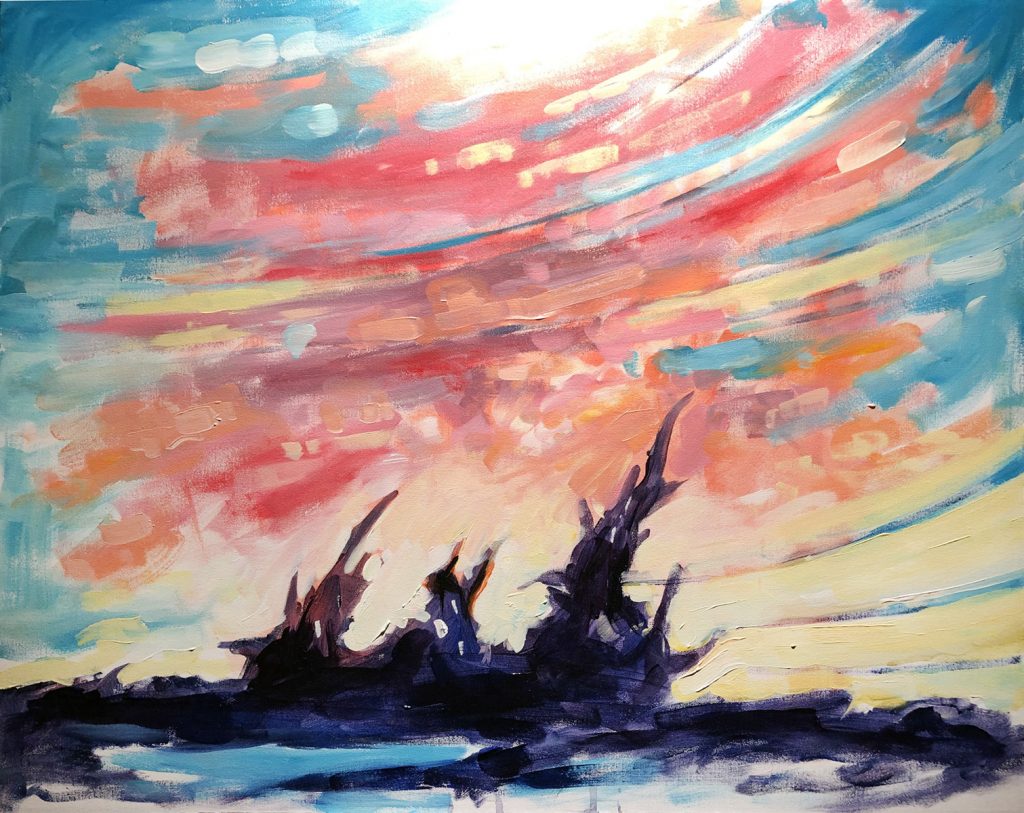 Jolene Mackie
Kelowna : BC Interior Regional Finals
"Jolene's [artwork] blends a fascination with the world around us and the whimsy of human imagination into wholly unique visual experiences." Speedy Jolene fell in "love [with] the challenge and the excitement of working live in [Art Battle's] short time frame" in 2014.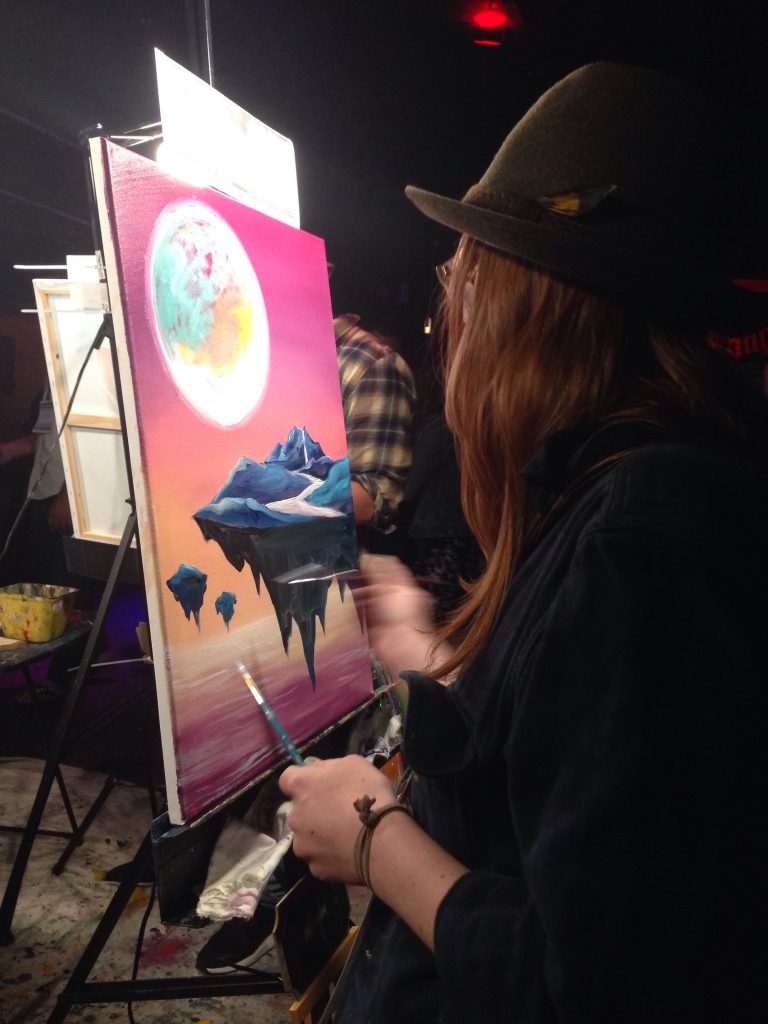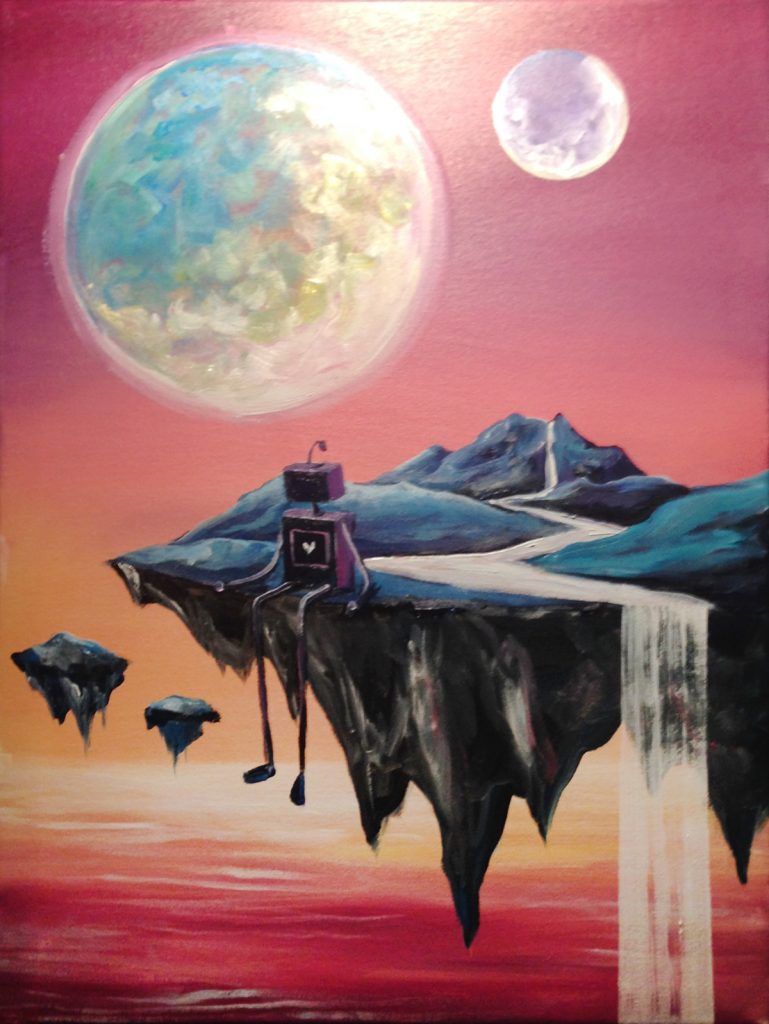 Mitch Davis-Mann
Hamilton Regional Finals
Eager for tonight's action-packed competition, thrill-seeker Mitch was originally drawn to Art Battle because they "enjoy a challenge." Mitch describes their signature style as "realism mixed with slight surrealist tendencies."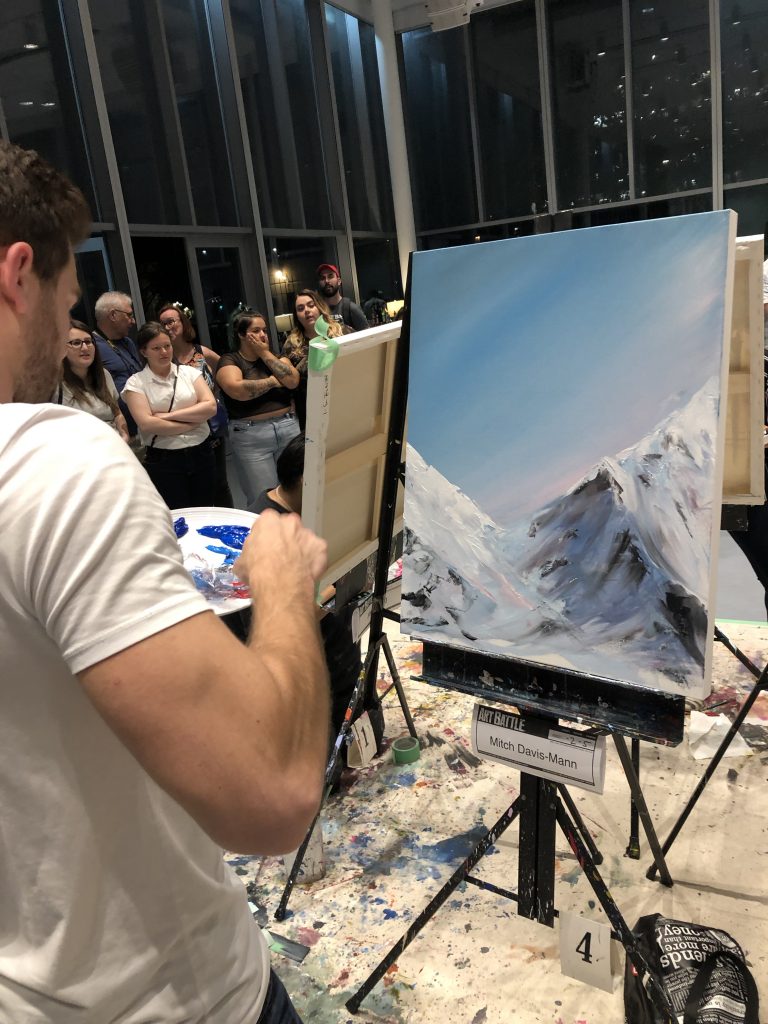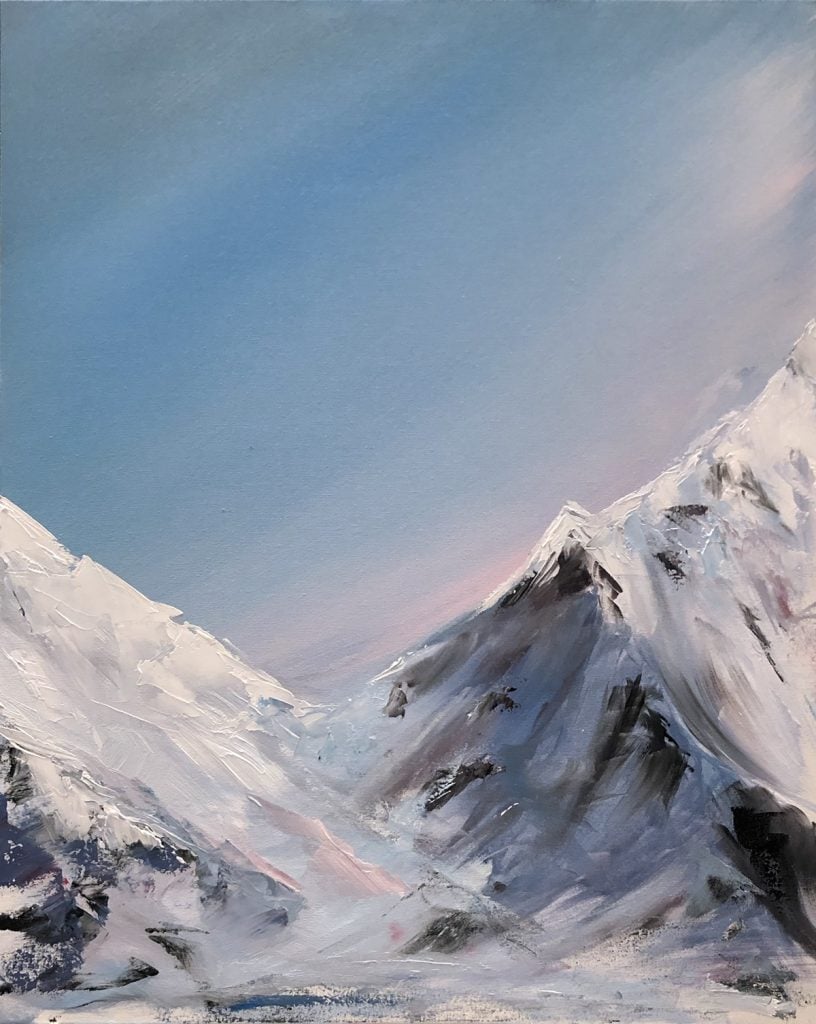 Moses Salihou
Toronto: Toronto Regional Finals
Moses is a "self-taught visual artist, originally from Cameroon and proud to now call Toronto home." Moses is "inspired by [their] surroundings and the nuances of everyday life," often "painting with vibrant colors, texture, and movement [in order] to express an intrinsic sense of energy and togetherness."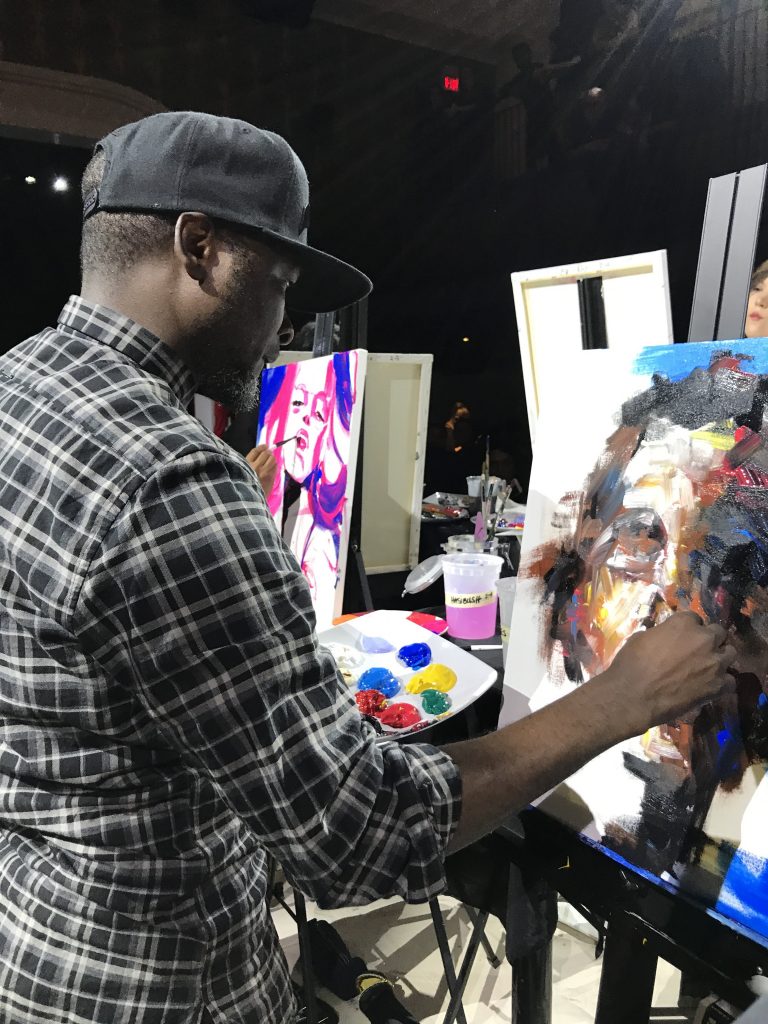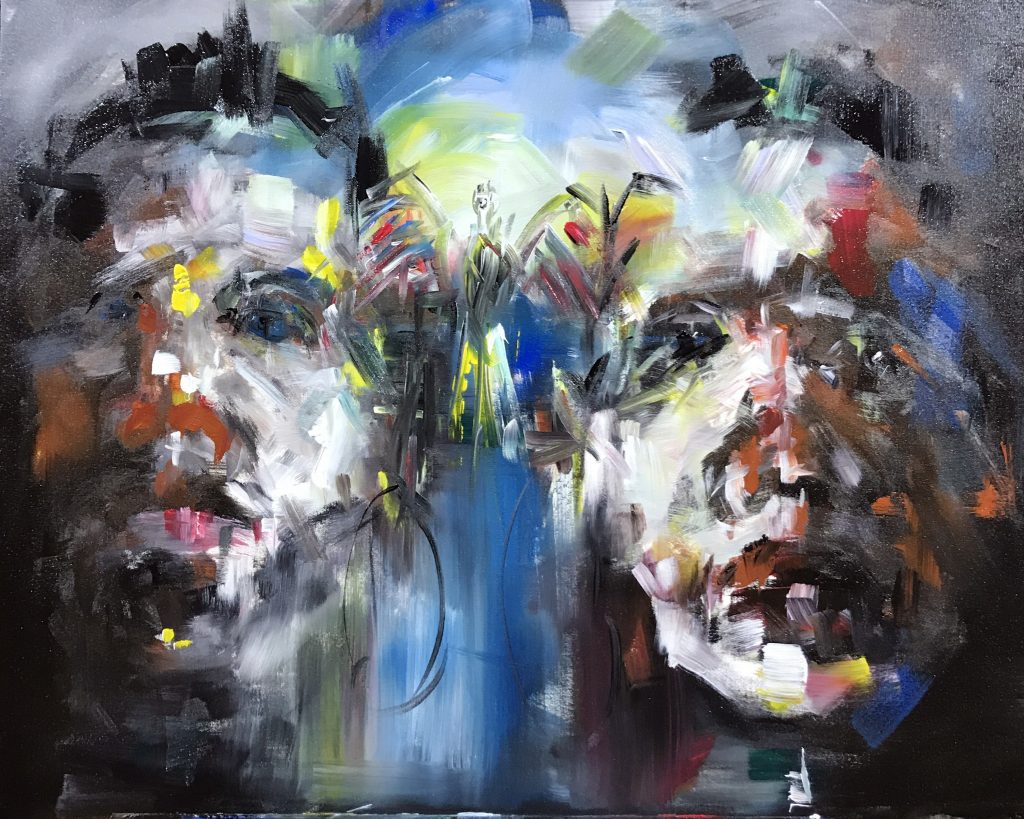 Holly Macie
North Bay : Sudbury Regional Finals
Holly joined the Art Battle community in fall 2017, continually drawn back to opportunities to "better [their] ability, to create forms quickly without reference, and to push [their] creativity." Holly's intriguing imagery most often combines "portraiture and nature [with a] surrealist" twist.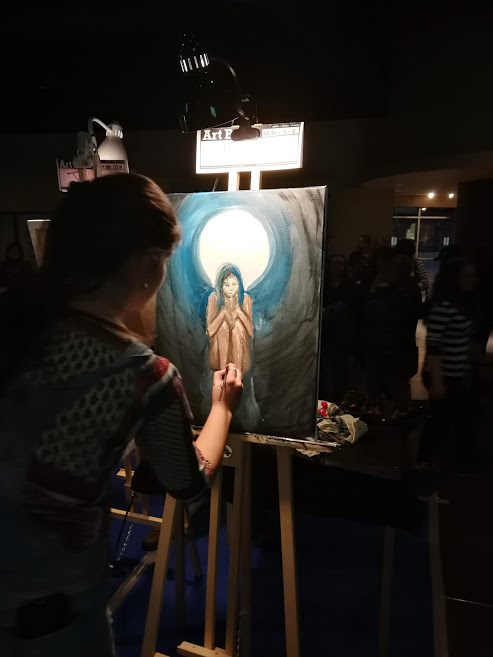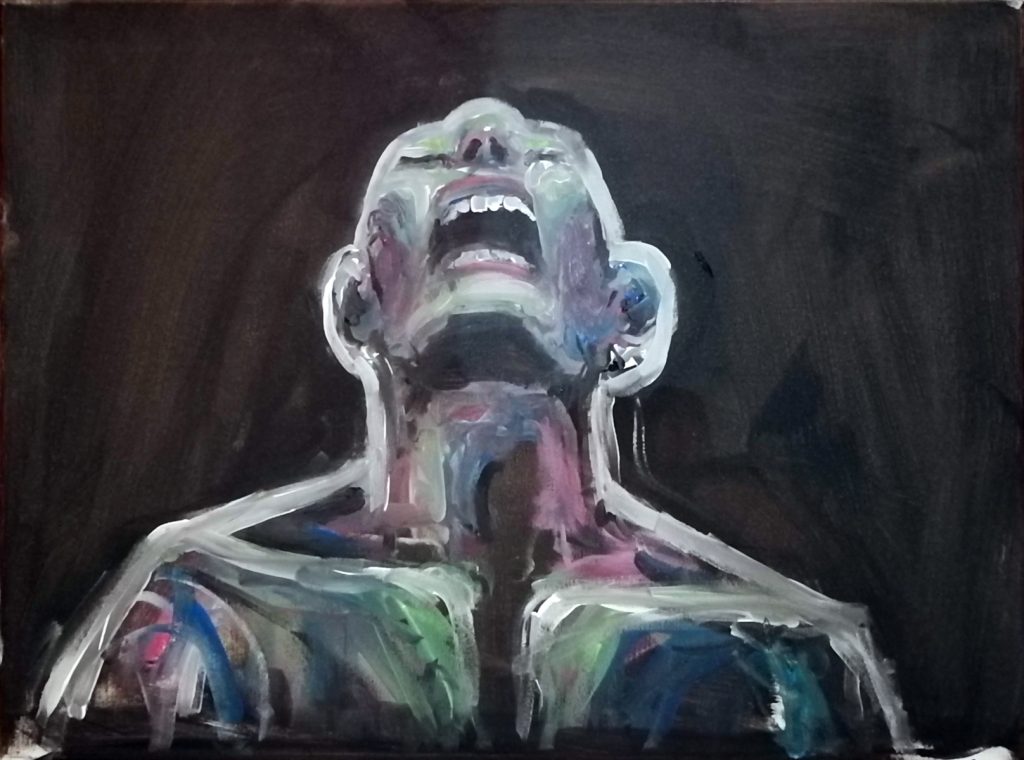 Dimitri Sirenko
Vancouver : 2018 Canadian Champion
"The energy, like minded people, appreciative audience and healthy competition" are a few of Dimitri's favourite things about the Art Battle experience. Dimitri describes their art as "very versatile [as they] try to explore the classic theme of universal beauty and aesthetics."