Art Battle Live Art Experiences 

create memories and impact for groups of 10 to 10,000. Champion-level Art Battle artists share their skill in competition and interactive experience!
Champion Level Artists

We hire the best of the best Art Battle Champion Level Artists to compete, teach and paint at all our private events.

Live Art Auctions

Many of our event packages come with the option to see created works donated to charity through our tech-based silent auction through easy SMS links or our set of apps.

Art Battle Technology

Voting and bidding on paintings made easier with our SMS and Art Battle App tech. You can even invite colleagues and friends to vote and bid whether they're at the event or on the other side of the world!
Interested? Send us a message.
Art Battle® Hired Event Packages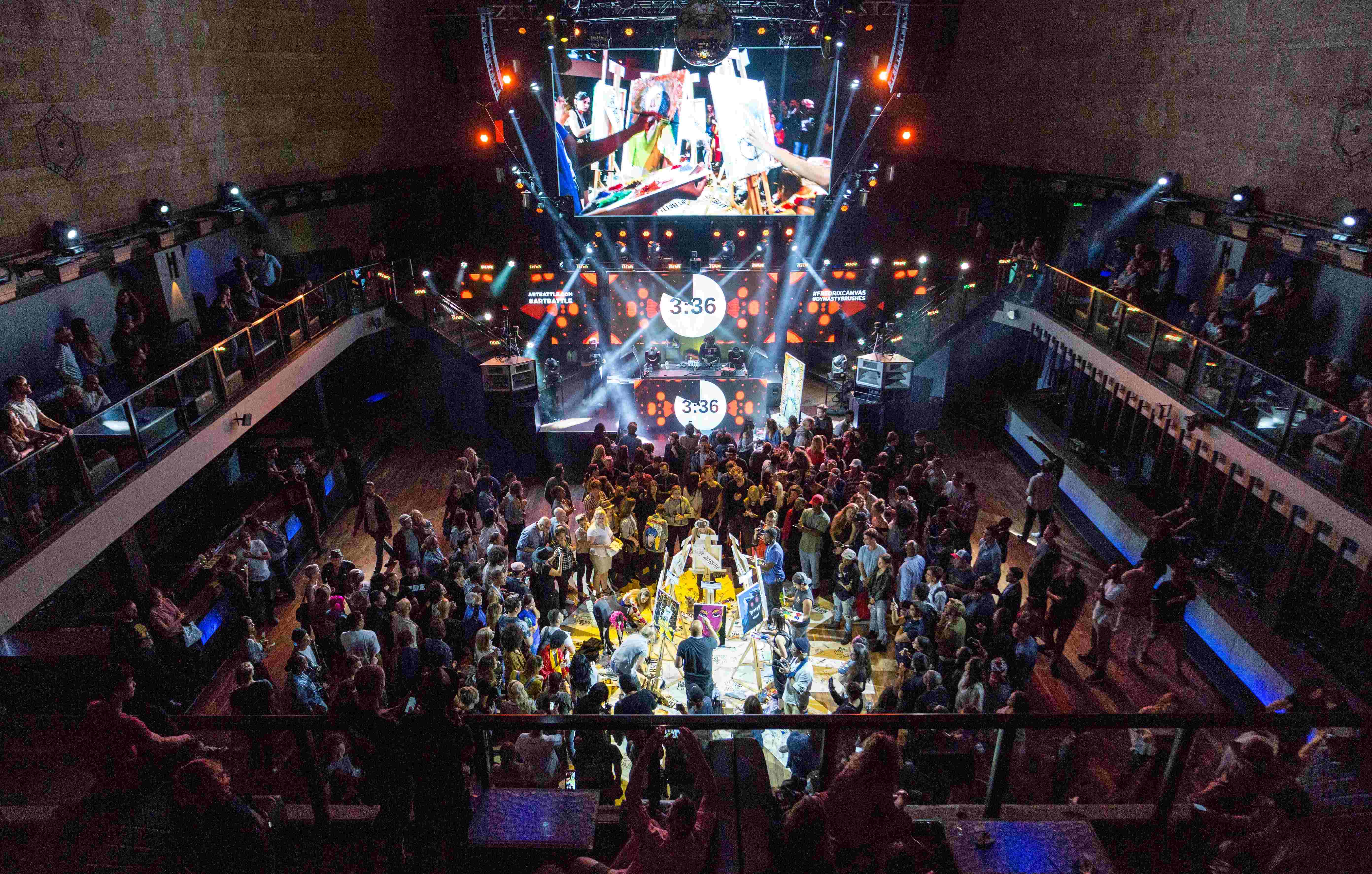 Full Art Battle
12 - 16 artists compete in three full round (20 min per round) audience voting live art tournament. Top artists from our regular event series will wow your audience and create works of art to give away or auction to the benefit of the artists or charity.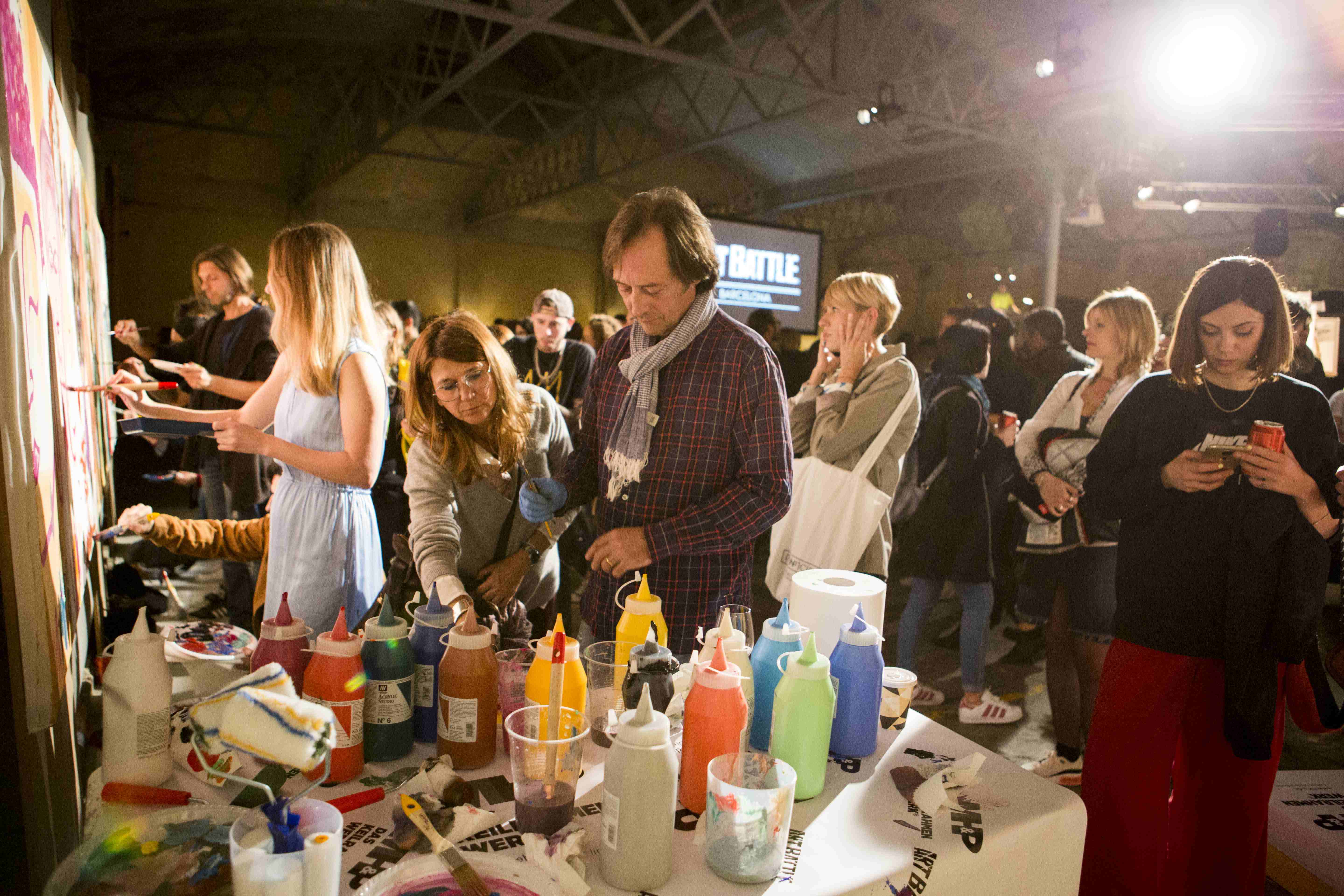 Team Art Battle
Your team is paired with our Champion Level artists who will coach them to victory against other teams. Special Executive Team Battles feature National Finalist artists and let your Team Painter pick among artist styles for their Battle style and 30 minutes of training before the head to head competition.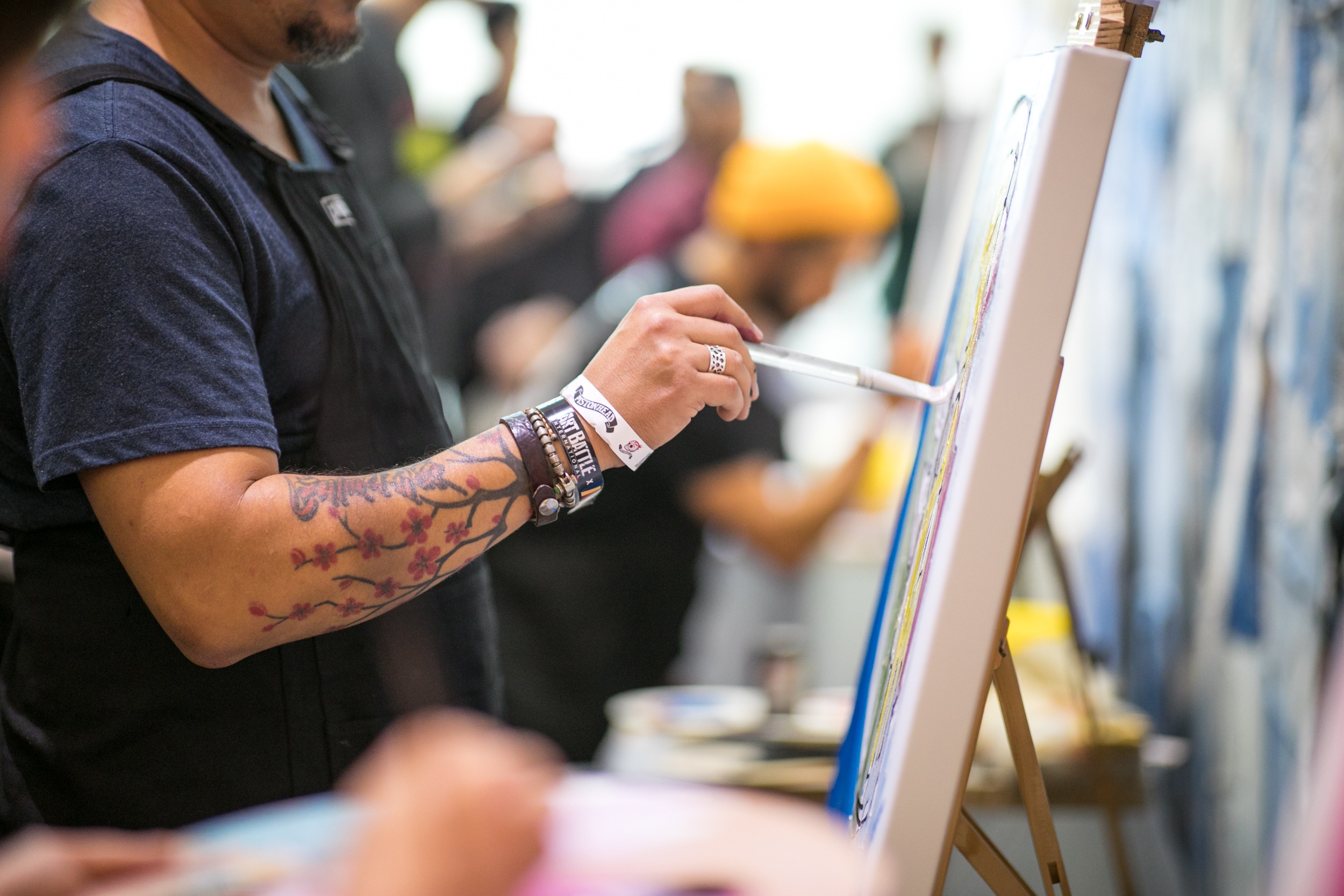 Featured Artist
A single artist in a demonstration performance.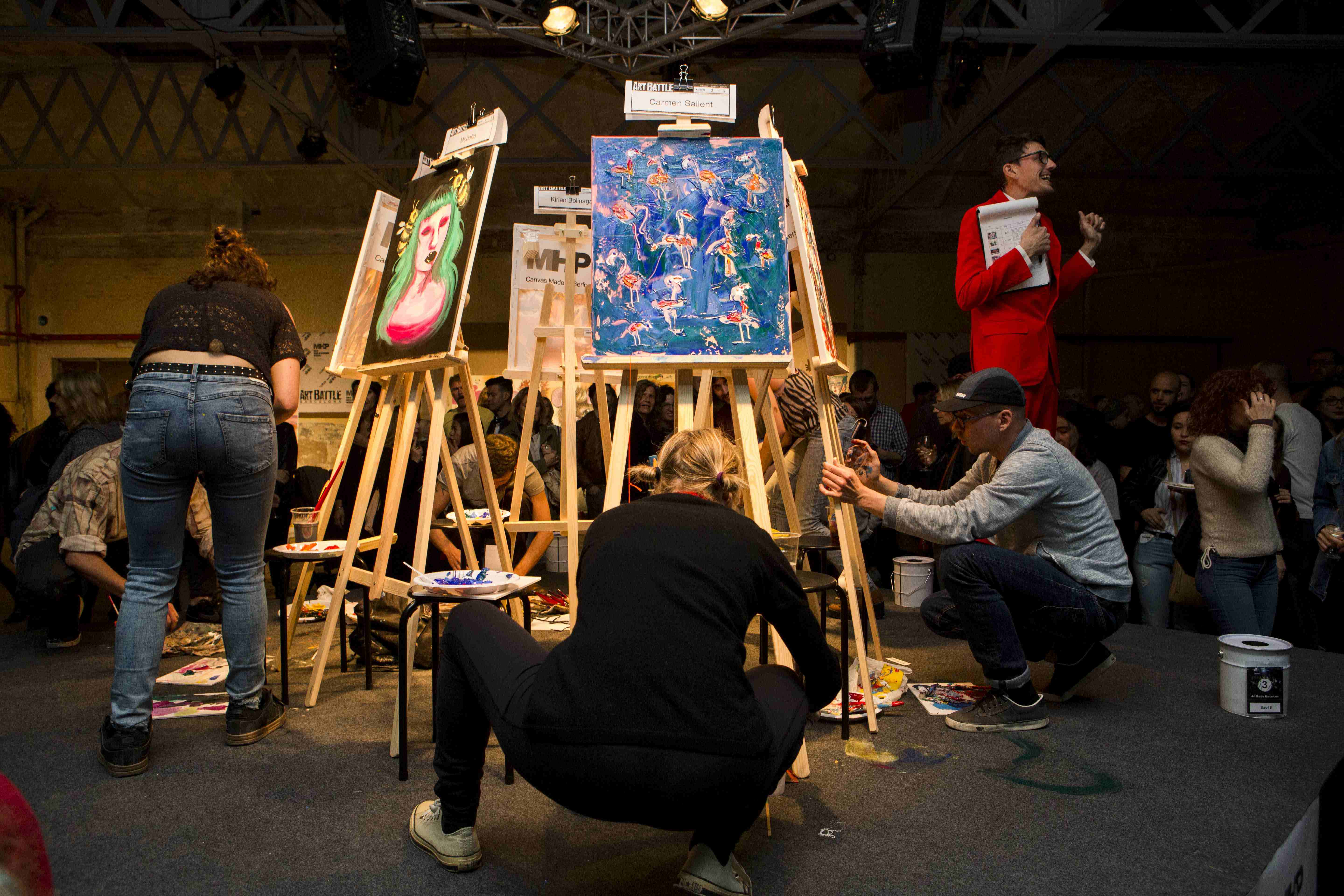 Half Art Battle
A refined night with 6 - 8 Champion Level artists competing in two 30 minute rounds. The 12 paintings created are larger and create excitement for auction or give away purposes.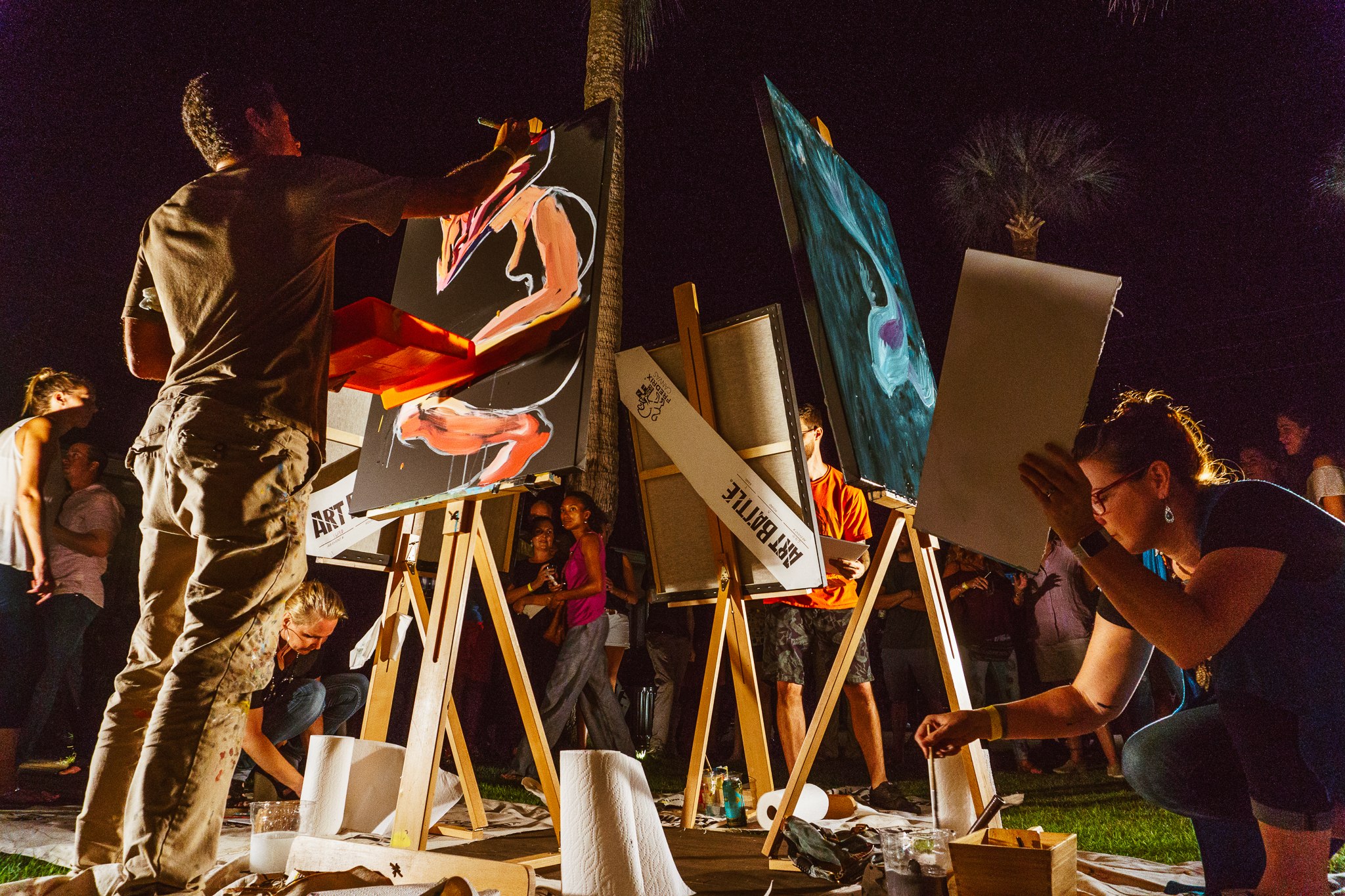 Champions Round
A 4-Artist, one round Battle. Top artists perform on large canvases in 45 to 90 min.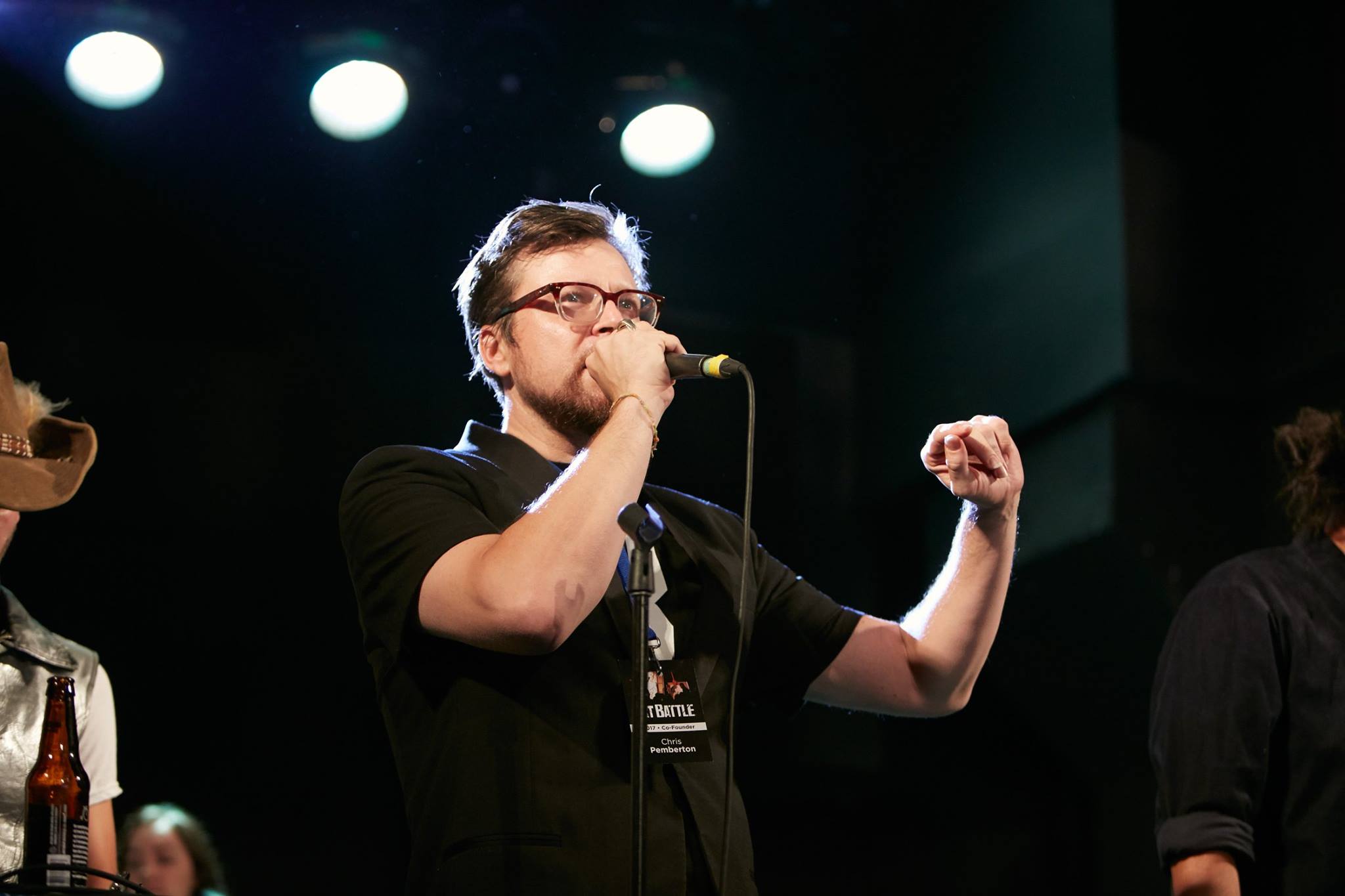 Keynote Speaker