AB New York – February 15th
February 15, 2017 @ 8:00 pm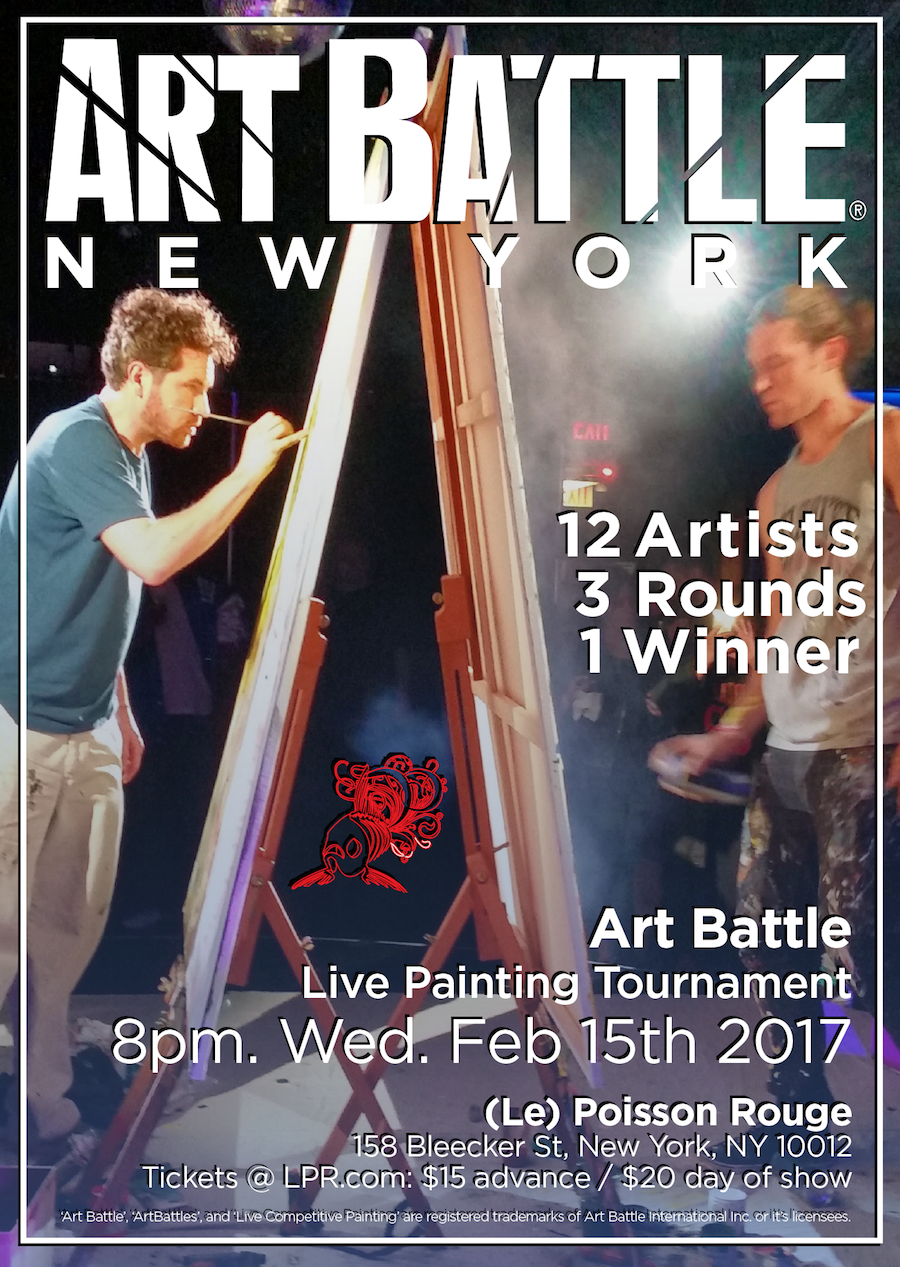 Art Battle International live competitive painting series, connecting the amazing New York live painting community to the world. 12 artists compete in timed rounds of live painting, it's a sizzling night of creation and celebration. The winners by audience vote move on to the Final round with a chance to qualify for New York City Championships and ultimately the US and International Finals. It's a wild night, great music, paints flies and masterpieces are created before your eyes.
GET YOUR TICKETS ONLINE at https://www.venuepilot.co/events/11298/orders/new
Art Battle New York – February 15th
Wednesday, February 15th
Doors at 8PM
Le Poisson Rouge
158 Bleeker St
New York, NY
See the Facebook Event HERE!
Related Events