AB – New York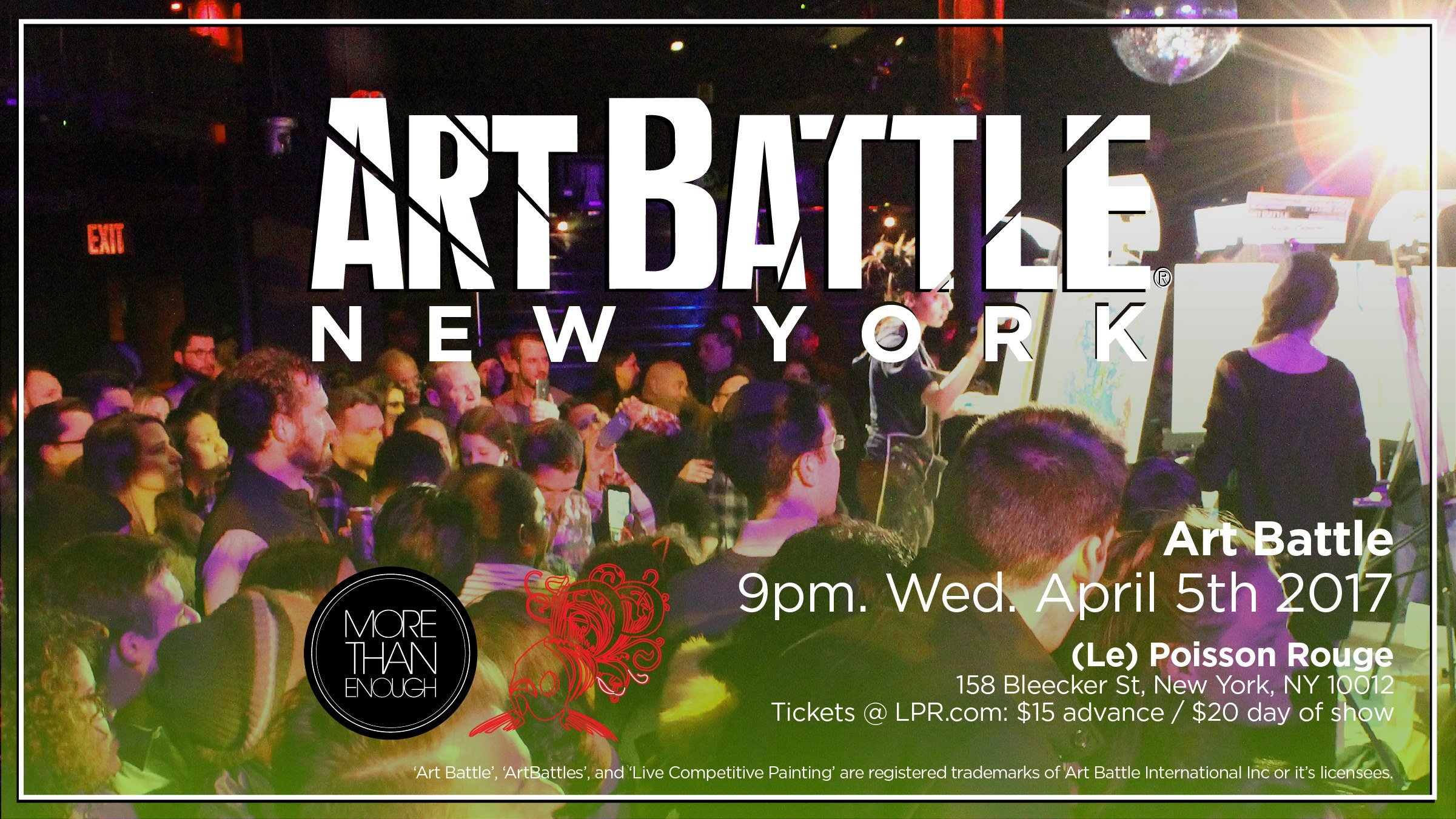 Art Battle New York heats up Wednesday April 5th at (Le) Poisson Rouge! 12 artists compete in timed rounds of live painting. The winners by audience vote move on to the Final round with a chance to qualify for New York City Championships and ultimately the US and International Finals. Treat yourself to a wild night of creation and community, party with some of the top emerging artists in NYC, all work created is available in silent auction.
GET YOUR TICKETS ONLINE at https://www.venuepilot.co/events/11576/orders/new
Art Battle – New York
Wednesday, April 5th
Doors at 8PM
Le Poisson Rouge
158 Bleeker St
New York, NY
See the Facebook Event HERE!
Related Events