AB1702 – Texas State Championship! – October 27, 2018
October 27, 2018 @ 3:00 pm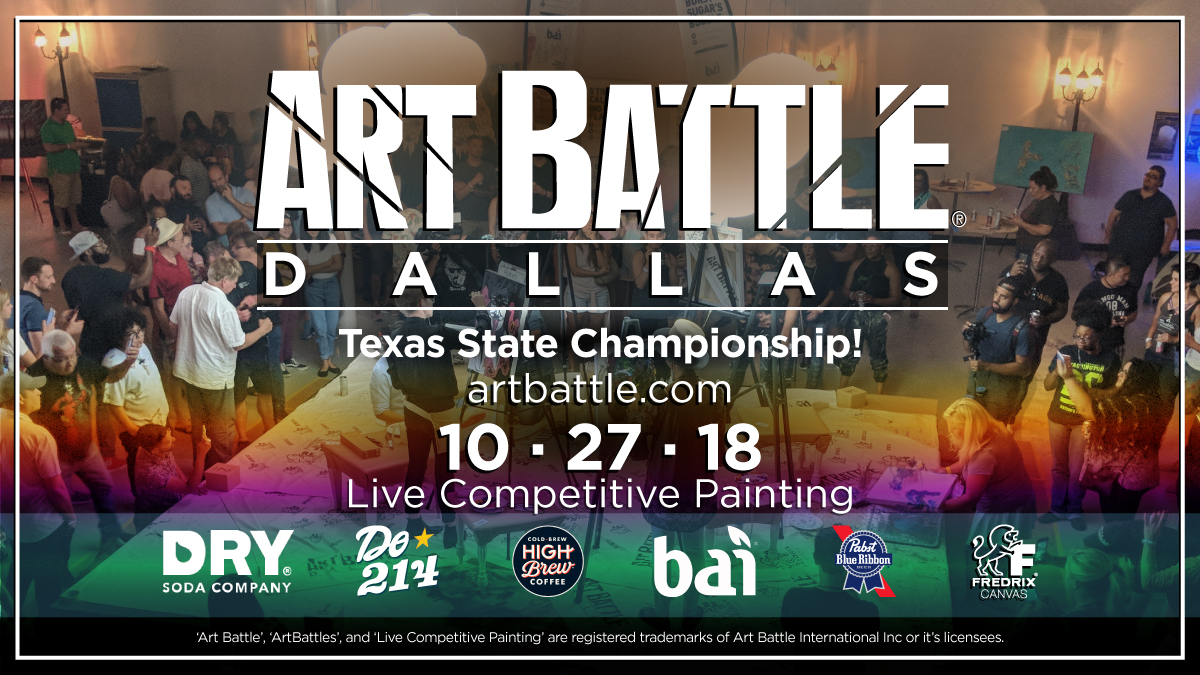 THE TEXAS STATE CHAMPIONSHIP HAS ARRIVED!
Come watch the paint fly as winning Artists from events this season in Austin and Dallas battle again with hopes of earning a spot at The National Championship this November in LA! This is a wonderful evening of creativity and community, with audience vote determining the winner who will represent the State against painters from all across The USA.
Art Battle® Dallas is proudly sponsored by Fredrix Artist Canvas, Do214, Bai, High Brew Coffee, Pabst Blue Ribbon, & DRY Soda Co.
Follow us on Instagram @ArtBattleDallas!
Art Battle – Dallas
Show Business Studios – 350 E Royal Ln #123, Irving, TX
Saturday, October 27th
Doors @ 3:00pm
Related Events