AB1741 – Amsterdam – March 24, 2019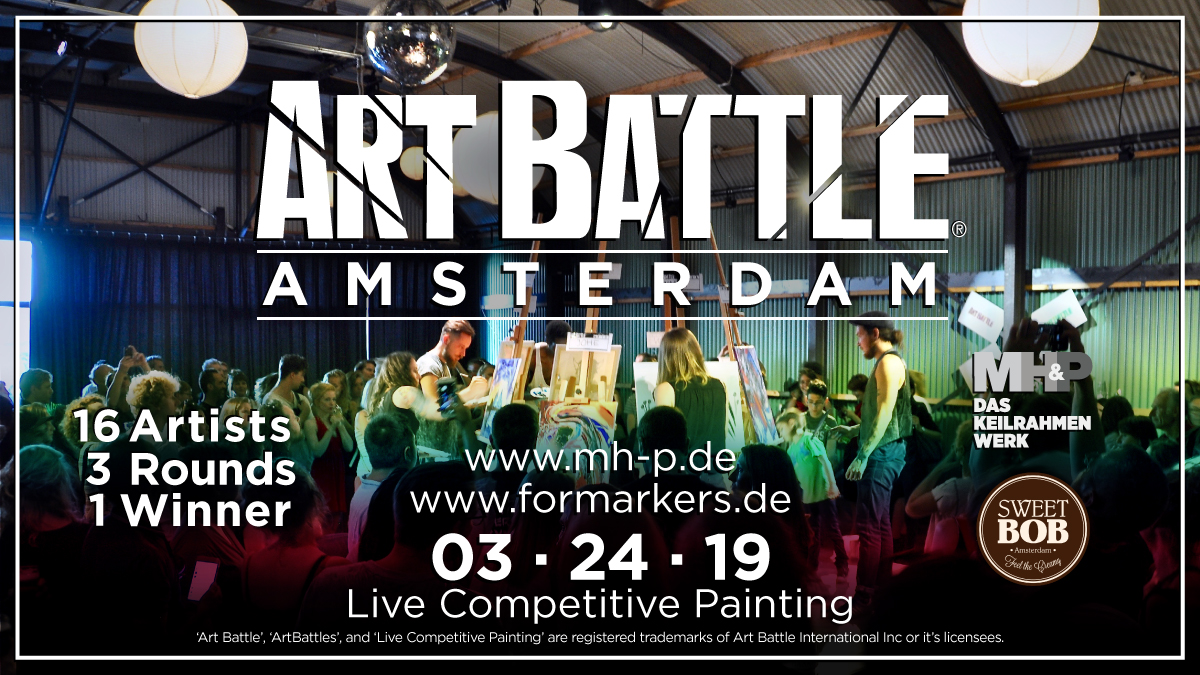 Please join us for a wonderful night of live competitive painting at Pllek!
Watch the paint fly before your eyes and the creative process unfold during 3 fast-paced rounds and help vote to determine the Champion!
All artwork created will also be available via silent auction.
Be a part of the fun as a spectator, or participate as one of the featured artists by applying online at artbattle.com/register!
Art Battle® Amsterdam is proudly sponsored by MH&P – Das Keilrahmen Werk! New canvas collection extra bright ForMarkers made in Berlin!
http://www.mh-p.de/index.html
http://formarkers.de/
This event is supported by Sweet Bob Amsterdam!
Follow us on Instagram @ArtBattleAmsterdam!
Art Battle – Amsterdam!
Pllek Venue: Tt. Neveritaweg 59, 1033 WB, Amsterdam
Early Bird Ticket: € 10,00 | General Admission: € 15,00
Sunday, March 24th – Doors @ 6:30PM
VOF SWEET BOB AMSTERDAM, KvK 68225105, BTW 8573.51.461.B.01
[email protected]
+31 6 15102605
Address: Brouwersgracht, 113