AB1795 – Fortville – September 14, 2019
September 14, 2019 @ 11:30 am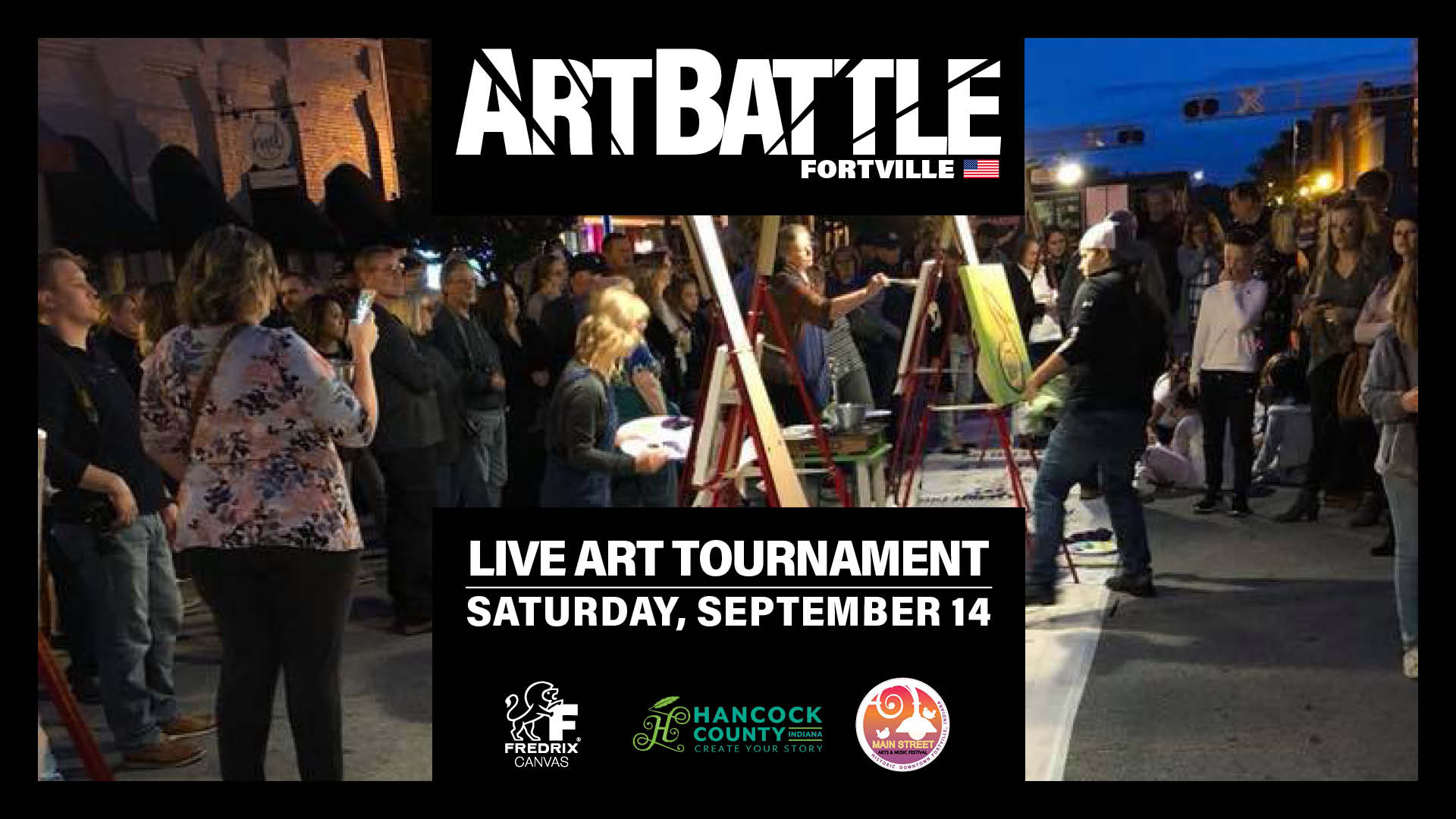 Grab your best pals and join us for an amazing experience of live art on Main Street!
11:30 AM – Youth Ages 6-17 Art Battle
5:30 PM – Art Battle
Artists have 20 minutes to take their canvases from blank to beautiful, battling not only the clock but each other as well. Watch the paint fly before your eyes and help vote to determine the Winner!
All artwork created will also be available via silent auction.
*Youth Art Battle rounds are 15 minutes
Be a part of the fun as a spectator, or participate as one of the featured artists by applying online at artbattle.com/artists!
*Apply for the Youth Event @ https://artbattle.com/youth-apply/
*Follow us on Instagram @ArtBattleFortville!
Art Battle® Fortville is proudly sponsored by Main Street Arts & Music – Historic Downtown, Fortville, IN as well as Hancock County Tourism and Visitor Center!
Art Battle® Fortville is proudly sponsored by Fredrix Artist Canvas!
TICKETS: 
Free Event, but get your no-cost tickets here to hold your voting place! Main Street capacity fills up, and pre-registration Eventbrite tickets required to vote for artists.
Art Battle – Fortville!
Main Street – Fortville, IN
Saturday, September 14th
Related Events