AB2078 – Bristol Grand Final – Rescheduled for 25th June!
June 25, 2020 @ 7:00 pm
UTC+0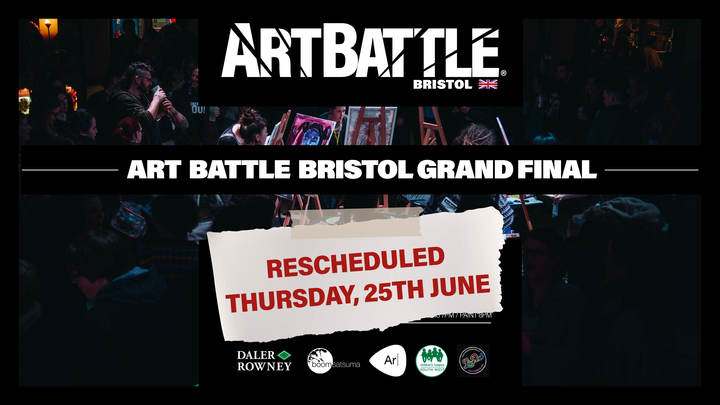 Join us for an electric Thursday evening full of live art & the Art Battle Bristol season Grand Final!
11 Winners
1 Wildcard
3 Rounds
ONE CHAMPION
Come see these amazing artists go Brush to Brush and create masterpieces before your very eyes.
YOU – The Audience – decides who will go on to earn a spot on the National Final and be crowned ART BATTLE CHAMPION.
FEATURED ARTISTS:
Millie Gleeson
Sophie Long
Andrew Burns Colwill
Chi-Yien Snow
Ian Price
Rosie Caley
Sophie Galliers
Liam Callebout
Alice Sims
Krystan Sharpe-Young
*Follow us on Instagram @ABBristol!
Sponsored by Daler-Rowney!
Art Battle – Bristol! 
Anson Rooms Bristol Student Union – Richmond Building, University of Bristol
105 Queens Rd, Bristol BS8 1LN
Thursday, 25 June @ 7:00pm