AB2252 – Washington State Championship – March 5, 2022
March 5, 2022 @ 6:00 pm
UTC+0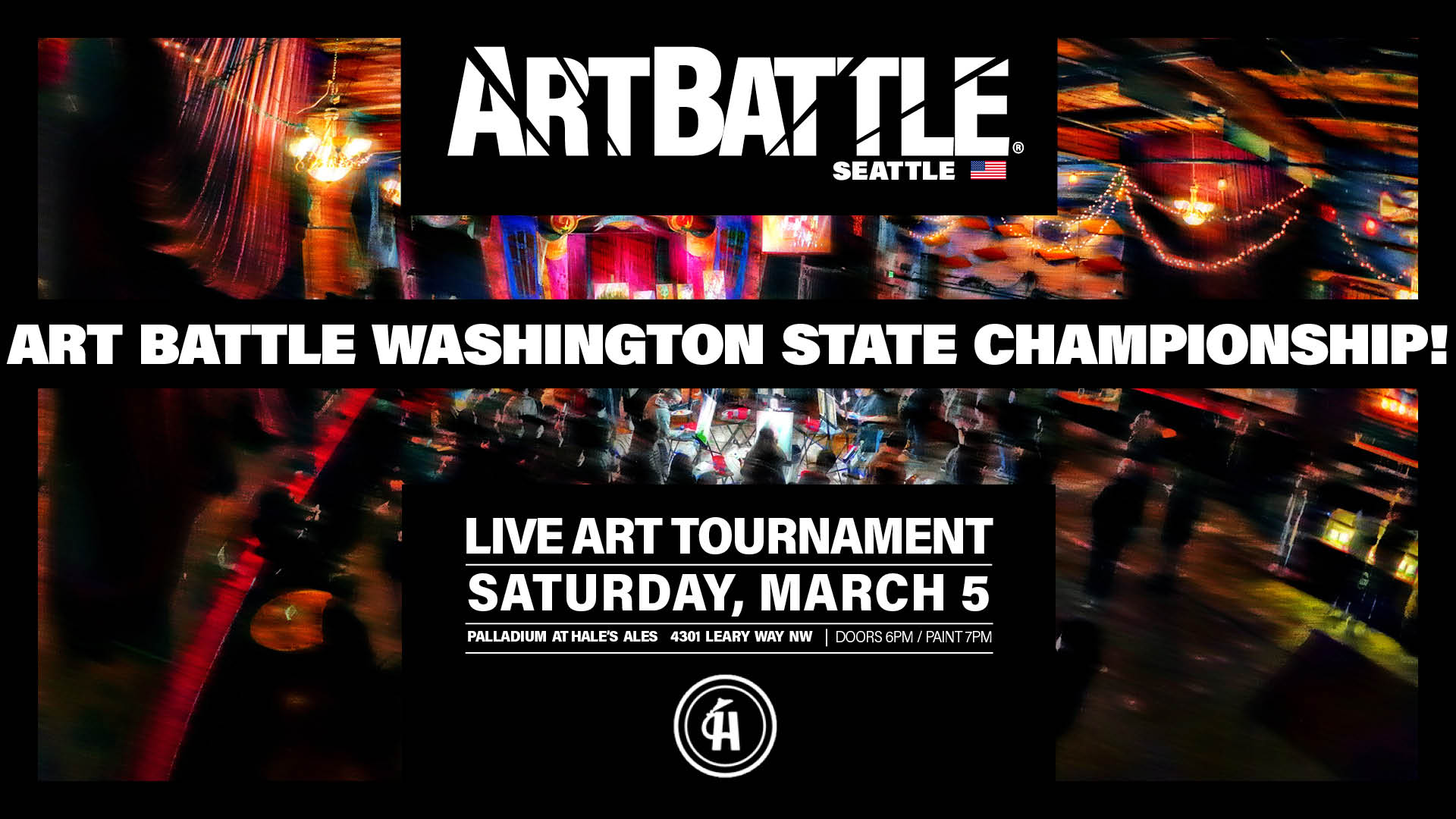 Join Art Battle Seattle for the most anticipated event of the season!
Regular season event winners from Seattle, Tacoma, and Pocatello, Idaho return for their chance to become the 2022 Washington State Champion, and head to the National Championships in Texas! The best of the best compete with open materials to create their masterpieces in only 20 minutes. All works auctioned and (your) audience vote the WASHINGTON STATE Champion to move on to Battle against other national finalists in April.
*Art Battle® Seattle is a 21+ event
*Follow us on Instagram @ArtBattleSeattle!
Art Battle – Washington State Championship!
Hale's Ales Palladium @ 4301 Leary Way NW, Seattle, WA
TICKETS!
Saturday, March 5th
Doors @ 6:00pm / Painting @ 7:00pm
Related Events