AB2323 – Seattle – August 19, 2022
August 19, 2022 @ 8:00 pm
UTC-7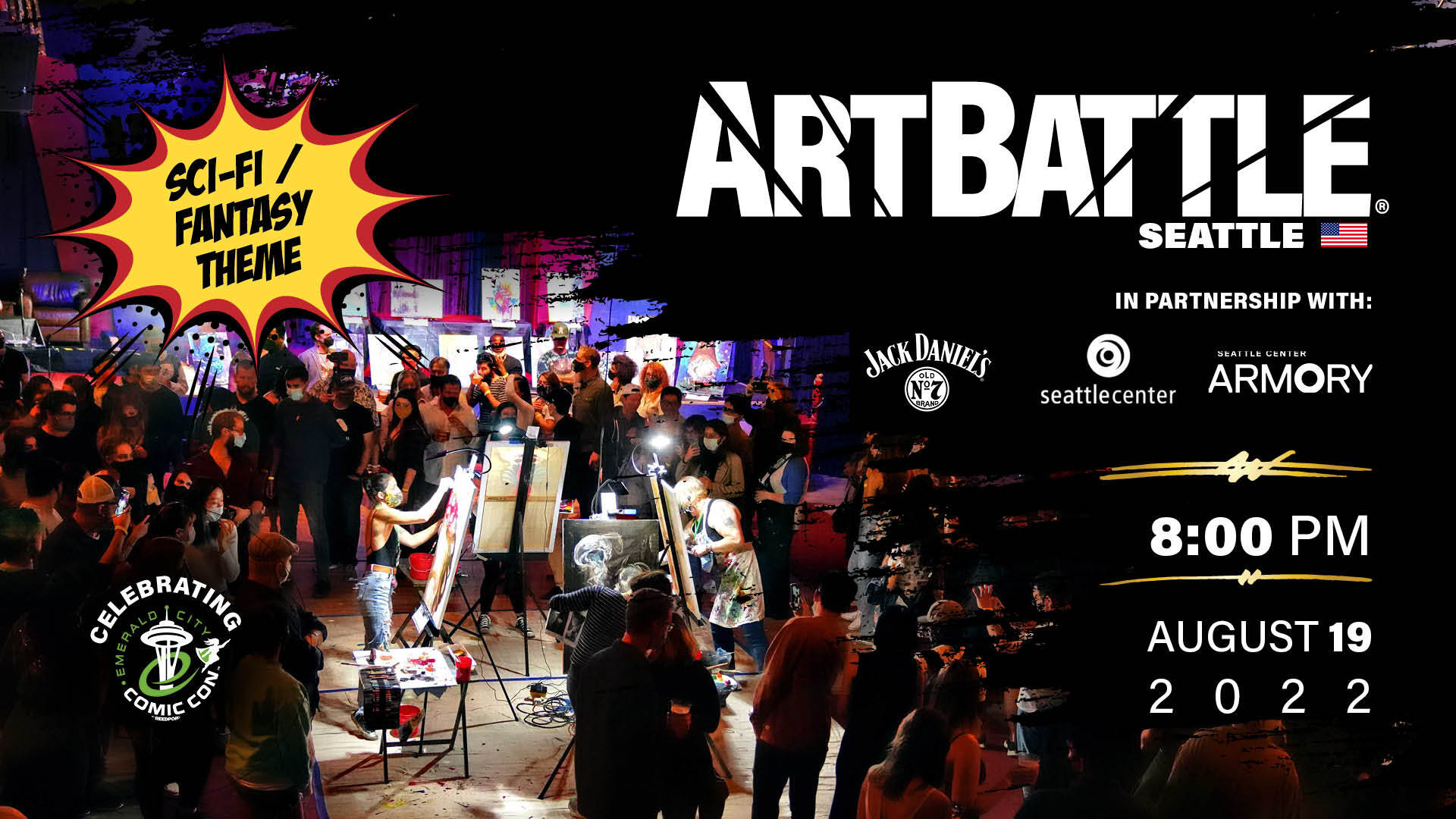 Join us at the Seattle Center Armory for a wonderful night of community and creation!
In celebration of our local comic con, we will be having our annual Sci-fi/ Fantasy themed event.
Come watch the paint fly before your eyes and help vote to determine the Winner as artists battle the clock & each other in 3 fast-paced rounds.
All artwork will also be available for auction during this incredible night of community and creation!
Be a part of the fun as a spectator, or participate as one of the featured artists by applying online at artbattle.com/artists!
*Art Battle® Seattle is a 21+ event
*Follow us on Instagram @ArtBattleSeattle!
Art Battle – Seattle!
Seattle Center Armory @ 305 Harrison St, Seattle, WA
TICKETS!
Friday, August 19th
Doors @ 8:00pm
Related Events