AB2336 – Quebec City – 18 Septembre, 2022
September 18, 2022 @ 5:00 pm
UTC-5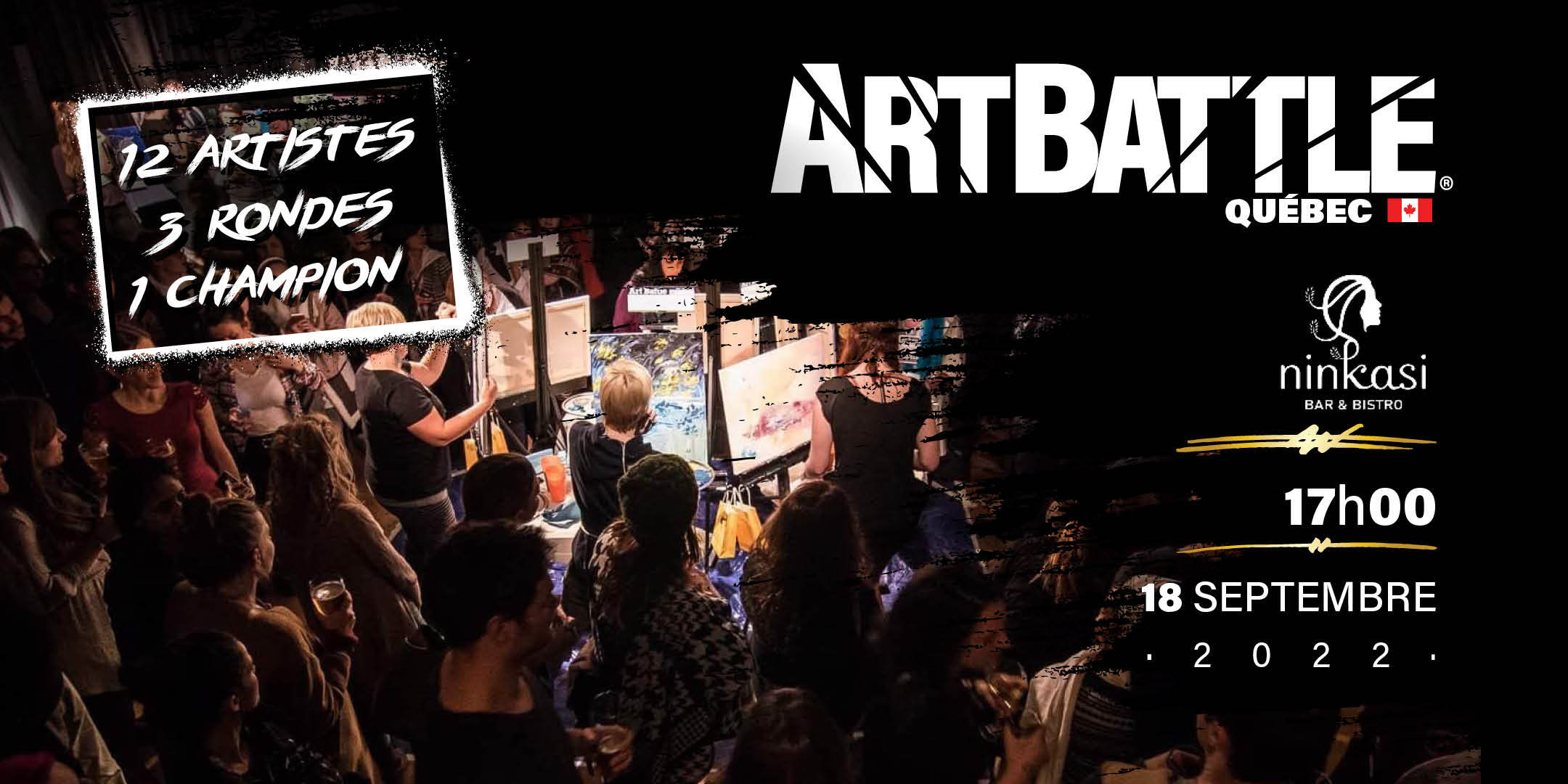 Art Battle est impatient de venir se produire à Québec!
Accompagnez de vos amis ou de vos collègues, joignez-vous à nous pour une soirée de festivités, de créativité et d'échange. Un combat artistique où s'affrontent 12 artistes peintres de Québec et des environs. Les villes de partout dans le monde seront branchées sur Québec. Venez admirer le travail de ces artistes qui réaliseront leur meilleure œuvre d'art devant vous en seulement 20 minutes. Observez le processus créatif et à la fin vos votes détermineront le grand gagnant de la soirée. Les œuvres seront disponibles grâce à l'encan silencieux durant l'événement.
Prenez part au plaisir pour la soirée ou alors devenez un des aspirants artistes en vous inscrivant sur le lien ArtBattle.com/artists
************************
Art Battle® can't wait to come to Quebec City!
Grab your best pals and join us for a wonderful evening of creativity and community, a live painting tournament showcasing local artists and connecting Quebec City to towns and cities around the world!
Come watch as artists transform blank canvases into beautiful pieces of art in just 20 minutes, and then help vote to determine the winner of the event! All artwork will also be available for silent auction.
Be a part of the fun as a spectator, or participate as one of the featured artists by applying online at artbattle.com/artists!
Art Battle – Quebec City!
Ninkasi Bar & Bistro @ 801, rue Saint-Jean, Québec, QC
TICKETS!
Dimanche, 18 Septembre
Doors @ 17h00 / Painting @ 18h00
18++
Related Events