AB2363 – Victoria: Holiday Edition!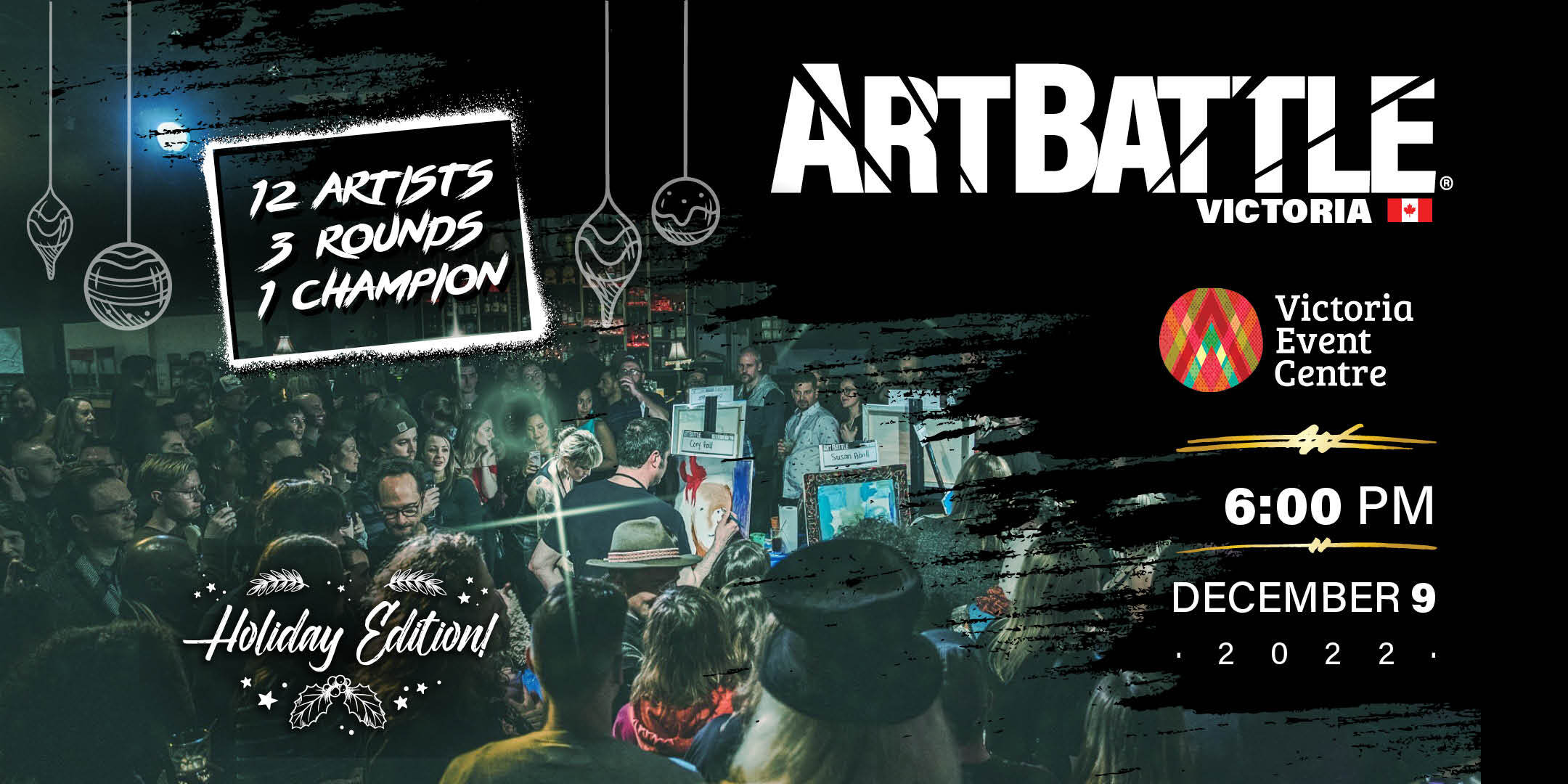 Art Battle Victoria – Dec 9, 2022
Doors @ 6:00pm / Painting @ 7:00pm
Victoria Event Centre – 1415 Broad St, Victoria, BC
view on
Eventbrite
Join us at Art Battle Victoria for the annual Holiday Edition!
Grab your best pals and join us for a wonderful evening of live art!
Come watch as artists compete with open materials to create their masterpieces in 3 rounds of 20 minutes.
All works auctioned and (your) audience vote the Winner of the night!
Be a part of the fun as a spectator, or participate as one of the featured artists by applying online at 
artbattle.com/artists
!
Art Battle Victoria is an All Ages event with a 19+ bar.
Artists
Artists can apply to compete. Also, most events have a 'Wildcard' easel, where artists leave their names at the door and we draw at random to pick the Wildcard Artist. To be a potential wildcard artist, just buy a ticket and show up!
Confirmed Competitors
From the artist:
Trained in Walla Walla, Washington and Lacoste, France Miz Abrill is a painter, photographer and cartoonist. She enjoys playing with color and form and has an active expressive and spontaneous painting style. In tonight's art battle her works will be completely spur of the moment and unplanned- picking up on the energy of you, the audience!
Related Events