AB2396 – Beograd
December 2, 2022 @ 8:00 pm
UTC-5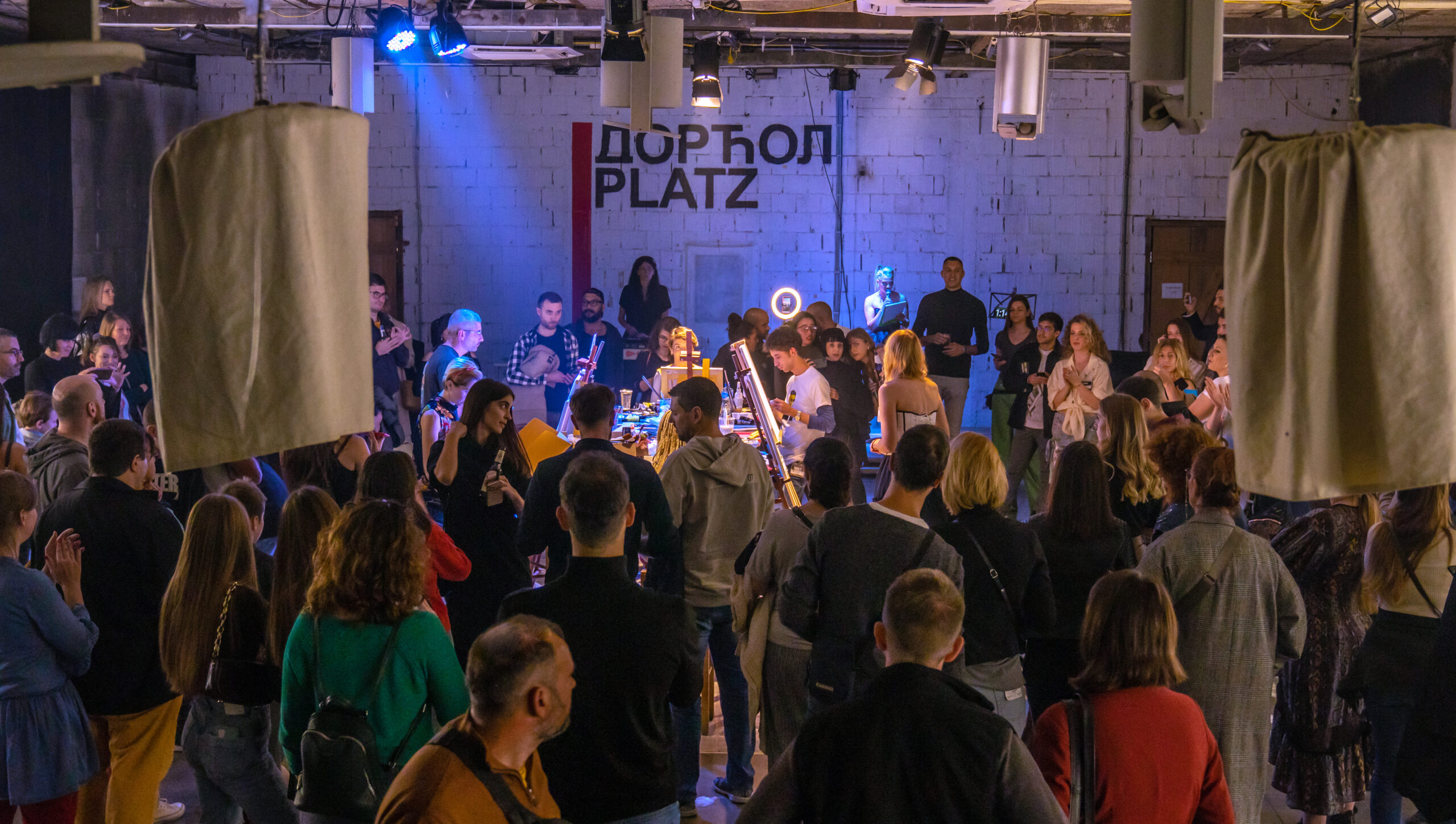 Art Battle Beograd – Petak, 2. decembar
Doors @ 8:00pm / Painting @ 9:00pm
Dorćol Platz – 11000, Dobračina 59, Beograd, Serbia
Get tickets on tickets.rs
Art Battle® performans u slikanju uživo!
Looking for more? Please Or watch on our Youtube Channel!
Vote
NOW
Zgrabite svoje najbolje prijatelje i pridružite nam se u jedinstvenom događaju slikanja uživo,
praćeno muzikom najboljih DJ-eva! Ovaj unikatan spoj muzike i slikarstva se održava u
preko 50 gradova širom sveta, a sada, već treći put i u Beogradu!

12 umetnika nastupa u 3 runde u trajanju od po 20 minuta. Dok slikari pretvaraju prazno
platno u umetnička dela, publika će imati prilike da uživa u vizuelnom performansu uz
muzičku podršku DJ-a.

Glasanje i licitacija za omiljenu sliku se vrši preko Art Battle® aplikacije na samom događaju
koju besplatno možete preuzeti sa Apple ili Play stora. Budite deo publike ili učestvujte kao jedan od istaknutih umetnika prijavom na zvaničnom sajtu
artbattle.com/artists Prijava i učešće za slikare je besplatna.
Artists
Artists can apply to compete. Also, most events have a 'Wildcard' easel, where artists leave their names at the door and we draw at random to pick the Wildcard Artist. To be a potential wildcard artist, just buy a ticket and show up!
Confirmed Competitors