AB2462 – Minnesota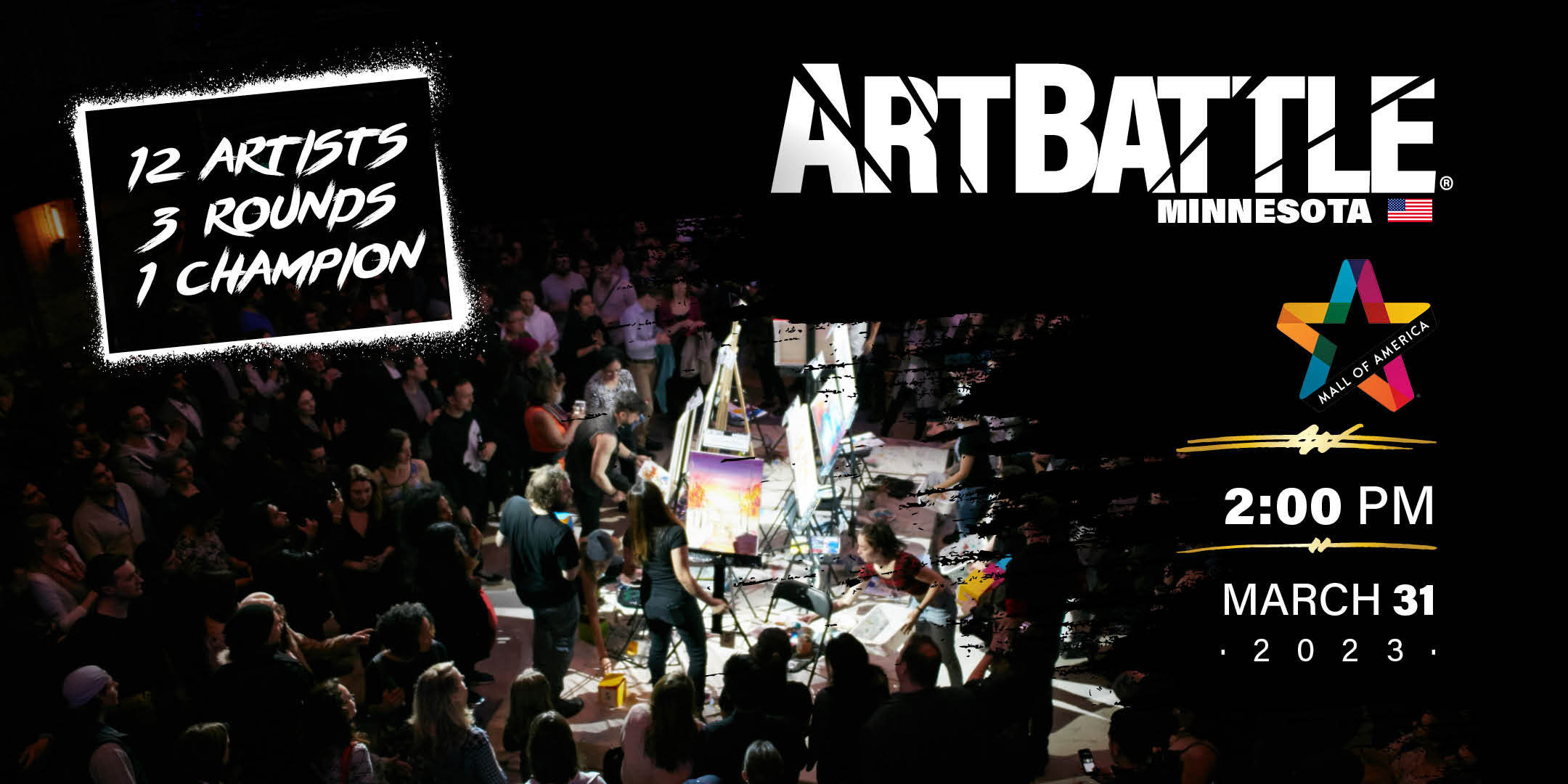 Art Battle Minnesota – Mar 31, 2023
Doors @ 2:00pm
Mall of America – 60 E Broadway Bloomington, MN
view on
Eventbrite
Join us for a Friday afternoon full of live art!
Our Second and Free Entry exciting event in Minnesota!
Join us for a double dose of artistic talent! First up, we have six talented high school artists who are sure to blow you away with their creativity and skill. Tune in at 3pm to witness these young visionaries bring their artistic visions to life.
But the excitement doesn't end there! At 5pm, we're thrilled to bring you 12 of the most talented professional artists around, who will compete in 3 high-speed rounds!
The pieces will be auctioned off and the crowd will crown the ultimate champion of the night.
Be a part of the fun as a spectator, or participate as one of the featured artists by applying online at 
artbattle.com/artists
!
REGISTER NOW TO VOTE
Artists
Artists can apply to compete. Also, most events have a 'Wildcard' easel, where artists leave their names at the door and we draw at random to pick the Wildcard Artist. To be a potential wildcard artist, just buy a ticket and show up!
Confirmed Competitors
Related Events