AB2500 – Wichita Falls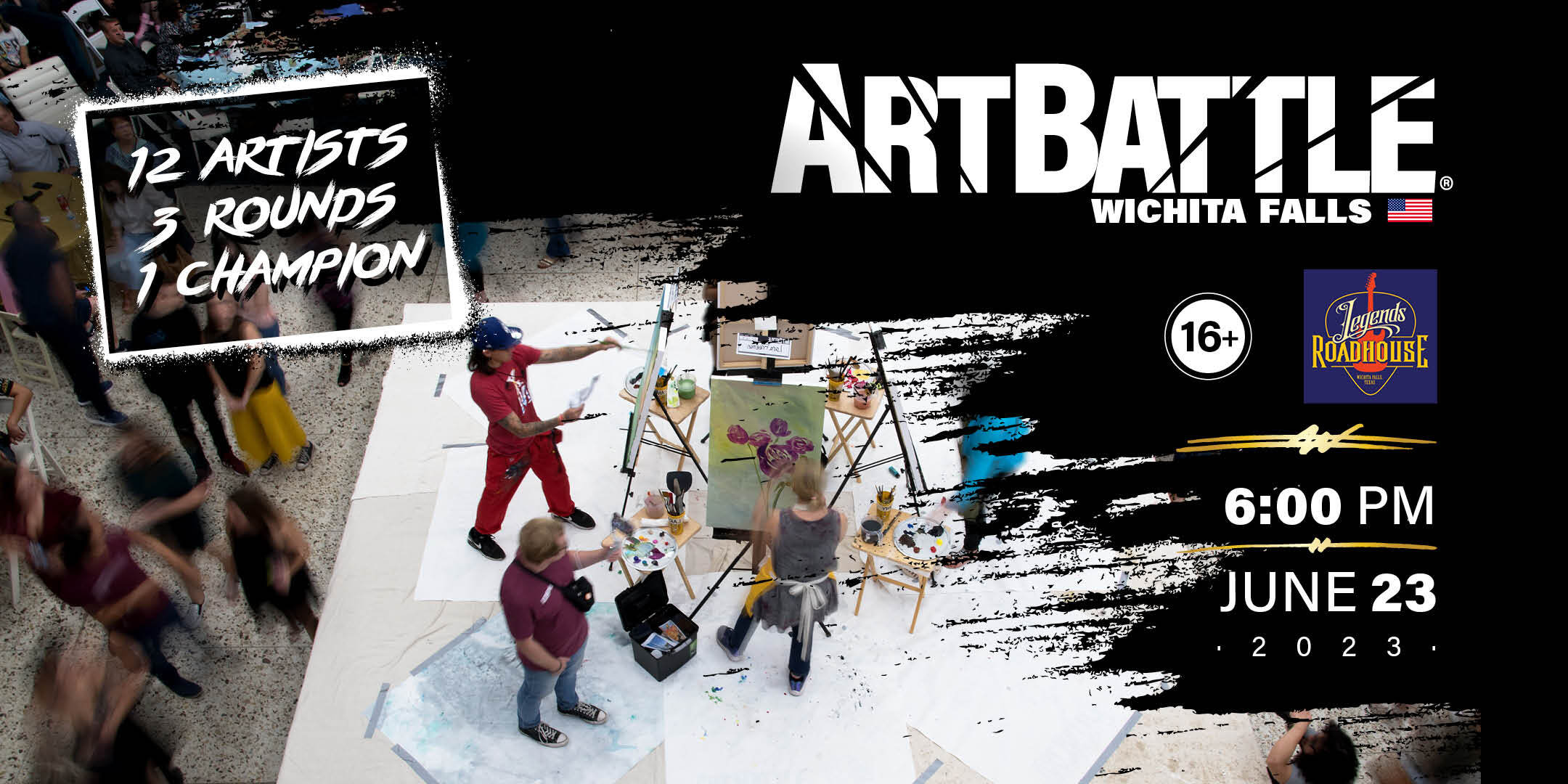 Art Battle Wichita Falls – June 23, 2023
Doors @ 6:00pm / Painting @ 7:00pm
Legends Roadhouse 3305 Sheppard Access Road Wichita Falls, TX
view on
Eventbrite
Get charged up for an electrifying Friday night featuring live, pulse-pounding art!
Fantastic acoustic group Local Zero will be playing and then, the paint starts to fly at 7:00 with Marcus McGee as our incredible DJ!
Watch the paint fly before your eyes and incredible creations unfold during 3 fast-paced rounds of live painting and help vote to determine the Winner. Food and a full bar will also be available!
All artwork created will also be available via silent auction.
Be a part of the fun as a spectator, or participate as one of the featured artists by applying online at artbattle.com/artists!
Art Battle Wichita Falls is a 16+ event.
REGISTER NOW TO VOTE
ARTISTS
Artists can apply to compete. Also, most events have a 'Wildcard' easel, where artists leave their names at the door and we draw at random to pick the Wildcard Artist. To be a potential wildcard artist, just buy a ticket and show up!
Confirmed Competitors
Related Events