AB2518 – Nova Scotia Finals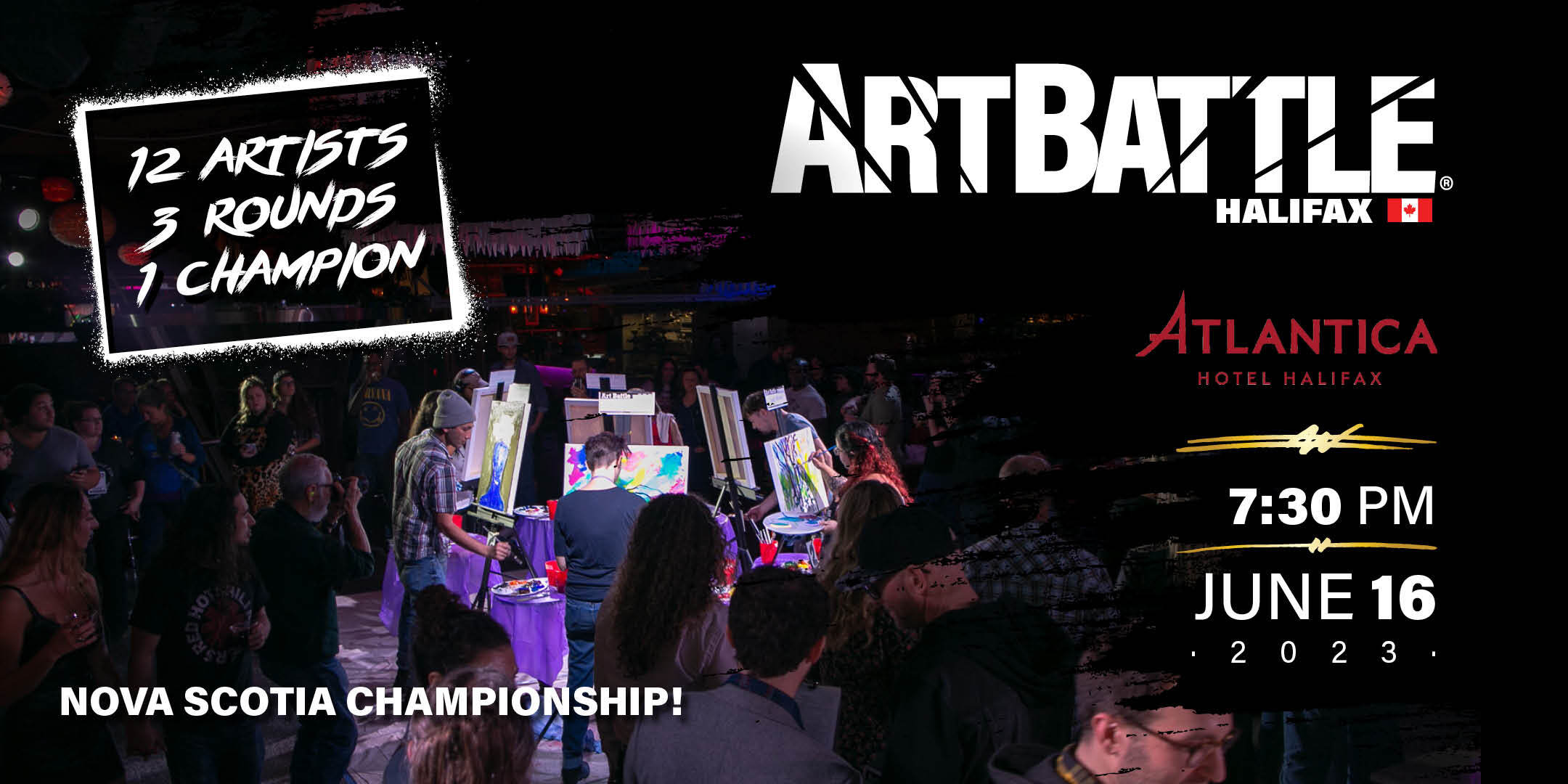 Art Battle Nova Scotia Finals! – June 16, 2023
Doors @ 7:30pm / Painting @ 8:15pm
Atlantica Hotel Halifax – 1980 Robie St, Halifax, NS
view on
Eventbrite
Join us for a Friday night full of community and creation!
Regular season event winners and All-Stars from Halifax return for their chance to become the 2023 Nova Scotia Champion and head to the Canadian National Championship in Toronto in July!
Come watch as artists transform blank canvases into beautiful pieces of art in 3 rounds of just 20 minutes, and then help vote to determine the winner of the event!
All artwork will also be available for silent auction.
Art Battle Nova Scotia Finals is an All Ages event.
REGISTER NOW TO VOTE
Artists
Artists can apply to compete. Also, most events have a 'Wildcard' easel, where artists leave their names at the door and we draw at random to pick the Wildcard Artist. To be a potential wildcard artist, just buy a ticket and show up!
Confirmed Competitors
Related Events