AB2572 – Quebec City
September 17 @ 5:00 pm
EDT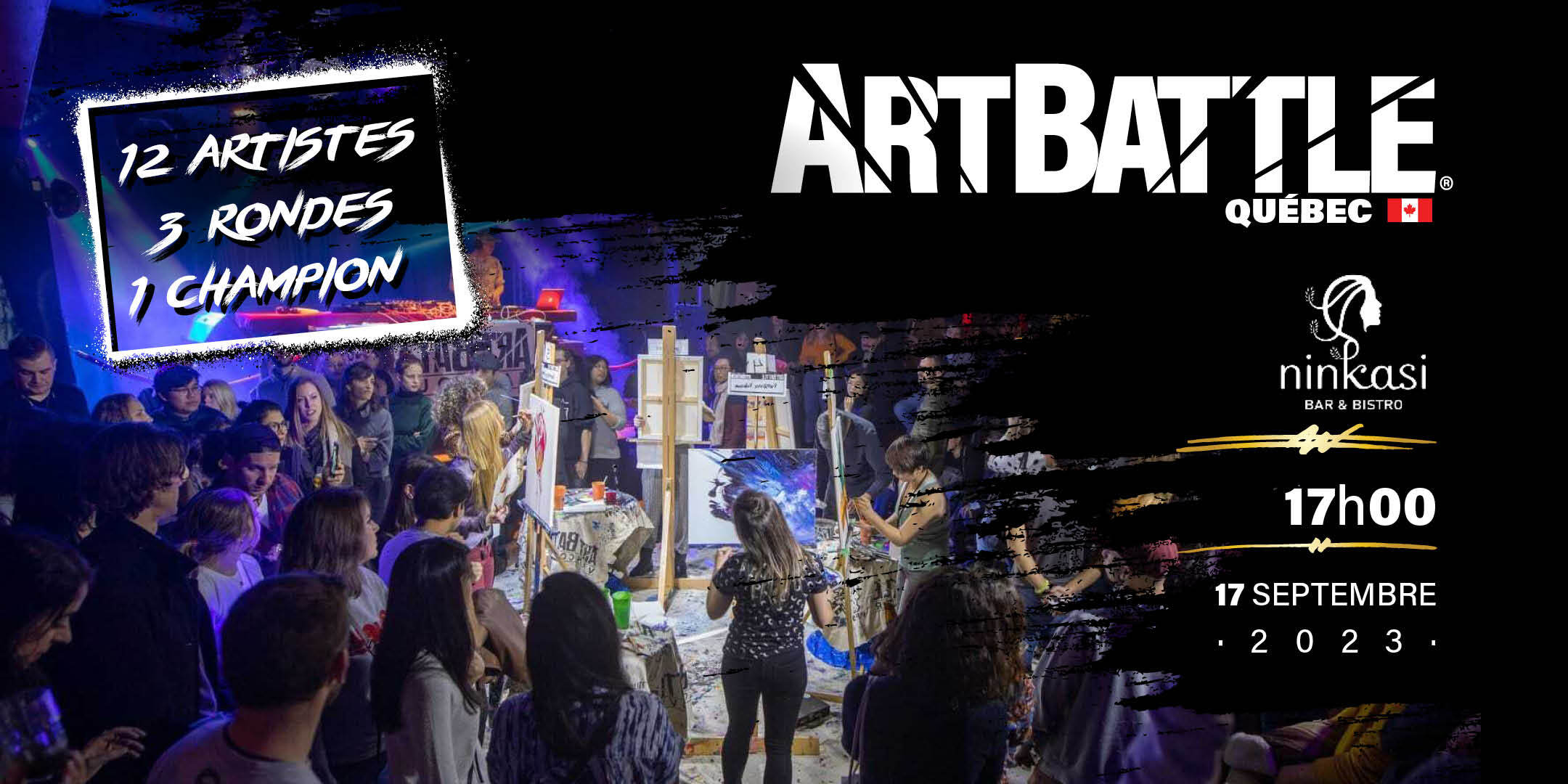 Art Battle Quebec City – 17 Septembre, 2023
Doors @ 5:00pm / Painting @ 6:00pm
Ninkasi Bar & Bistro – 801, rue Saint-Jean, Québec, QC
view on
Eventbrite
Rejoignez-nous pour une soirée pleine de création et de communauté!
Venez admirer le travail de ces artistes qui réaliseront leur meilleure œuvre d'art devant vous en seulement 20 minutes. Observez le processus créatif et à la fin vos votes détermineront le grand gagnant de la soirée. Les œuvres seront disponibles grâce à l'encan silencieux durant l'événement.
Prenez part au plaisir pour la soirée ou alors devenez un des aspirants artistes en vous inscrivant sur le lien artbattle.com/artists!
REGISTER NOW TO VOTE
Artists
Artists can apply to compete. Also, most events have a 'Wildcard' easel, where artists leave their names at the door and we draw at random to pick the Wildcard Artist. To be a potential wildcard artist, just buy a ticket and show up!
Confirmed Competitors
Related Events