AB2578 – Lynn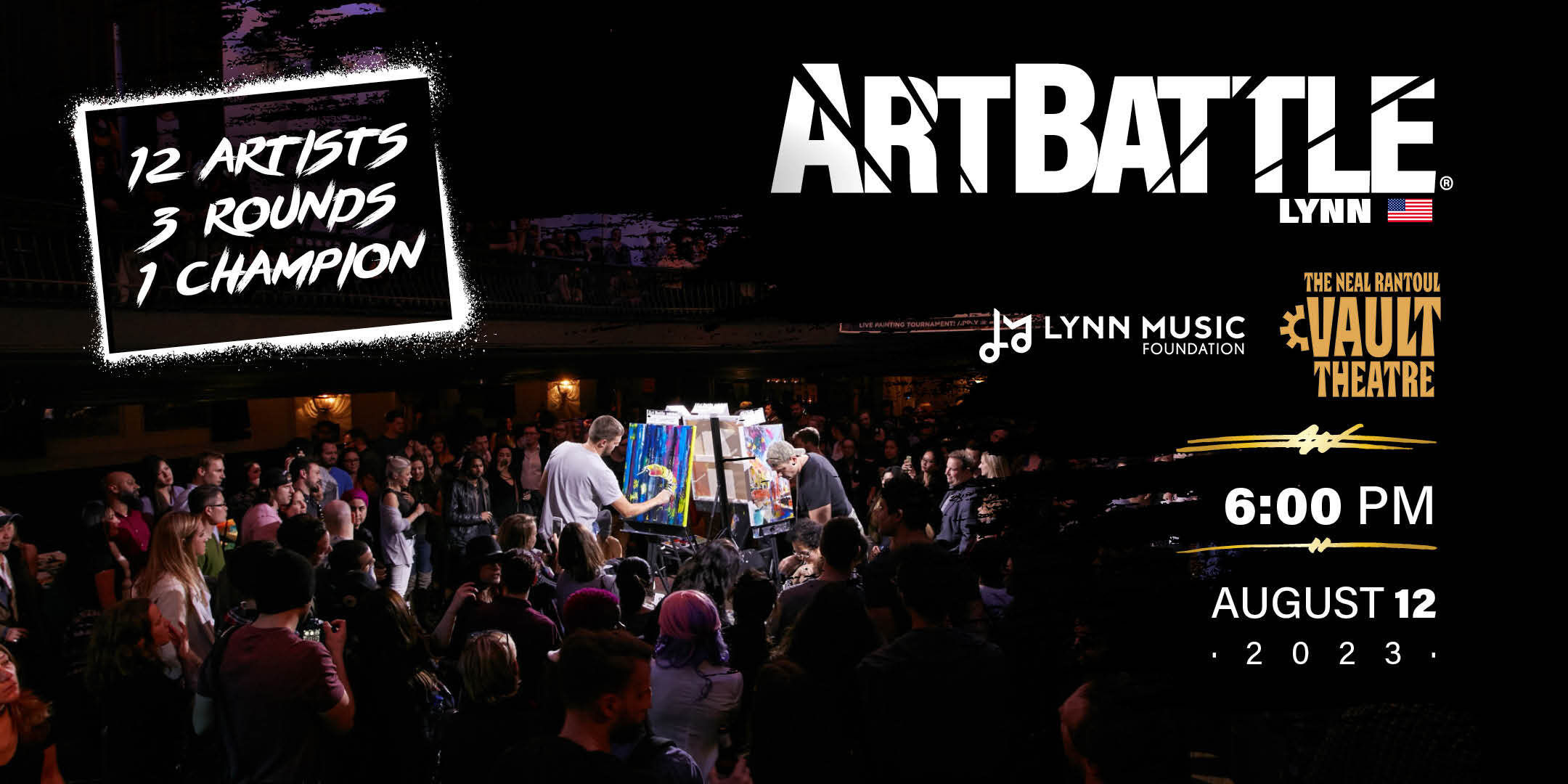 Art Battle Lynn – August 12, 2023
Doors @ 6:00pm / Painting @ 7:00pm
The Neal Rantoul Vault Theatre – 25 Exchange St, Lynn, MA
view on
Eventbrite
Join us for a Saturday night full of live art!
Get ready to witness an electrifying showdown as skilled artists go head-to-head in a high-speed, three-round battle to create awe-inspiring artwork right before your very eyes! But the real kicker? You get to play judge and jury and cast your vote for the ultimate winner!
That's not all – as the night unfolds, all of the stunning artwork produced during the competition will be up for grabs in an exclusive auction. So join us for an unforgettable night of creativity and community!
Be a part of the fun as a spectator, or participate as one of the featured artists by applying online at artbattle.com/artists!
Art Battle Lynn is an All Ages event.
REGISTER NOW TO VOTE
ARTISTS
Artists can apply to compete. Also, most events have a 'Wildcard' easel, where artists leave their names at the door and we draw at random to pick the Wildcard Artist. To be a potential wildcard artist, just buy a ticket and show up!
Confirmed Competitors
Related Events