AB2602 – Montreal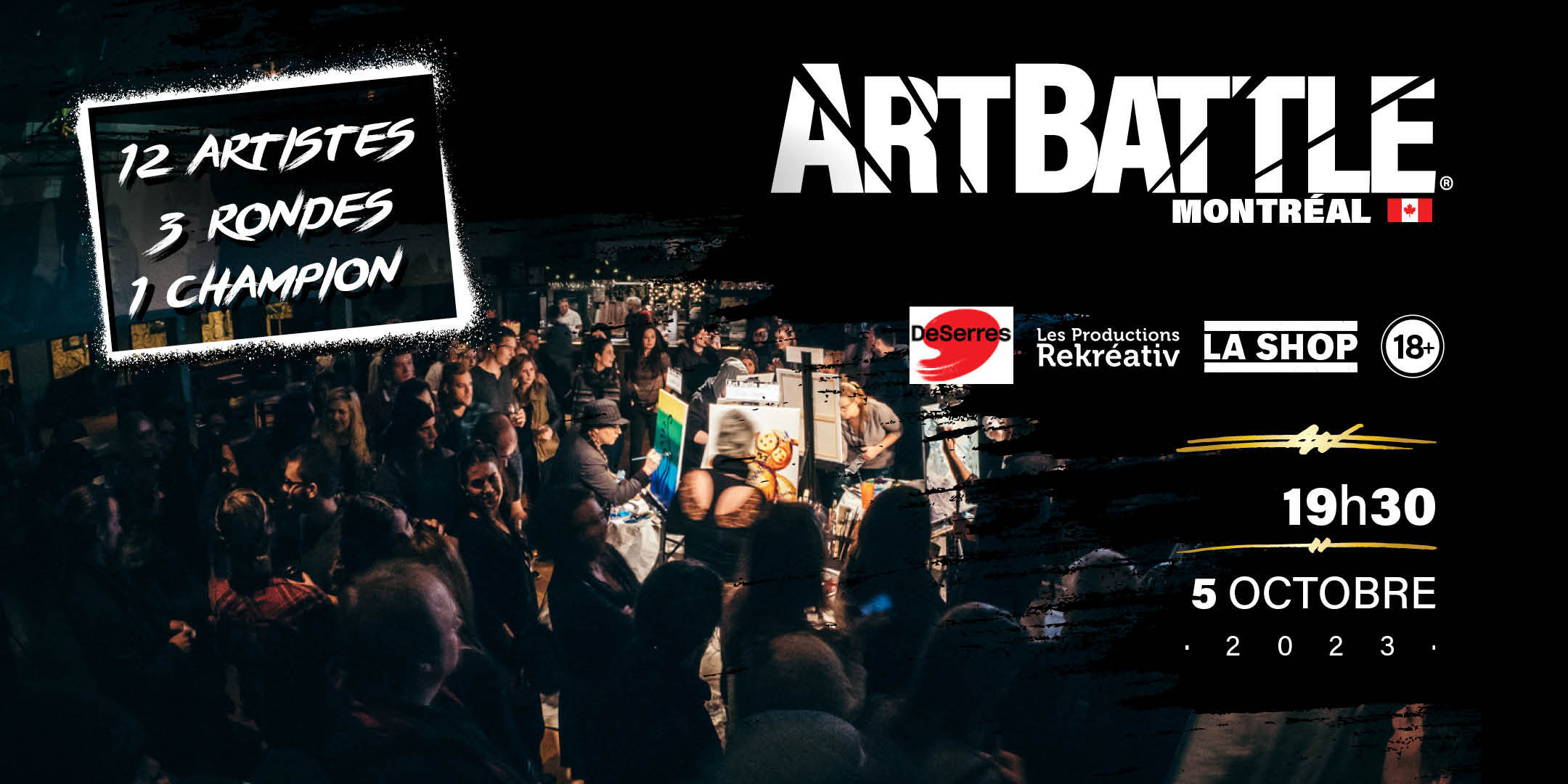 Art Battle Montreal – 5 Octobre, 2023
Doors @ 7:30pm / Painting @ 8:30pm
Bar La Shop – 4177, rue Saint-Denis (2ième étage), Montreal, QC

view on
Eventbrite
Rejoignez-nous pour un jeudi plein d'art en direct!
Des artistes visuels s'affrontent devant vous pour réaliser leur meilleure œuvre d'art possible en 20 minutes sur un format prédéterminé.
Observez le processus créatif et à la fin de chaque tour, votez pour votre œuvre d'art préférée. Les gagnants des deux premiers tours participent à une ronde finale qui détermine le grand gagnant de la soirée.
Be a part of the fun as a spectator, or participate as one of the featured artists by applying online at artbattle.com/artists!
Art Battle Montréal is a 18+ event.
REGISTER NOW TO VOTE
Artists
Artists can apply to compete. Also, most events have a 'Wildcard' easel, where artists leave their names at the door and we draw at random to pick the Wildcard Artist. To be a potential wildcard artist, just buy a ticket and show up!
Confirmed Competitors
Related Events