AB2616 – Beograd
September 22 @ 7:00 pm
CEST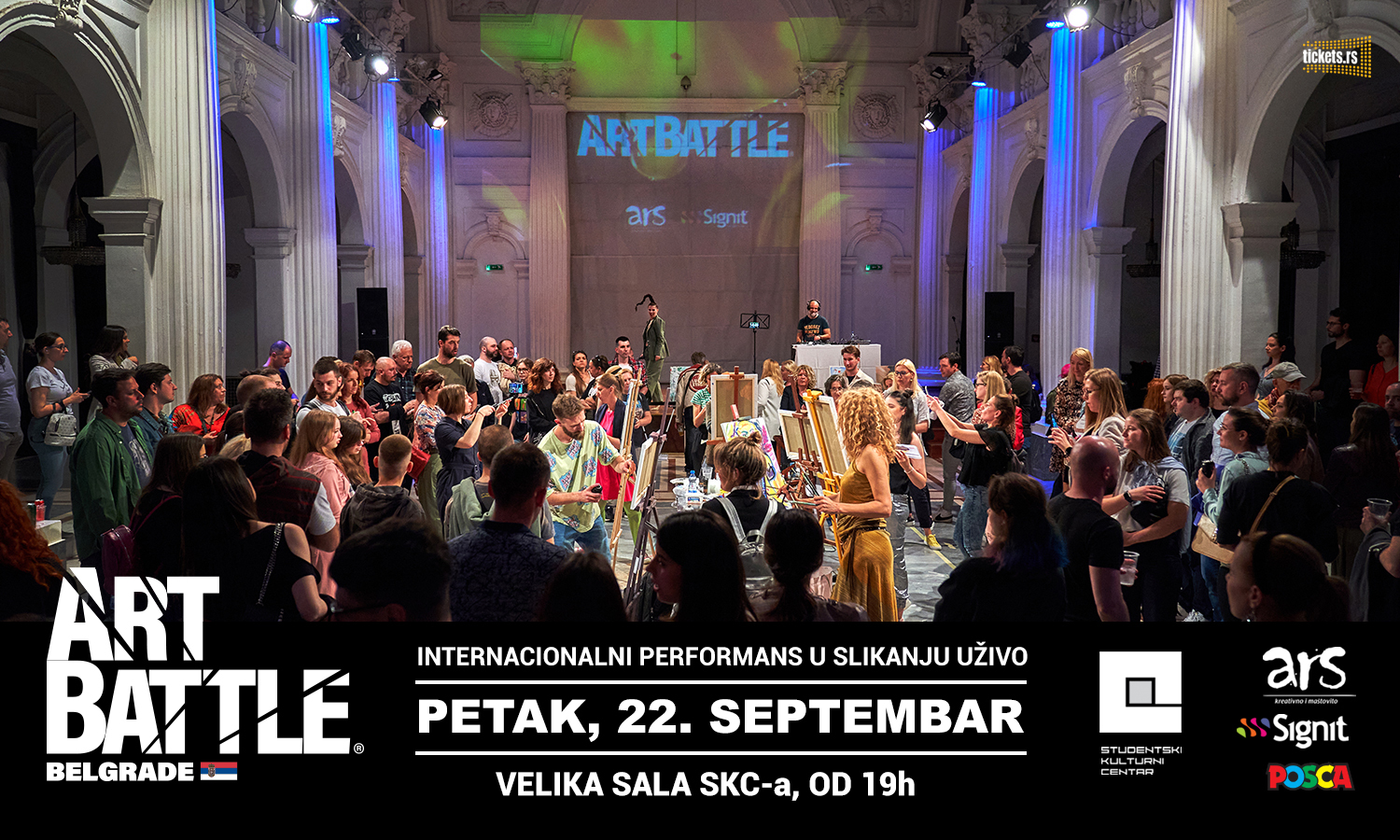 Art Battle® Beograd – Petak, 22. Septembar
Doors @ 7:00pm / Painting @ 8:00pm
VELIKA SALA SKC-A
Kralja Milana 48, Beograd, Srbija

Svetla su pogašena, a scenski reflektori upaljeni. Čuje se skandiranje publike. Na scenu izlaze jedan po jedan umetnik i staju pred svoje štafelaje. Kreće odbrojavanje, muzika i magija!
Ovako počinje svaki Art Battle®. Ovaj internacionalni performans u slikanju uživo se odvija u preko 50 gradova na svetu, a sada i kod nas.
12 slikara uz muziku nastupa u tri čina, pretvarajući prazno platno u umetnička dela za samo 20 minuta!  U međuvremenu,  publika može da glasa i licitira za svog favorita na licu mesta preko Art Battle® aplikacije.
Pobednik se kvalifikuje za državno, evropsko i svetsko prvenstvo.
Učešće za slikare je besplatna, prijava preko zvaničnog sajta  artbattle.com/artists
REGISTER NOW TO VOTE
Artists
Artists can apply to compete. Also, most events have a 'Wildcard' easel, where artists leave their names at the door and we draw at random to pick the Wildcard Artist. To be a potential wildcard artist, just buy a ticket and show up!
Confirmed Competitors