AB2629 – Saint John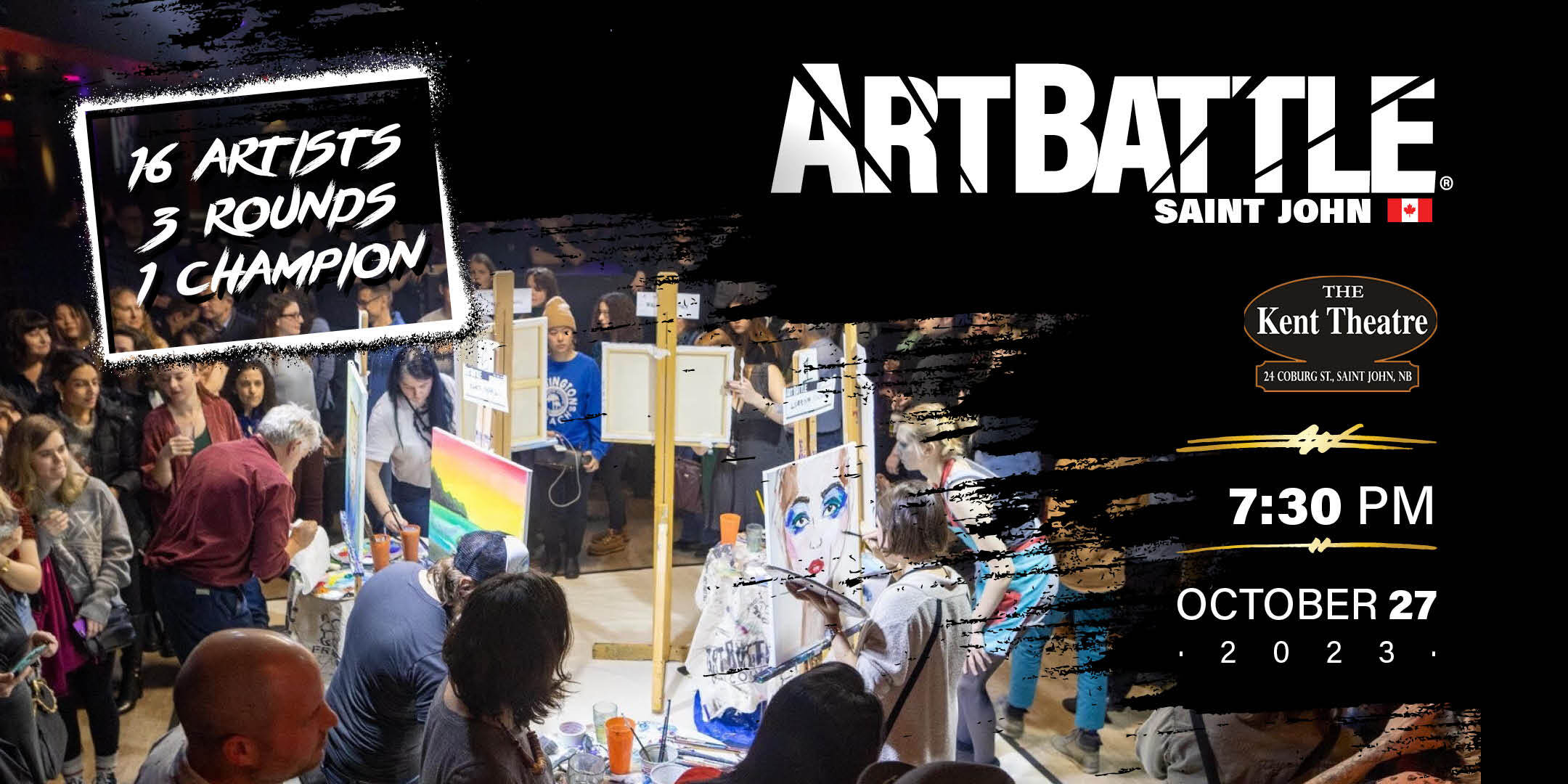 Art Battle Saint John – October 27, 2023
Doors @ 7:30pm / Painting @ 8:30pm
Kent Theatre – 24 Coburg St, Saint John, NB
view on
Eventbrite
Join us in Saint John for the Season Opener!
Be a part of the electrifying energy as skilled artists engage in a high-speed showdown, flinging paint with every stroke.
Come watch as artists transform blank canvases into beautiful pieces of art in 2 regular rounds of 20 minutes, and the big final round of 30 minutes! Then help vote to determine the winner of the event!
All artwork will also be available for silent auction.
Art Battle Saint John is an All Ages event.
REGISTER NOW TO VOTE
Artists
Artists can apply to compete. Also, most events have a 'Wildcard' easel, where artists leave their names at the door and we draw at random to pick the Wildcard Artist. To be a potential wildcard artist, just buy a ticket and show up!
Confirmed Competitors
No entries match your request.
Related Events