AB2649 – Beograd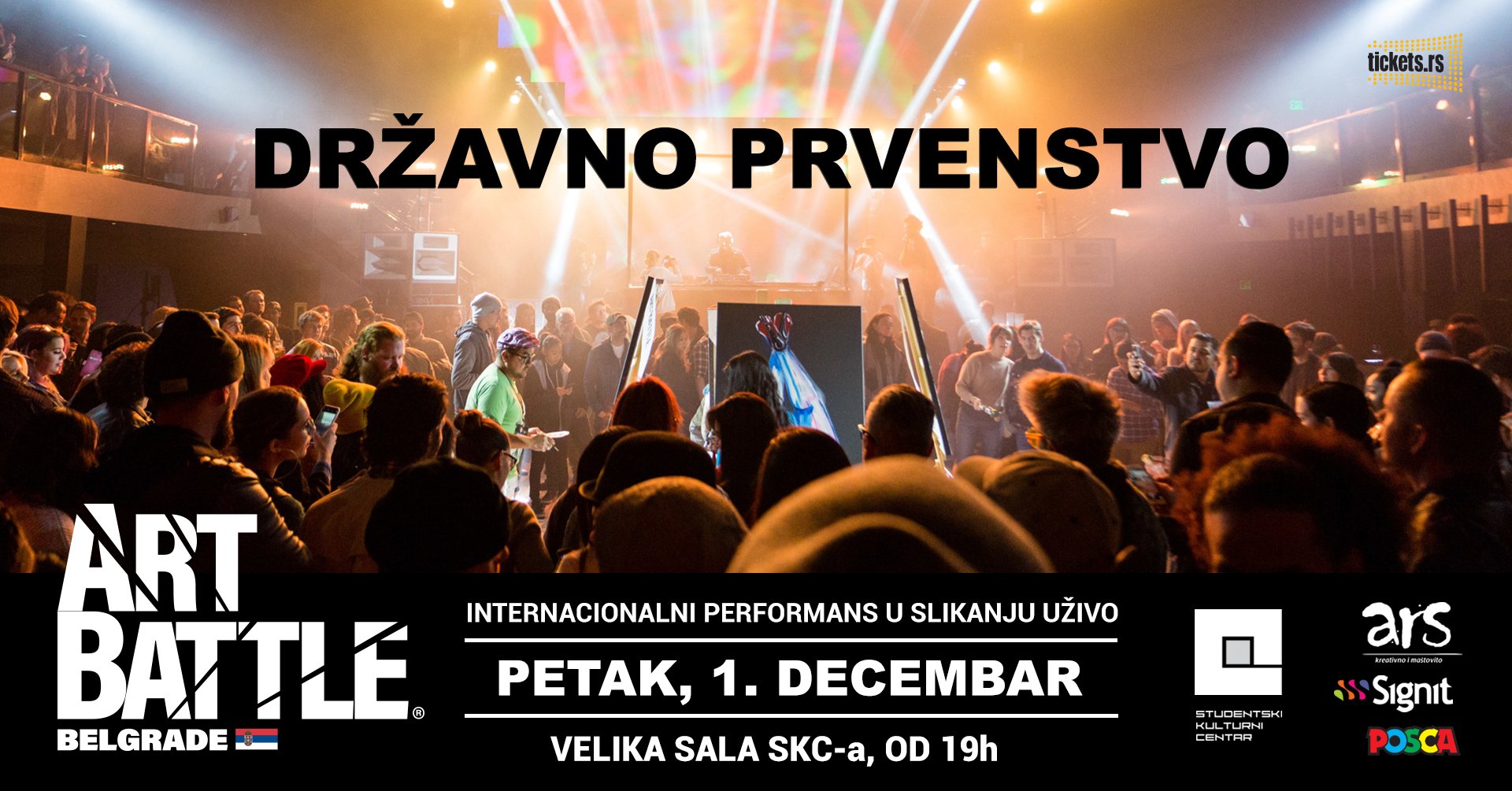 Art Battle® Državno prvenstvo – Petak, 1. Decembar
Doors @ 7:00pm / Painting @ 8:00pm
VELIKA SALA SKC-A
Kralja Milana 48, Beograd, Srbija

Srbija bira svog predstavnika!
12 finalista će ponovo stati pred svoje štafelaje inastupati pred publikom u tri čina od po 20 minuta!
Ovaj jedinstven događaj se održava u preko 50 gradova na svetu, a sada u Beogradu biramo finalistu koji će nas predstavljati na svetskom prvenstvu Art Battle®-a!
Možete postati vlasnik bar jedne od 16 slika koje će to veče nastati pred vašim očima, ili jednostavno uživati u muzici i stvaranju umetnosti.
Glasanje je besplatno i se odvija putem zvanične Art Battle® aplikacije.
REGISTER NOW TO VOTE
Artists
Artists can apply to compete. Also, most events have a 'Wildcard' easel, where artists leave their names at the door and we draw at random to pick the Wildcard Artist. To be a potential wildcard artist, just buy a ticket and show up!
Confirmed Competitors