AB290 – Mississauga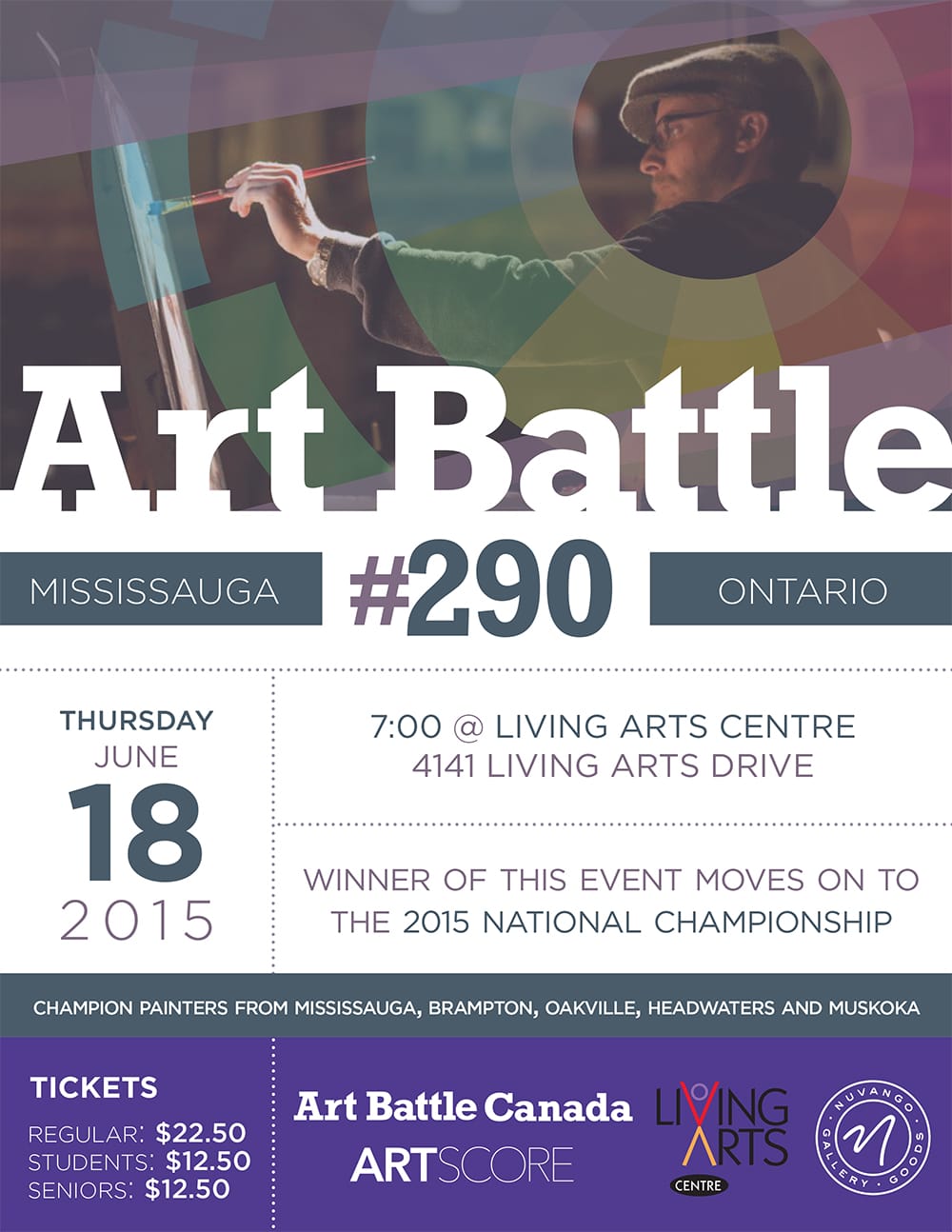 The Art Battle Golden Horseshoe Regional Final at The Living Arts Centre in Mississauga!
Winners from this season's events in Mississauga, Oakville, Brampton, Collingwood and Muskoka will show their amazing talent and courage in a wonderful night of Live Competitive Painting. Artists create the best work they can in 20 minutes and the audience will choose who deserves to represent the Region at The 2015 National Championship.
Art Battle 290 – Mississauga
Thursday, June 18th @ 7:00pm
Living Arts Centre
4141 Living Arts Drive
Mississauga, ON
Tickets: http://www.livingartscentre.ca/theatre-performances/art-battle-june-18
See event on FACEBOOK
ART BATTLE GOLDEN HORSESHOE FINALISTS!

Paulina Su
Leanna TenEycke
Shelley Houghton
Lynda Clare Grant
Jason Alexander
Helena Renwick
Veronica Black
Brenda Behan Turnour
Ryan C. Thompson
Branislav Dordevic
Vishal Misra
Barb TenEycke
Amanda Busby