Art Battle 295 – PEI Regional Finals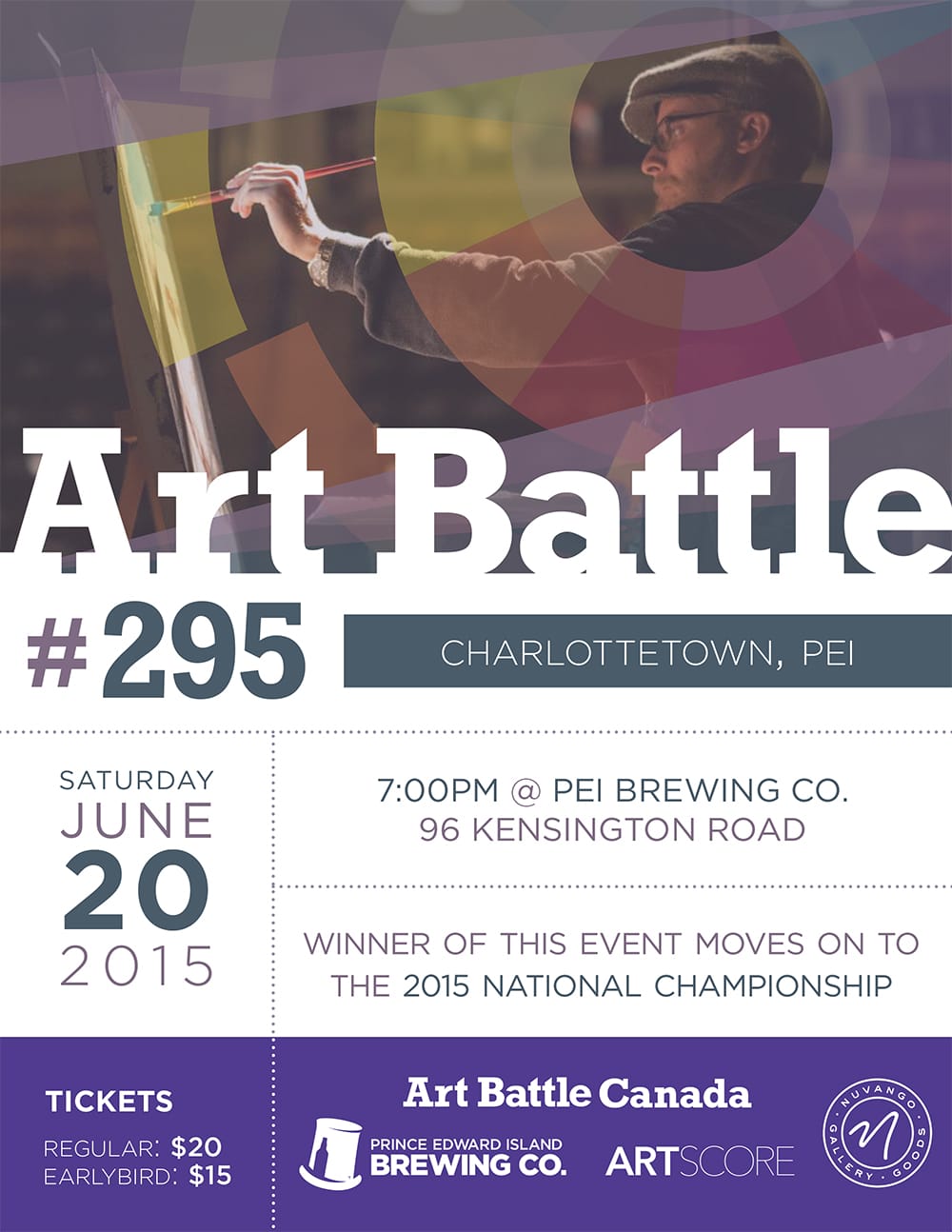 It all comes down to this! Winners of our monthly event series are ready to compete for the title of PEI Champion and a ticket to the 2015 Art Battle National Championship. Don't miss this exciting season finale on the Island, the art has been amazing so far but this will be the best event of the year!
Art Battle 295 – PEI Regional Finals
Saturday, June 20th @ 7:00PM
PEI Brewing Company
96 Kensington Rd
Charlottetown, Prince Edward Island C1A 8S6
Confirmed Competitors!

Tricia Baldwin
Emily Howard
Alice MacLean
David Garcia Jimenez
Jeff Kelly
John Dohe
Jared Praught
Sara Perry
[email protected]
Rebecca Ford
nathan salmon
shea duffney
Lyndsey Paynter
Tickets Online Click Here.