Art Battle 312 – Abbotsford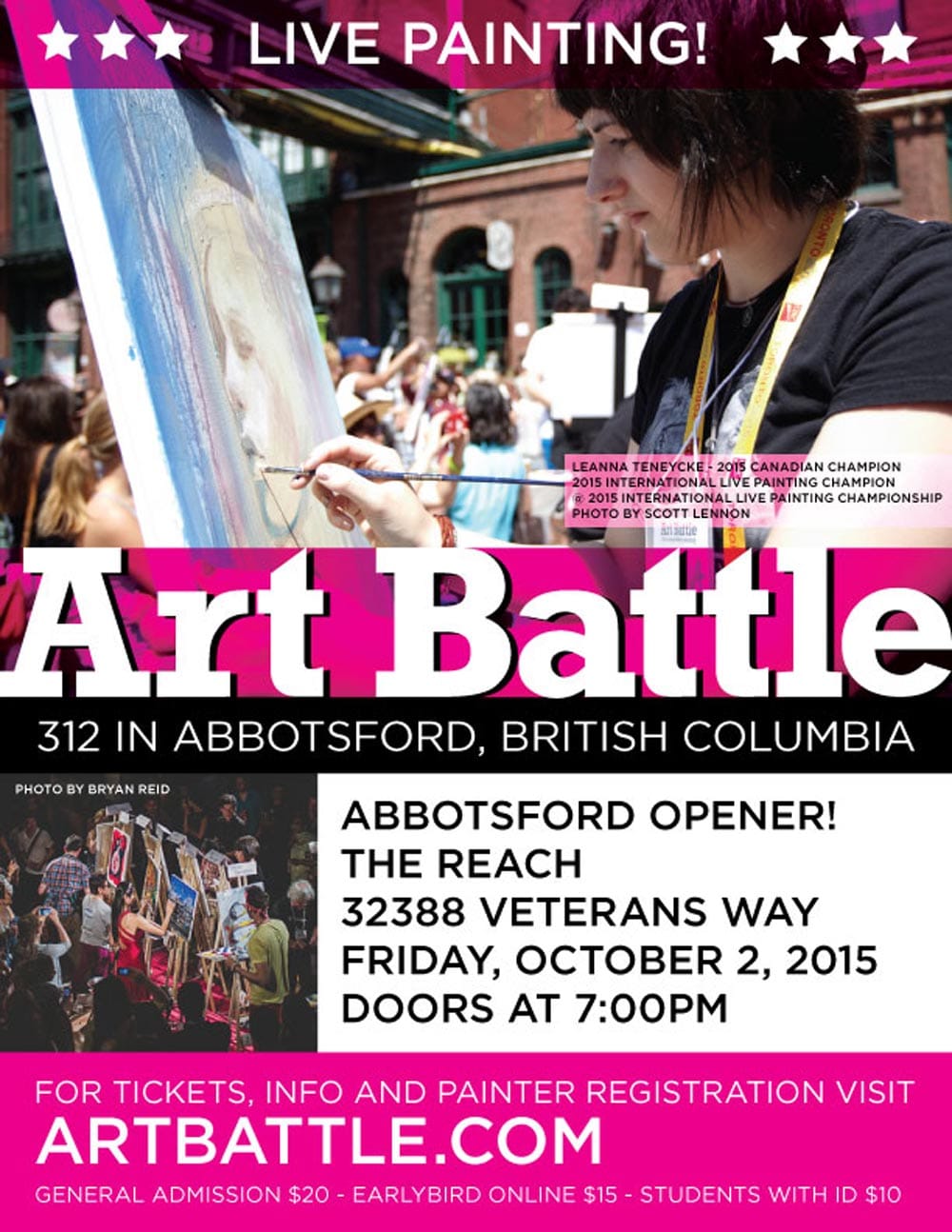 Get ready for the very first Art Battle in Abbotsford, presented in partnership with Moda Events at The Reach!
The final celebration of the "12 Hour UFV BFA Multidisciplinary Creative Marathon!" Witness diverse regional artists in this live painting tournament where YOU choose the winner. Artists create superb paintings across 3 rounds of 20 minutes each. Silent auction on original works created on the night, cash bar, music and more. The winning artist will advance to the next level, vying to represent Abbotsford on the National stage. Sign up now, and discover the Art Stars in your community!
Art Battle 312 – Abbotsford
Friday, October 2nd
Doors at 7:00PM
Competition starts at 7:30PM
The Reach
32388 Veterans Way
Abbotsford, BC