AB 323 – Calgary
October 29, 2015 @ 7:00 pm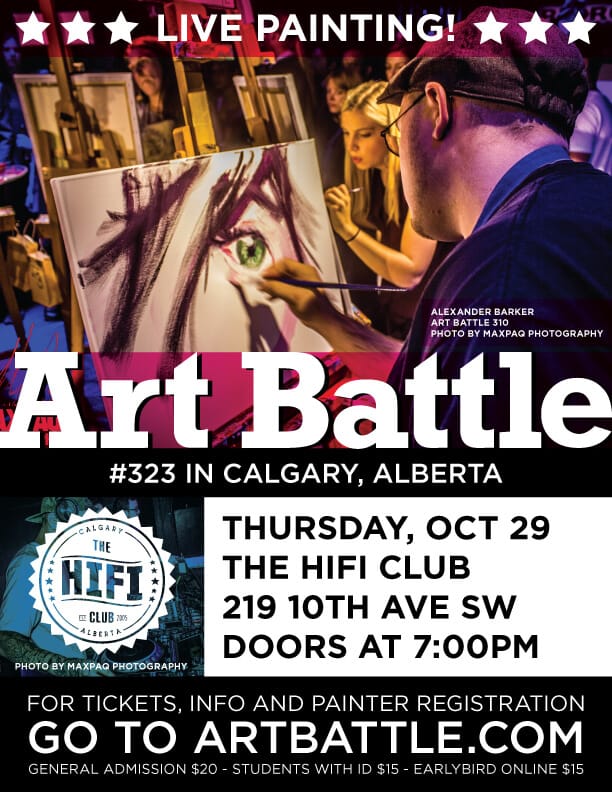 Join us at the Hifi Club for the first Calgary Art Battle of our 7th Season! Live painting, audience votes, silent auction and more. Get your tickets now, and discover Calgary's Art Stars! Congratulations to Golriz Rezvani, who represented Calgary at the 2015 Art Battle National Championships in Ottawa.
Art Battle 323 – Calgary
Thursday, October 29th @ 7:00PM
The Hifi Club
219 10th Avenue SW
Calgary, AB
See the Facebook event HERE!