AB335 – Saskatoon
December 2, 2015 @ 7:00 pm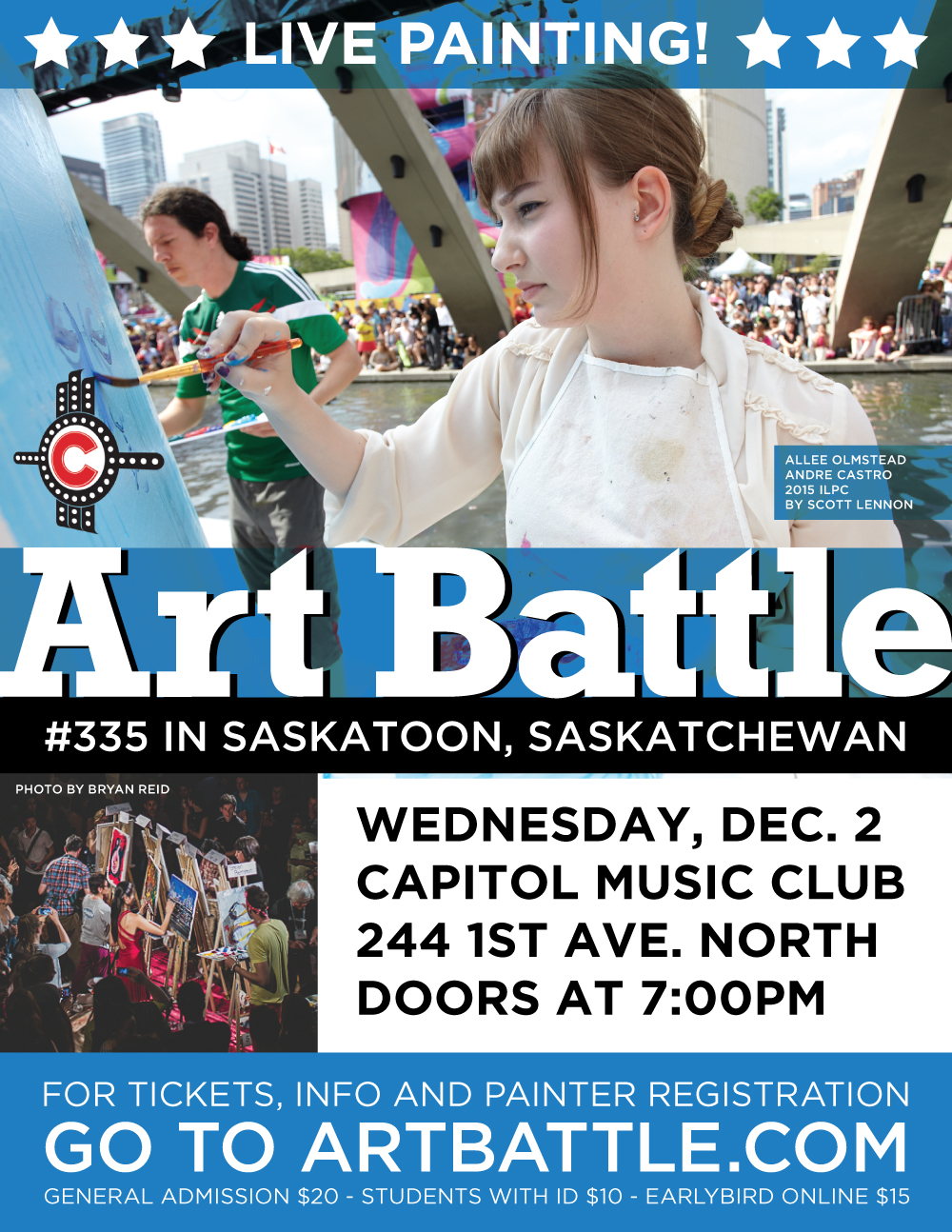 Art Battle arrives in the heart of Saskatoon at the Capitol Music Club on Wednesday, December 2nd! Twelve brave artists set up to the easel, creating acrylic paintings across 3 rounds of 20 minutes each. The audience votes to determine the Champion, and all paintings will be available in the evenings silent auction. Winners may advance to Regional, National, and International competition. No fees for painters to participate, apply now at artbattle.com!
Art Battle 335 – Saskatoon
Wednesday, December 2nd – Doors @ 7:00PM
Capitol Music Club
244 1st Avenue North
Saskatoon, SK
See the Facebook event HERE!