AB338 – Moncton
November 27, 2015 @ 7:00 pm
UTC+0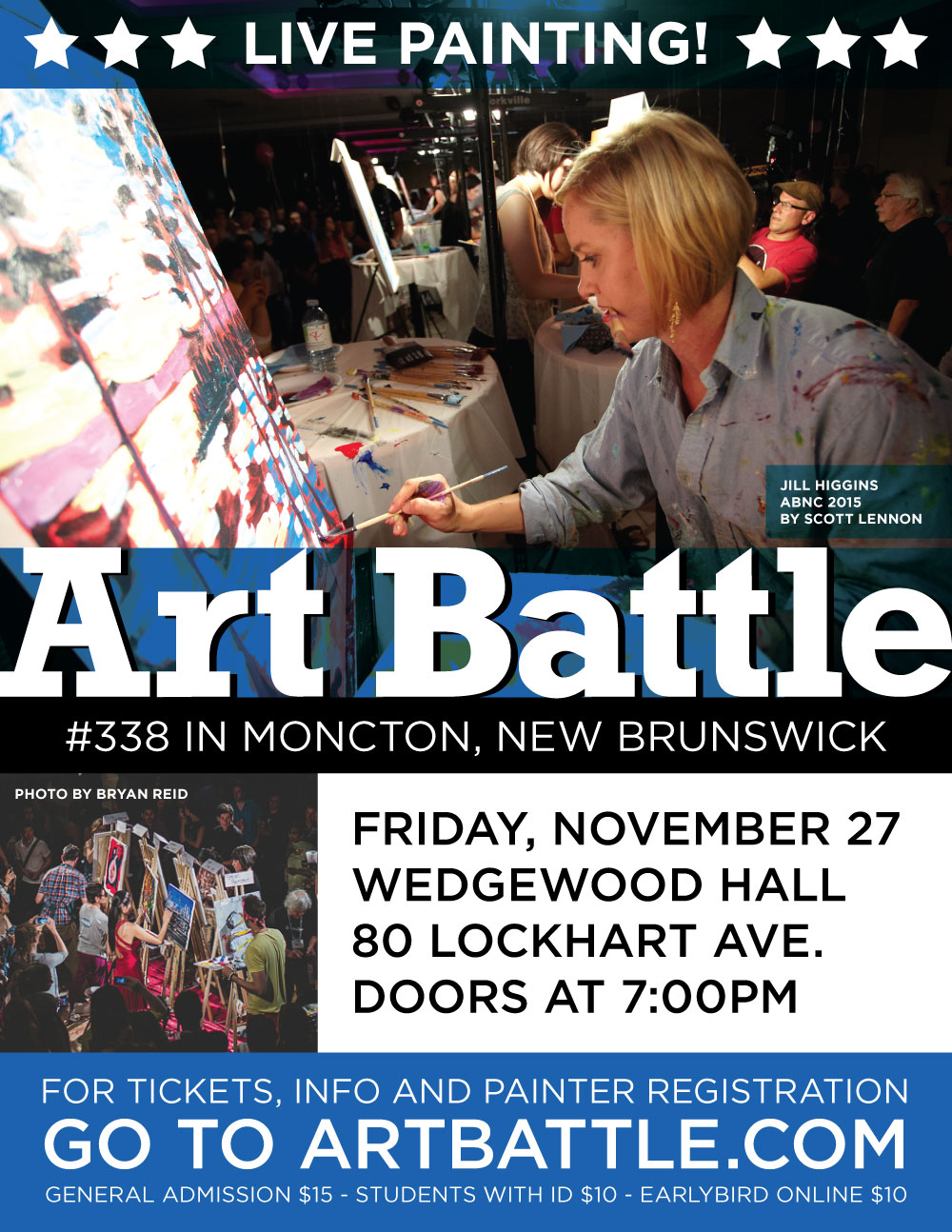 Art Battle Canada visits Moncton! Join us for the second event of the 2015/2016 season in New Brunswick. 12 local painters will do the best work they can in 20 minute and the audience votes to decide who deserves to be Champion.
Art Battle 338 – Moncton
Friday, November 27th Doors @ 7:00PM
Wedge Wood Hall
80 Lockhart Ave.
Moncton, NB
See the Facebook Event HERE!