AB339 – Victoria
December 10, 2015 @ 7:00 pm
UTC+0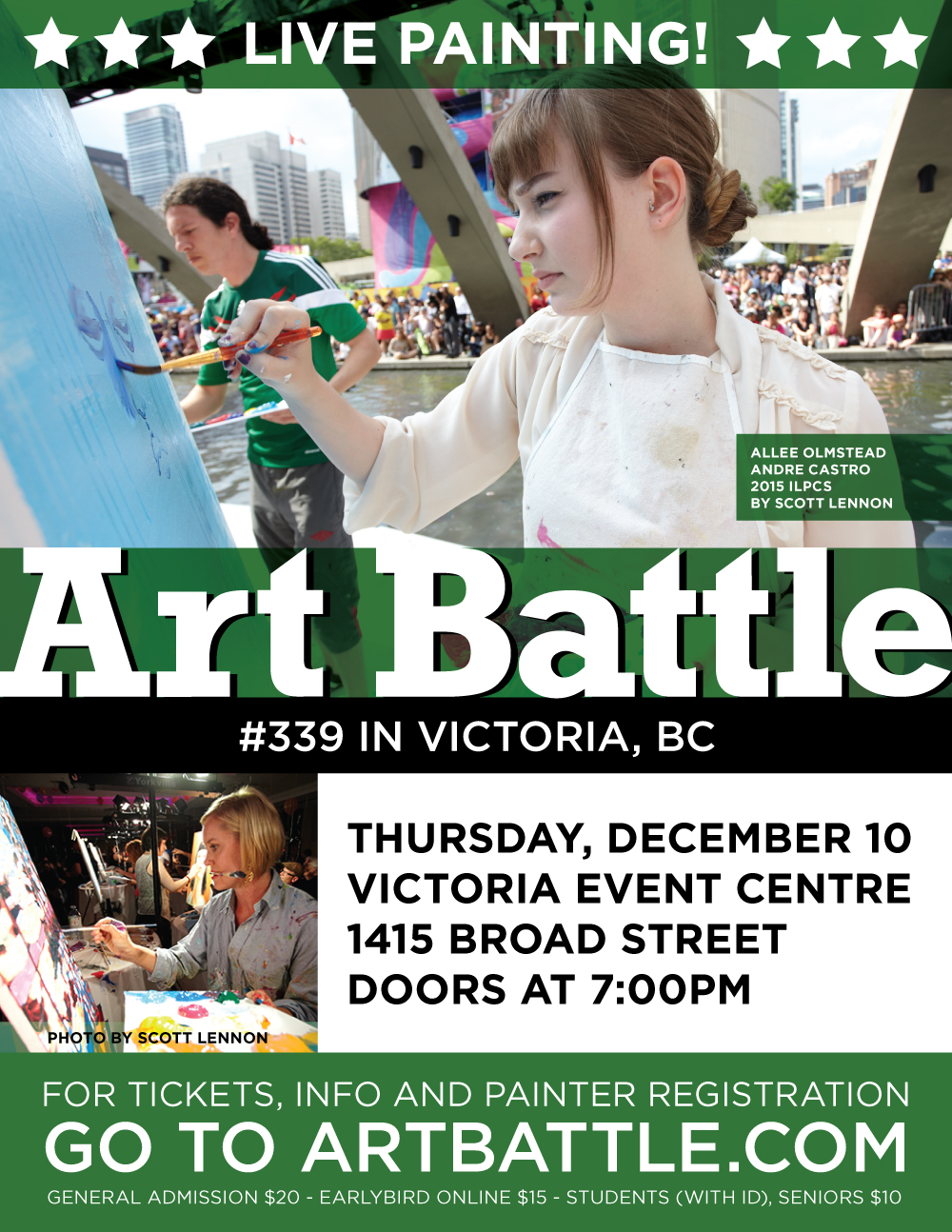 Join us in Victoria for another exciting night of live painting! Congratulations to Alyssa Vincent, Art Battle #327 Champion last month! She will be painting again in the Regional Finals in June 2016.
Art Battle 339 – Victoria
Thursday, December 10th @ 7:00PM
Victoria Event Centre
1415 Broad St
Victoria, BC
See the Facebook Event HERE!