AB379 – Charlottetown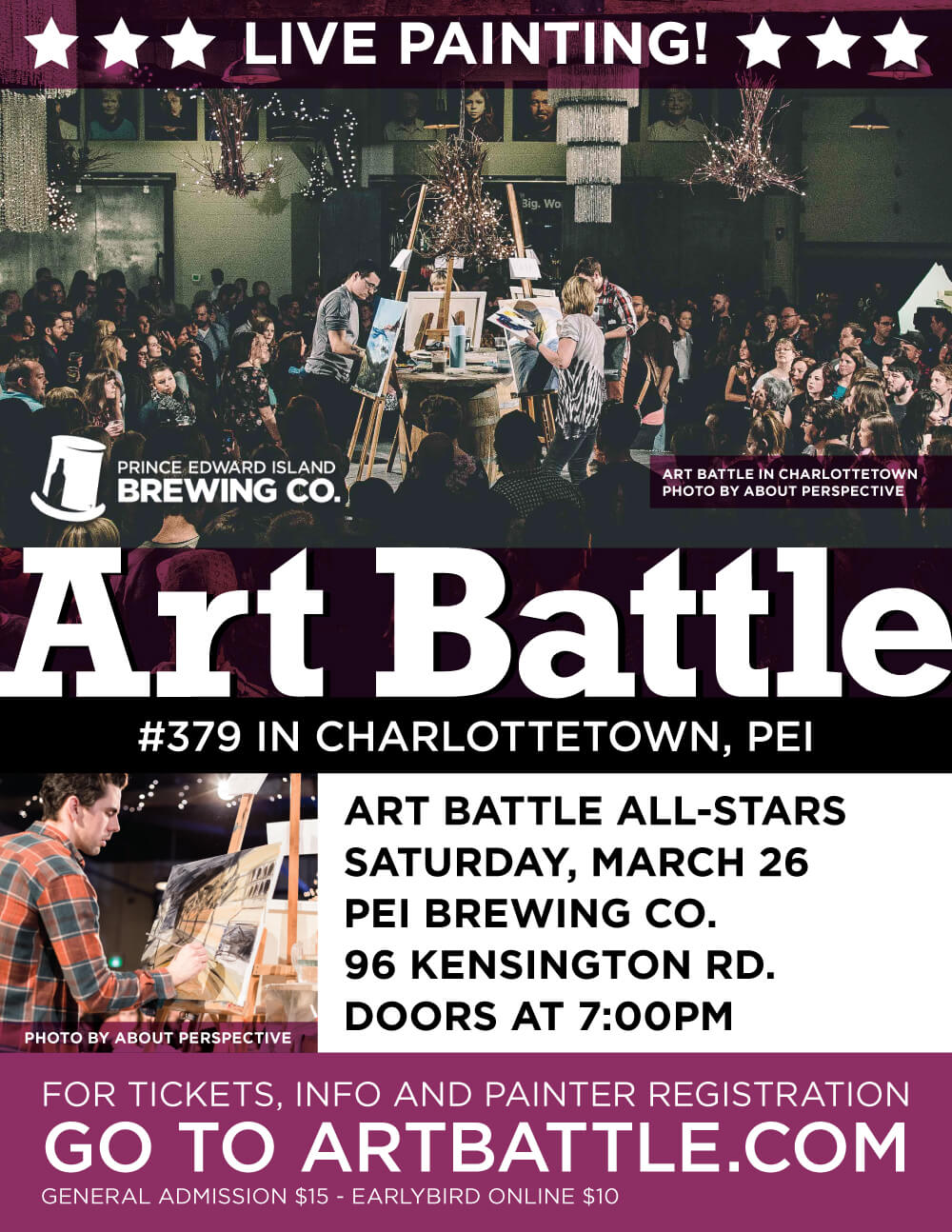 All-Star Weekend! Join us at PEI Brewing Company for an amazing night of live painting and art celebration. Art Battle in Charlottetown showcases some of the top live painters in Canada and we're going to have the best at the easels on Saturday March 26th…it's a long weekend, so there's lots of time for fun, art, beer, pizza and shaking your tail to the awesome music! See you there!
Want to paint at Art Battle Charlottetown? Let us know at artbatte.ca/register
Art Battle 379 – Charlottetown
Saturday, March 26th @ 7:00PM
PEI Brewing Co.
96 Kensington Rd
Charlottetown, PEI
See the Facebook event HERE!