AB422 – Toronto
September 20, 2016 @ 7:30 pm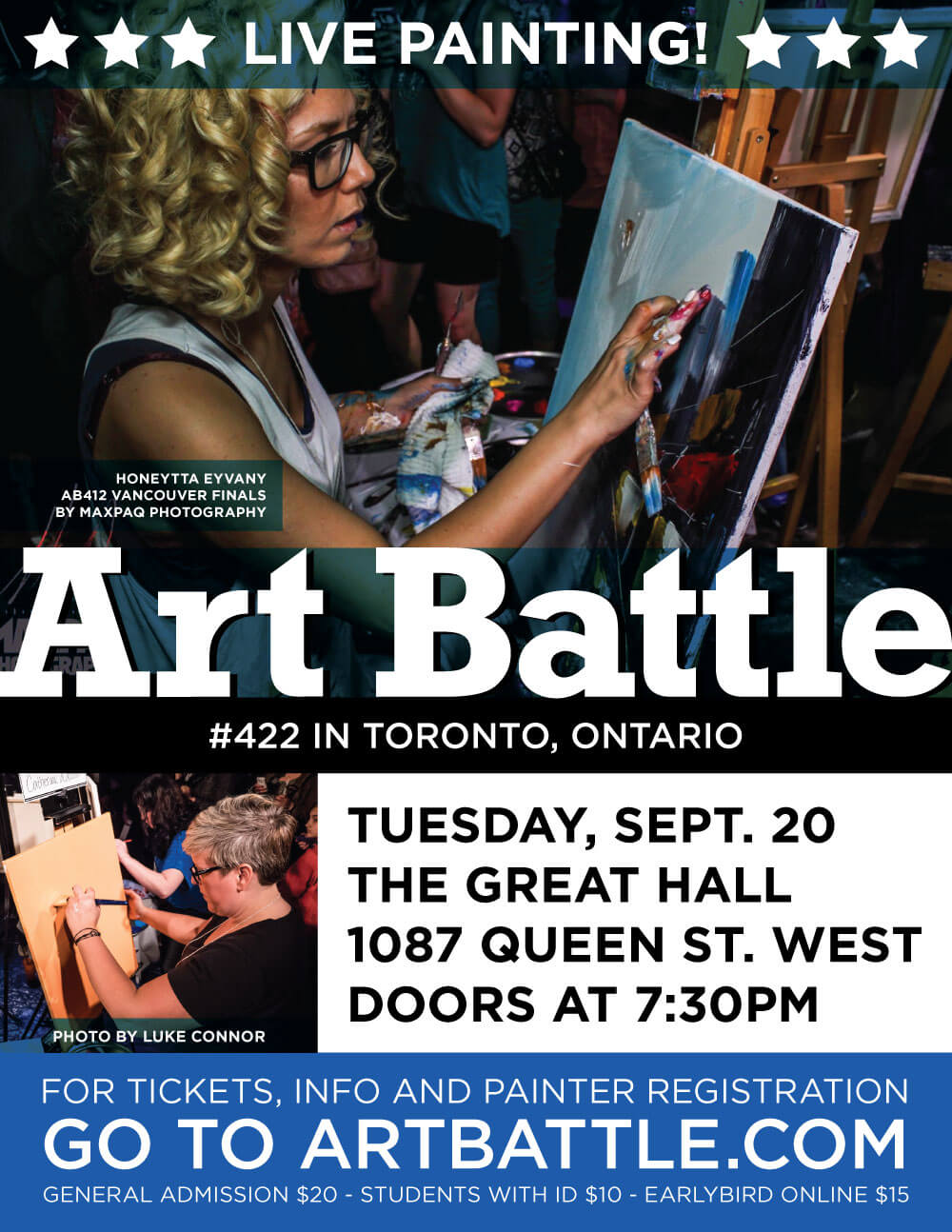 Join us in Toronto as Art Battle begins an amazing 8th season !
The live painting phenomenon that started right here, and now
stretches from coast-to-coast and around the globe! Last season was the best yet, involving more than 1000 artists, coming down to a fantastic final 4 at The National Championship. The winner was Allan André from Ottawa, and he now holds the title of 2016 National Champion! Congratulations Allan, and congrats to Meaghan Kehoe and Natasha Dichpan from Toronto, who also made it all the way to the Final round! This year is going to be even better, with more series starting in more cities across Ontario and the rest of the country, Art Battle artists are painting the way forward for live arts!
Art Battle 422 – Toronto
Tuesday, September 20th
Doors at 7:30pm
The Great Hall
1087 Queen St West
Toronto, Ontario
See the Facebook Event HERE!
Don't see the ticket widget below? Buy tickets online at http://www.picatic.com/ab422-toronto/
Related Events