AB482 – Orillia
January 20, 2017 @ 7:00 pm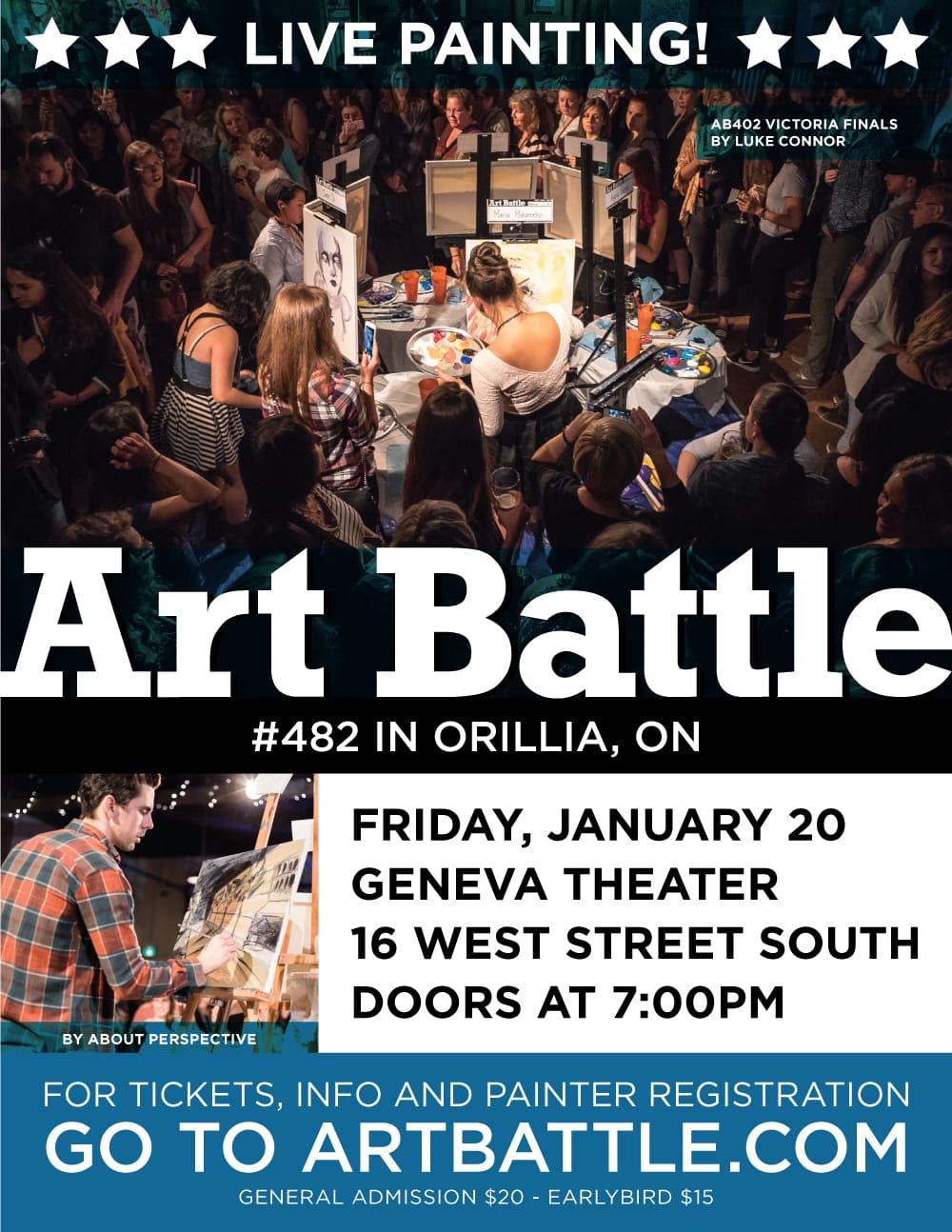 Please join us for the first Art Battle Orillia in the New Year! This is a wonderful evening of creativity and community, a live painting tournament showcasing local artists and connecting Orillia through the arts to towns and cities across Canada. Come and be part of the fun as a spectator, or participate as one of the featured artists, this is the first official season for Art Battle Orillia, winners will advance to Regional Finals with a chance to paint in the Canadian Championships this summer.
TICKETS
General Admission $20 / Earlybird $15
GET YOUR TICKETS ONLINE at http://artbattle.ticketfly.com/event/1399858
Art Battle 482 – Orillia
Friday, January 20th
Doors @ 7:00PM
Geneva Theater
16 West Street South
Orillia, ON
See the Facebook event HERE!
Related Events