AB487 – Charlottetown
January 21, 2017 @ 7:00 pm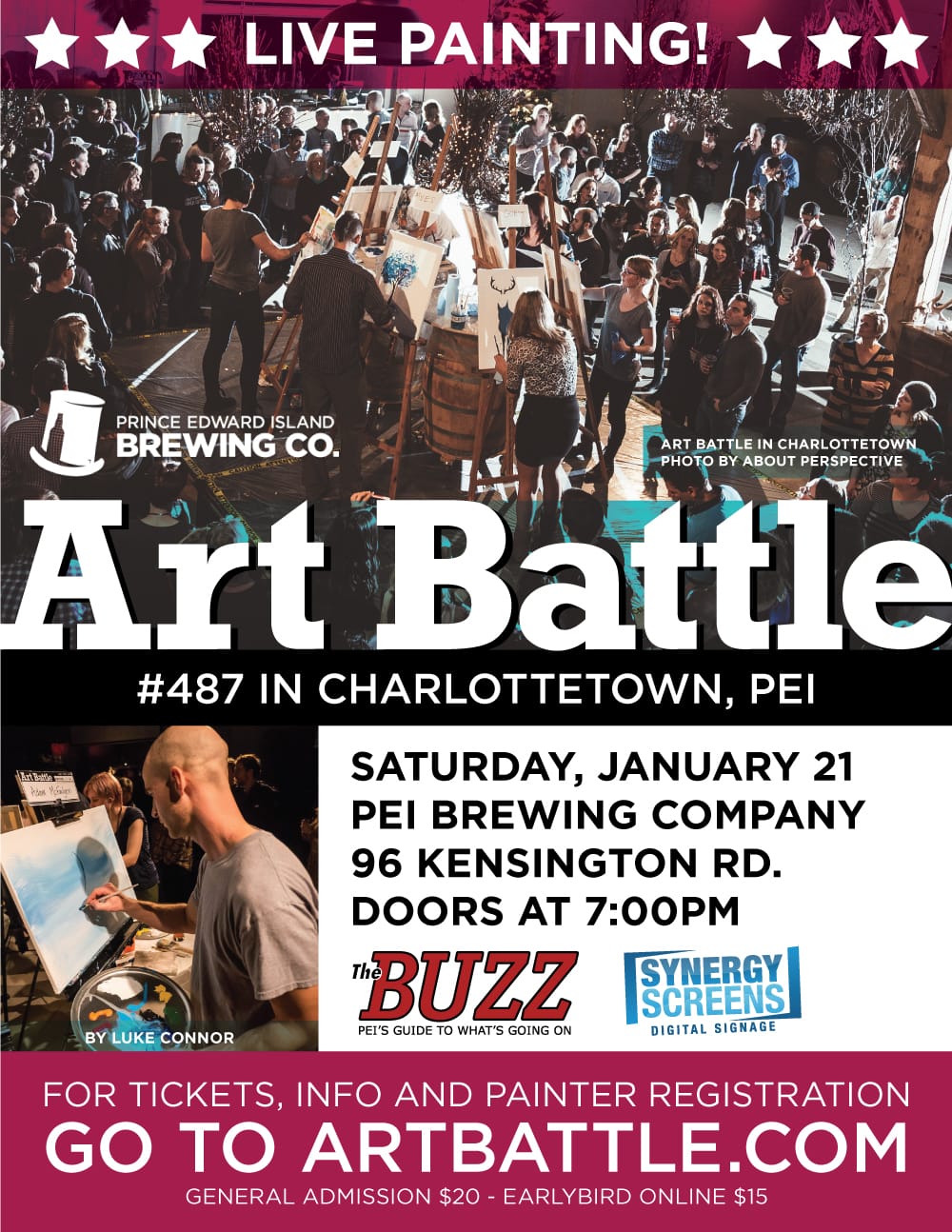 New Year, New Art! Please join us for the first event of 2017! This is a wonderful evening of creativity and community, a live painting tournament showcasing local artists and connecting the PEI live art community to towns and cities around the world. Come and be part of the fun as a spectator, or apply at artbattle.com to participate as one of the featured artists. The winning painter advances to the Provincial Finals in June, with a chance to paint in the Canadian Championships this summer.
Art Battle 487 – Charlottetown
Saturday, January 21st
Doors 7PM
PEI Brewing Co.
96 Kensington Rd
Charlottetown, PEI
See the Facebook event HERE!
Related Events