AB500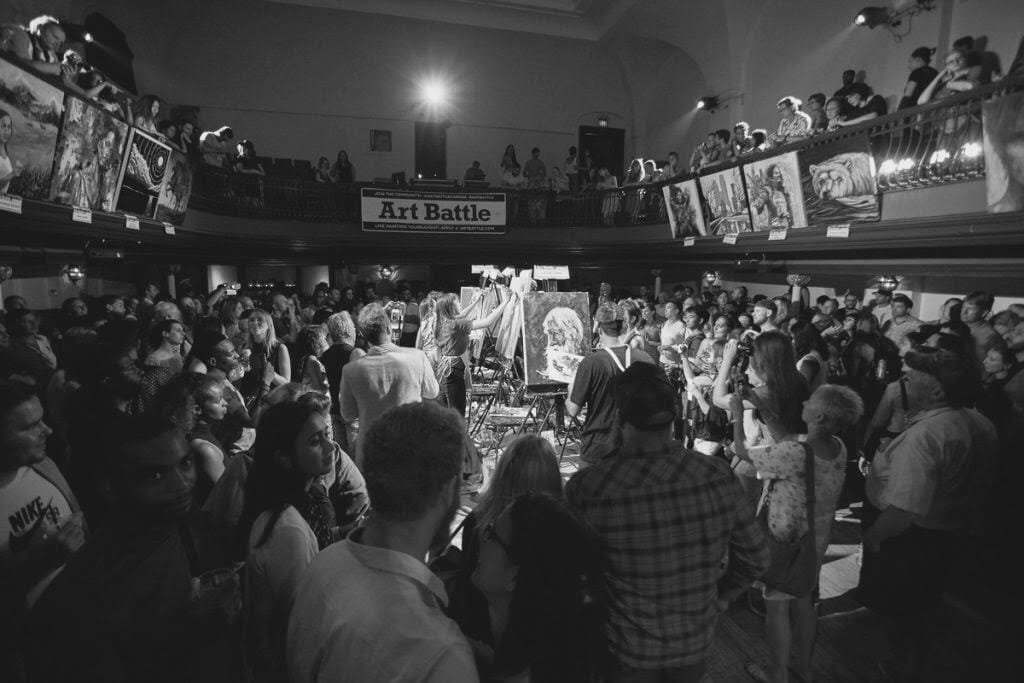 The BIG one! Please join us to mark the 500th edition of Art Battle. For this monumental event, we are going all the way, with two floors of live painting, the beautiful Great Hall and newly renovated Longboat Hall directly underneath.
This first 500 have been amazing! Sincere thanks to the thousands of wonderful people who have participated, attended and supported live competitive painting in Toronto, New York and more than 100 communities around the world. We have seen the biggest battles, the most courageous performances, unbelievable artistic talent and most importantly, so many beautiful smiles, friendships created and a sharing of inspiration from and towards artists of all ages and backgrounds.
GET YOUR TICKETS ONLINE at http://artbattle.ticketfly.com/event/1435305
Art Battle 500!
Tuesday, March 7th
Doors at 7:30PM
The Great Hall
1087 Queen St W
Toronto, ON
See the Facebook Event HERE!
Related Events