AB655 – St. Catharines – 27/03/2018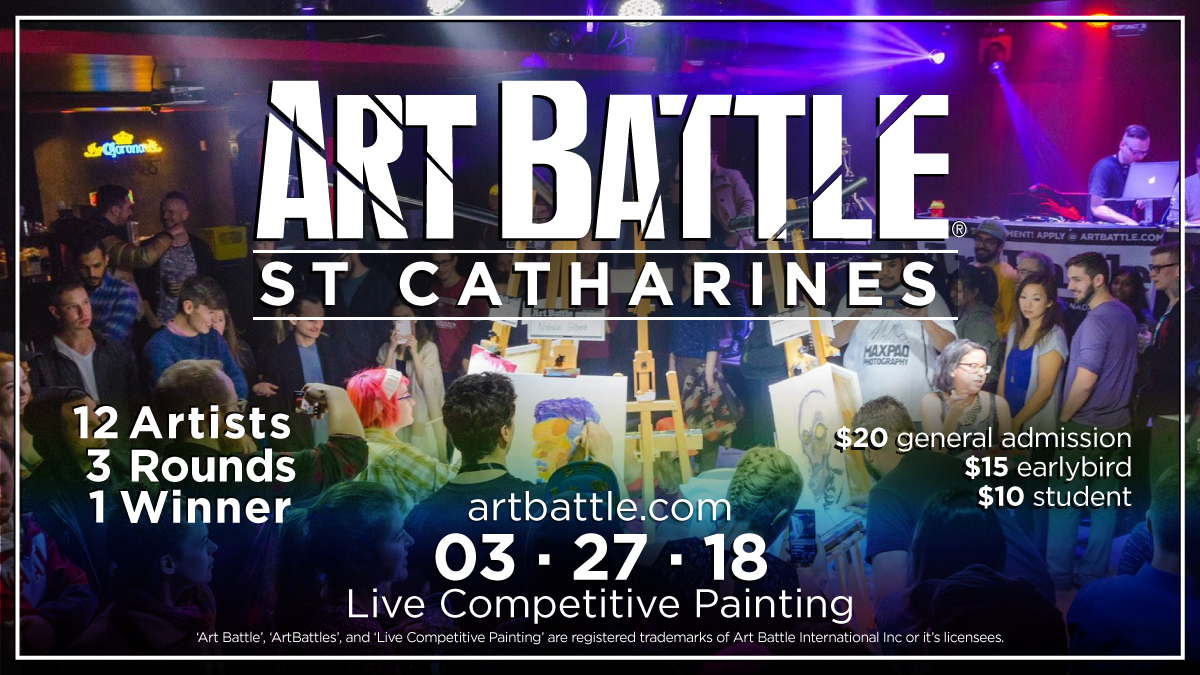 Art Battle® is back in St. Catharines, ON! Join us for a wonderful evening of live arts and community! Come watch as 12 incredible painters transform their canvases from blank to beautiful in just 20 minutes, and help vote for the winner of the night! It's always new, it's always fun! We can't wait to see you there!
Hosted by Smith & Patel.
Beats by DJ Dave Stiles (David Oxner).
Art Battle – St. Catharines
Warehouse – 11 Geneva Street
TICKETS – General Admission $20 / Earlybird $15 /Student $10
Tuesday, March 27th – 7:30pm
Related Events