AB670 – Norfolk County – 28/04/2018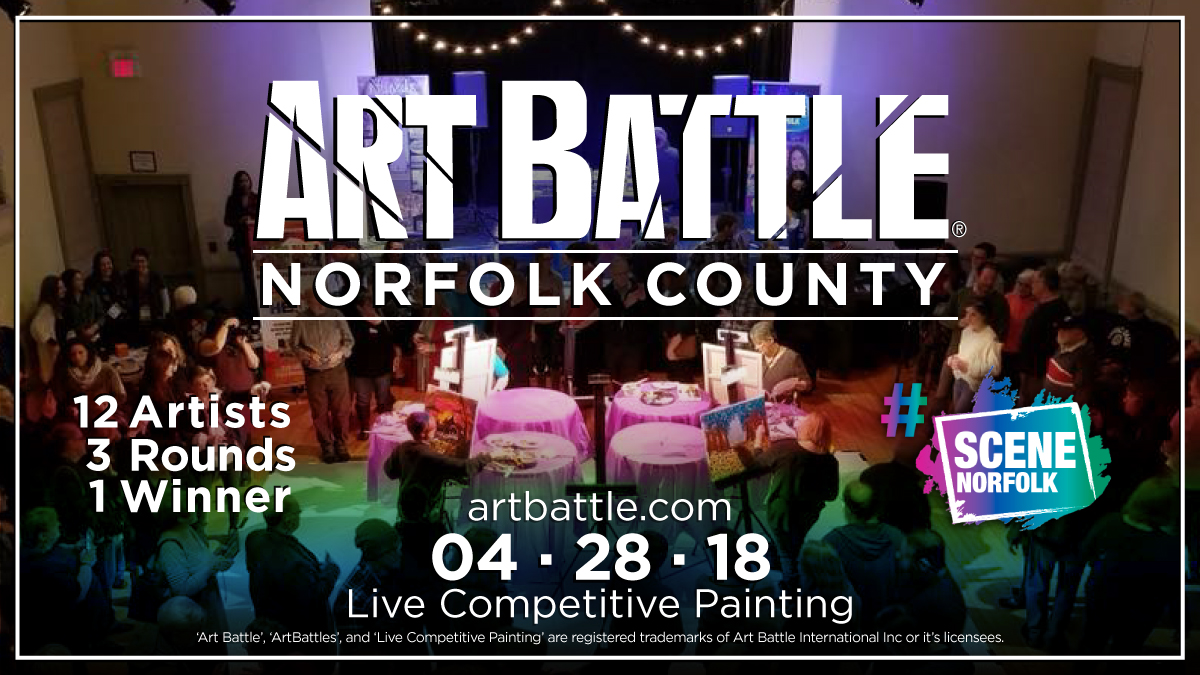 Art Battle® is returning to Norfolk County for a fun-filled night at the Delhi Hungarian Hall! Join us for a wonderful evening of live arts and community. Come watch as the painters transform their canvases from blank to beautiful in just 20 minutes, and help vote for the winner of the night!
Presented locally by Scene Norfolk with assistance from Norfolk County Heritage & Culture, and Art with Heart.
Art Battle – Norfolk County!
Saturday, April 28th – 7:00pm
Delhi Hungarian Hall,  71 King St.
Delhi, ON
*All ages welcome!
Tickets:
$20 General Admission
$15 Earlybird (online only, limited amount available)
$10 Students and Seniors w/ ID
Save
Save
Save
Save
Save
Related Events