AB714 – Ottawa – September 18, 2018
September 18, 2018 @ 7:00 pm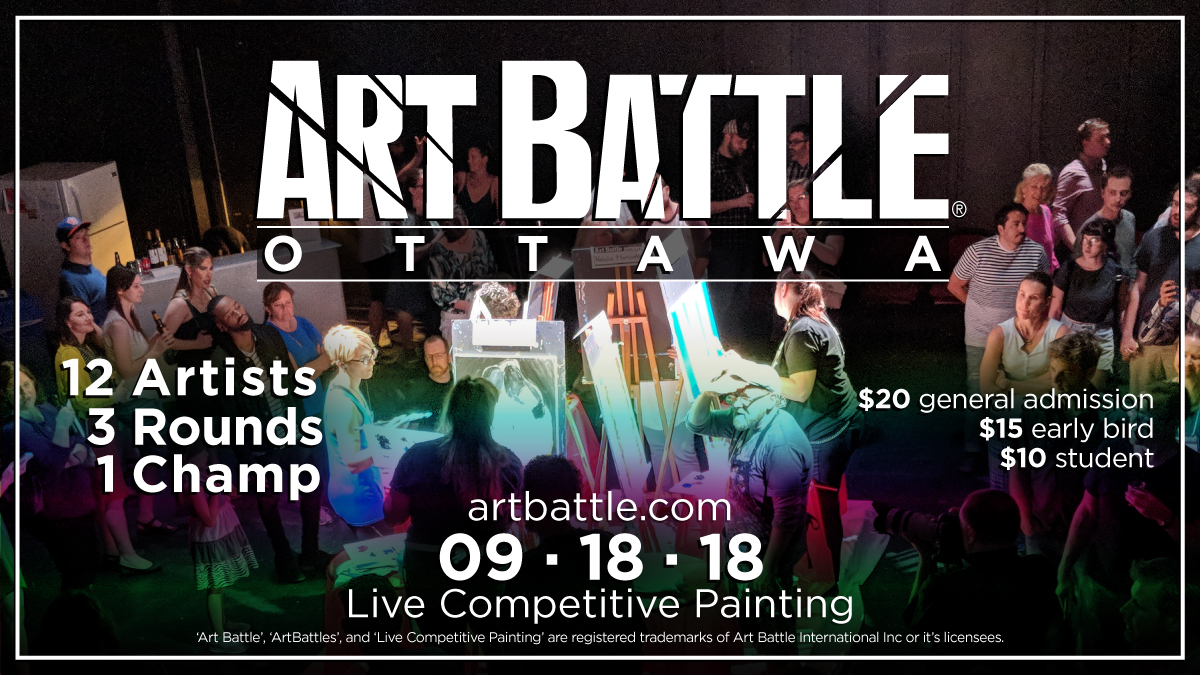 Art Battle® can't wait to return to Ottawa!
Please join us for a wonderful evening of creativity and community, a live painting tournament showcasing local artists and connecting Ottawa to towns and cities around the world! Come watch as artists transform blank canvases into beautiful pieces of art in just 20 minutes, and then help vote to determine the winner of the event!
All ages welcome!
Art Battle – Ottawa!
Arts Court – 2 Daly Ave
TICKETS – General Admission $20 / Early Bird $15 /Student $10
Tuesday, September 18th  @ 7:00pm
Related Events