AB735 – Ottawa – November 21, 2018
November 21, 2018 @ 7:00 pm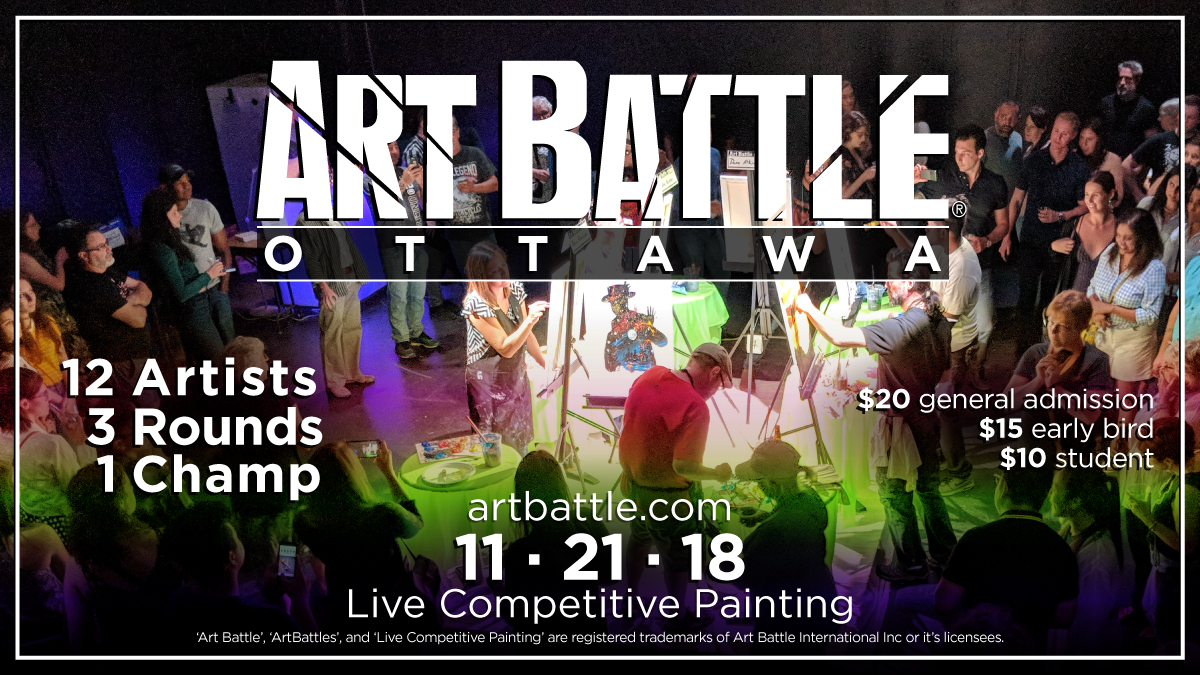 Art Battle® is always happy to be in Ottawa! 
Join us for a fun-filled night at Arts Court. Watch as 12 amazing painters have 20 minutes to turn their canvases from blank to beautiful, and help determine the winner of the night through audience vote. Live arts, community, and positive vibes!
Interested in participating? Apply online now at www.artbattle.com/register
*All ages welcome!
Follow us on Instagram @ArtBattleOttawa!
Art Battle – Ottawa!
Arts Court – 2 Daly Ave
TICKETS – General Admission $20 / Early Bird $15 / Student $10
Wednesday, November 21st  @ 7:00pm
Related Events