AB810 – Sudbury Regional Finals – May 9, 2019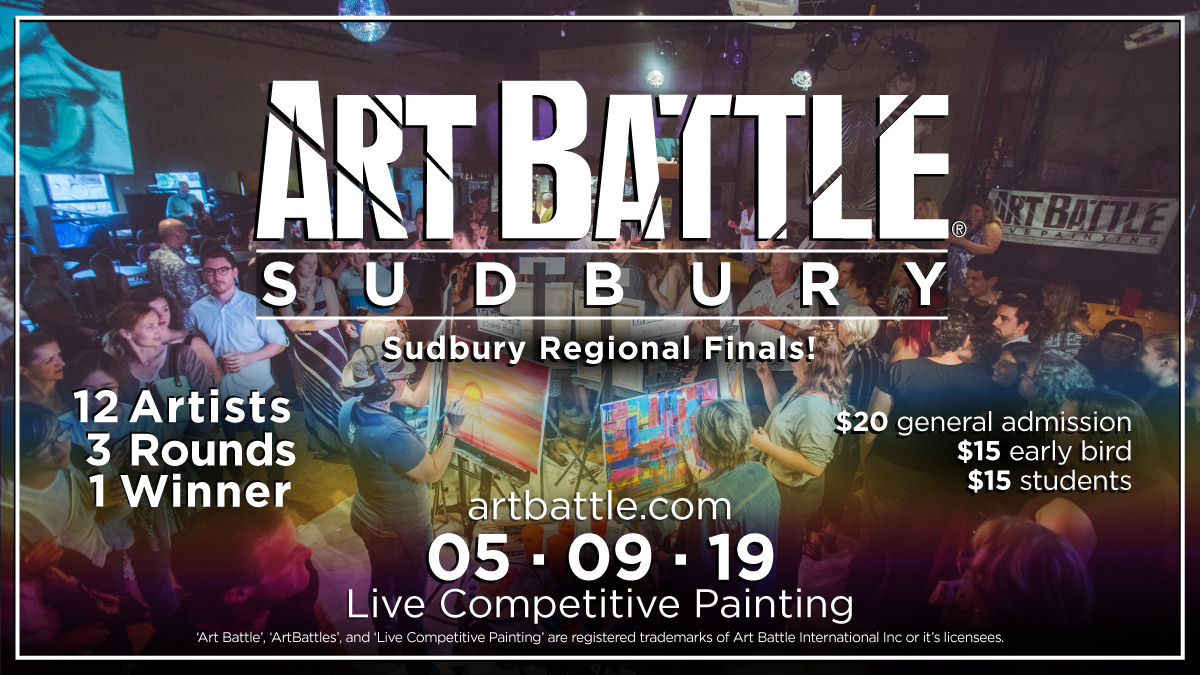 The Sudbury Regional Finals are coming to the Cambrian College Student Life Centre on Thursday, May 9th!
Join us and be a part of the fun as winning Artists from events this season in Sudbury and North Bay paint again with hopes of earning a spot at The National Championship this July in Toronto! The audience votes to choose the winner who will represent the region against painters from all across Canada. Truly an amazing night for live art and creative community!
*Follow us on Instagram @ArtBattleSudbury!
Art Battle – Sudbury Regional Finals!
Cambrian College Student Life Centre – 1400 Barrydowne Road
TICKETS – General Admission $20 / Early Bird $15 / Student $15
Thursday, May 9th @ 7:00pm
Related Events