AB839 – Vancouver Regional Finals! – June 22, 2019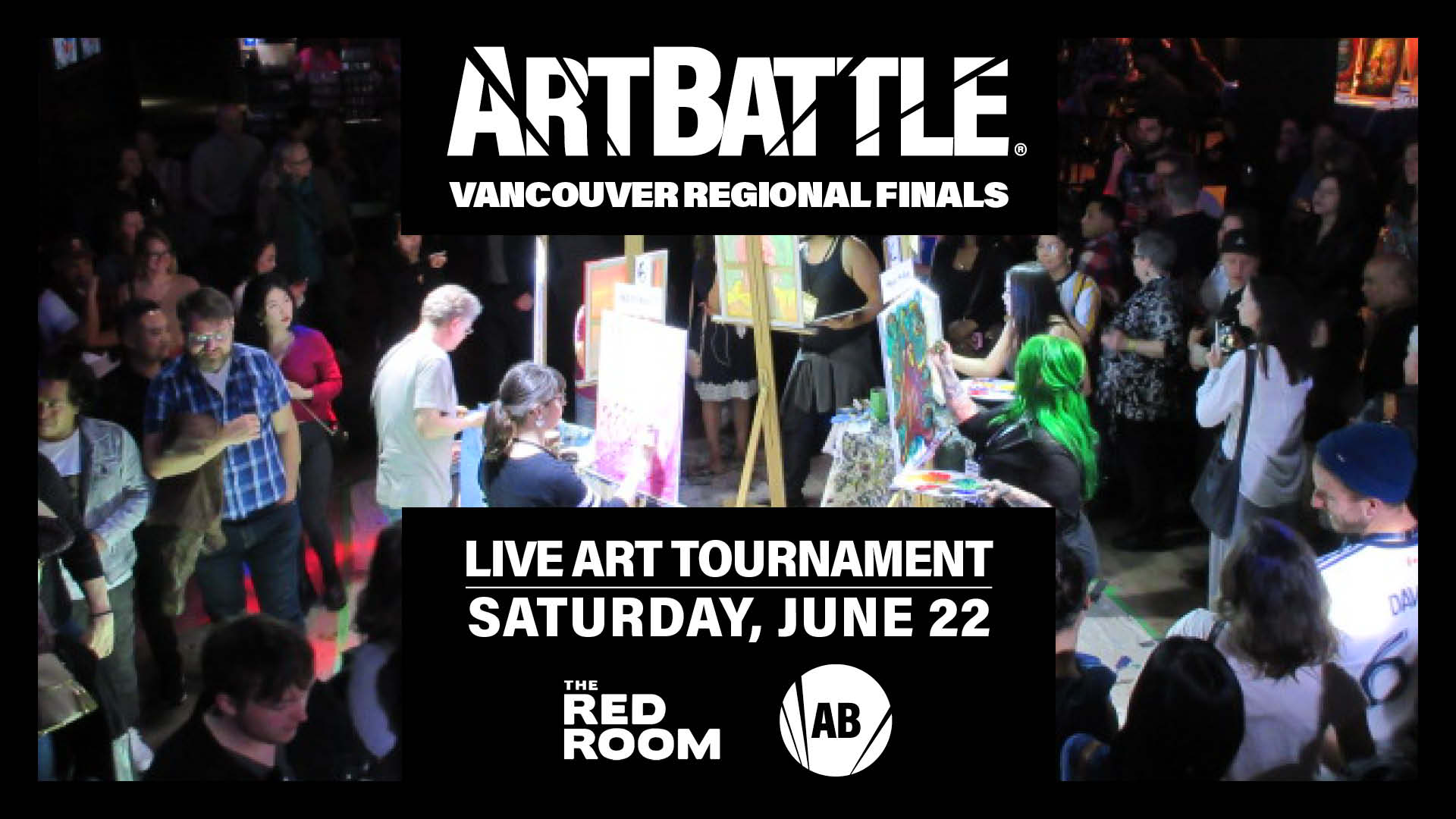 THE VANCOUVER REGIONAL FINALS ARE HERE!
Join us for the most anticipated event of the season as winning Artists from events this season in Vancouver and Abbotsford paint again with hopes of earning a spot at The National Championship this July in Toronto!
This is a wonderful evening of creativity and community, with audience vote determining the Winner who will represent the region against painters from all across Canada!
*Special live painting performance from 6:00pm-7:00pm by the current Canadian National Champion, Dimitri Sirenko Dimitri Sirenko Art!
*Art Battle Vancouver is 19+
Follow us on Instagram @ArtBattleVancouver!
Art Battle – Vancouver Regional Finals!
The Red Room – 398 Richards St.
TICKETS – $25 General Admission / $20 Early Bird / $20 Student
Saturday, June 22nd
Doors @ 6:00PM
Related Events