Mississauga – 24/01/2018
January 24, 2018 @ 7:00 pm
UTC+0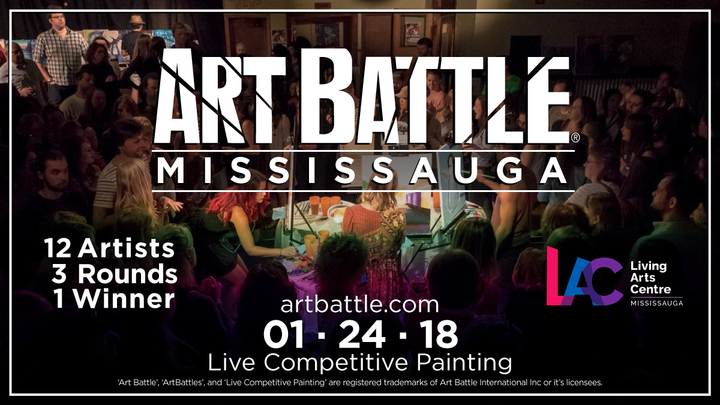 Our 5th season in Mississauga! Please join us for a wonderful night of live competitive painting in the RBC Theatre at the Living Arts Centre. Congratulations again to 2017 Mississauga Champion Barb TenEycke who finished top 4 at The National Championship in July 2017!
Art Battle is presented in Mississauga in proud partnership with The Living Arts Centre. This amazing venue is home to theatres, studios, galleries and more.  Free parking after 6pm!
TICKETS
GET YOUR TICKETS ONLINE at http://www.livingartscentre.ca/theatre-performances/art-battle
$22.50 General Admission
$12.50 Students
Art Battle – Mississauga
Wednesday, January 24th
Doors @ 7:00PM
The Living Arts Centre / RBC Theatre
4141 Living Arts Drive
Mississauga, ON
See the Facebook event HERE!
Related Events