Zoya, 2019 Canadian Finalist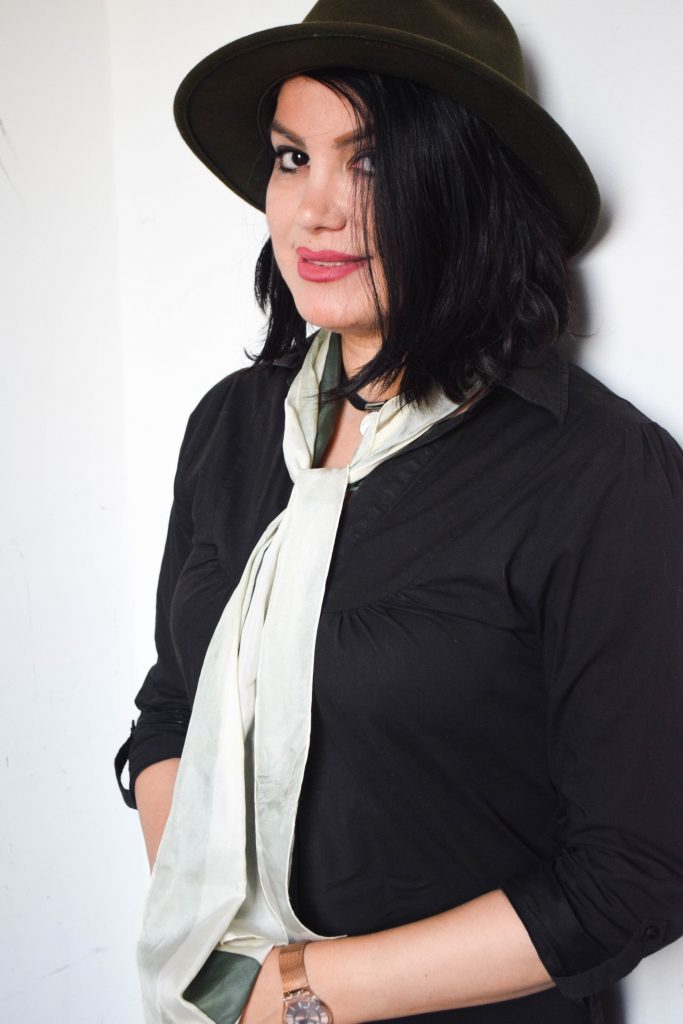 Zoya Tavangar is a Montreal based artist with a knack for portraiture and emotive colours. Zoya enjoys painting "beauties [and the] reality of society," primarily turning to oil paints for their vibrant colours and flexible dry time.
Zoya's exceptional performance throughout the 2018/2019 Art Battle season earned her a spot in the Canadian National Finals in July 2019.  Zoya battled in out alongside 15 other artists, securing a spot in the final round with her stunning figure works.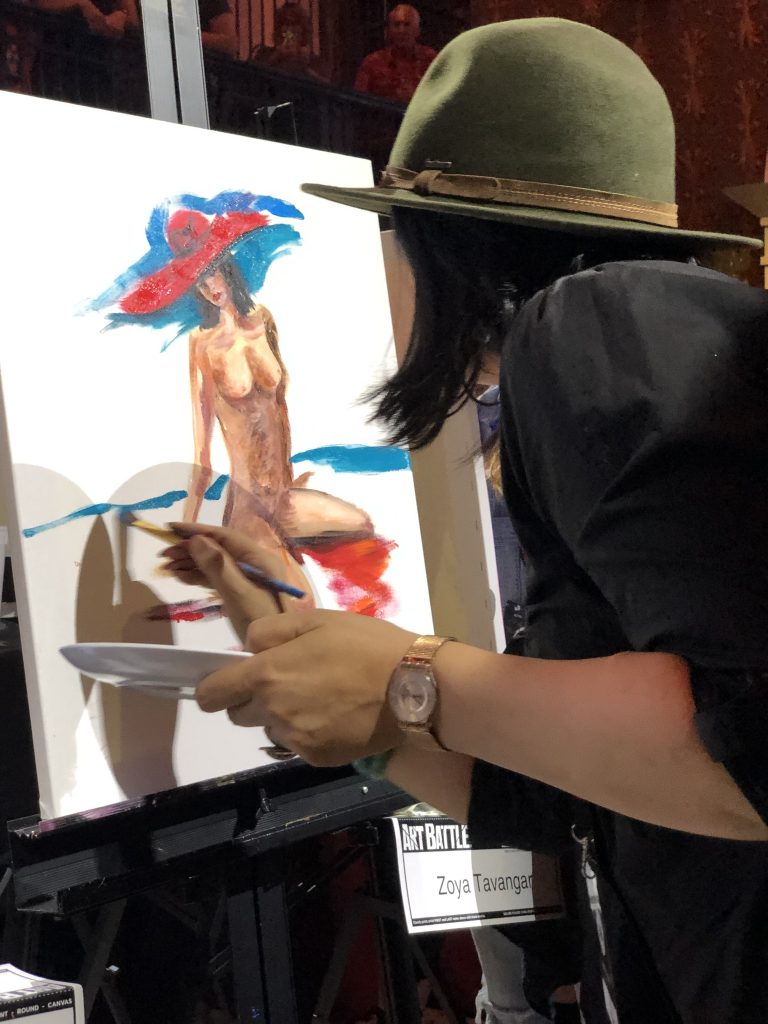 What was the greatest thing about competing in the Art Battle National Championships in July?
The opportunity to be familiar with different art styles from various provinces and regions of Canada.
What have you learned about painting or yourself as an Art Battle competitor?
Such great things can be done in just 20 minutes, so time [management] is worthwhile. My [oil] painting style is surrealistic and realistic; for this competition I try other styles and use acrylic paint because [they are best for] live painting.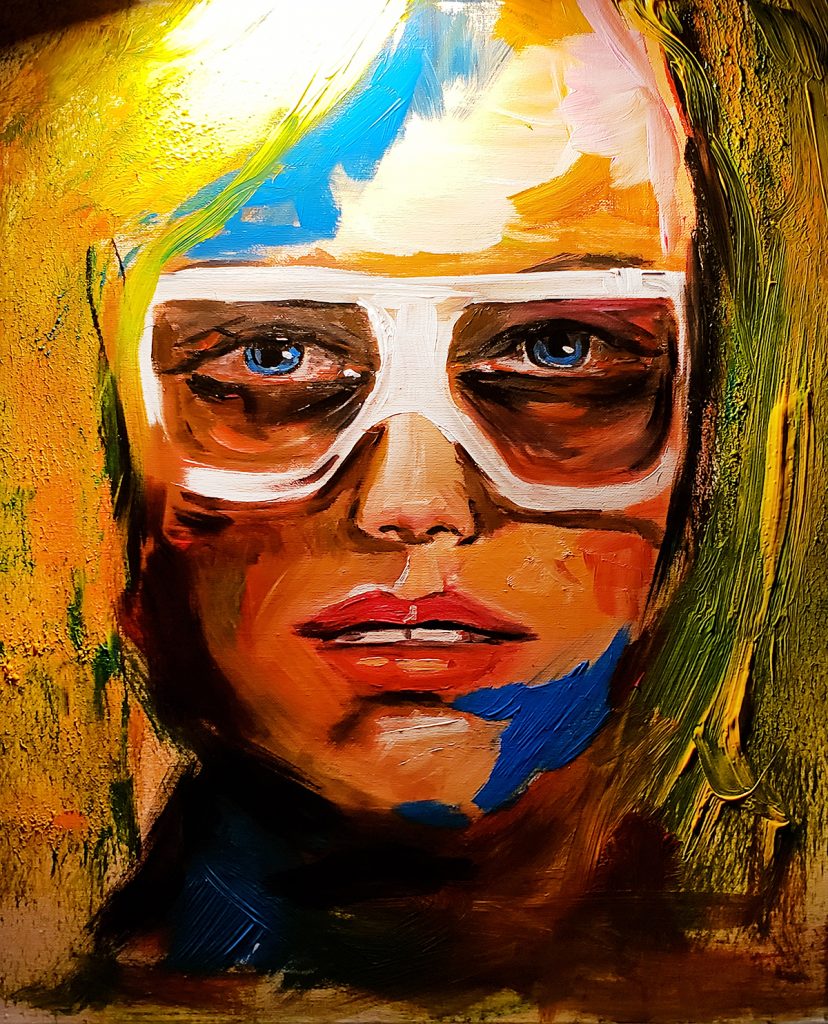 What is your favourite subject?
I draw portraits and a human figures because they are more attractive for people.

Where can we see more of your work?
I have been a painting teacher for more than 18 years, and I have a small art studio in Montreal. My work is published on the internet as "Zoya art studio," at www.zoyatavangar.com, www.facebook.com/Zoya-Art-Studio, or Instagram @tavangarart