This is the kick off and first official event of the 2018 Art Battle® US National Championships. After tonight, 7 more cities will hold city / state / regional championships and the winners of each, our the National Finalists… will all fly back to Los Angeles on November 28th for the National Championship event, to compete for your votes, $7.500 in prizes, and the title of 2018 National Champion.
Tonight's winner will join those National Finalists and YOU will vote. Thanks for being here with us…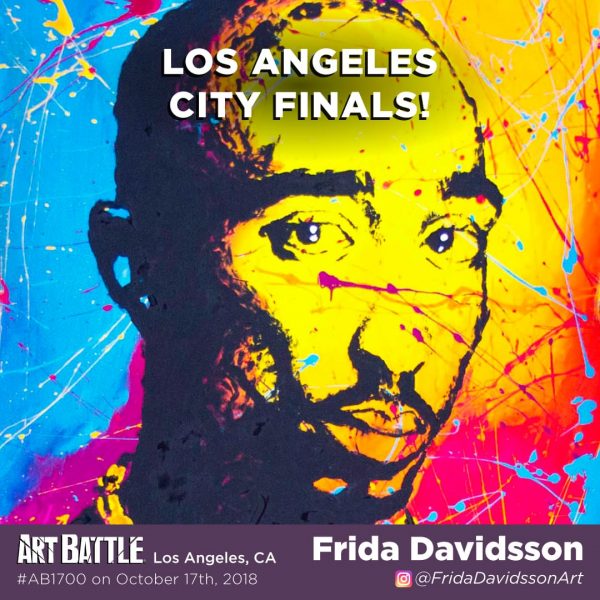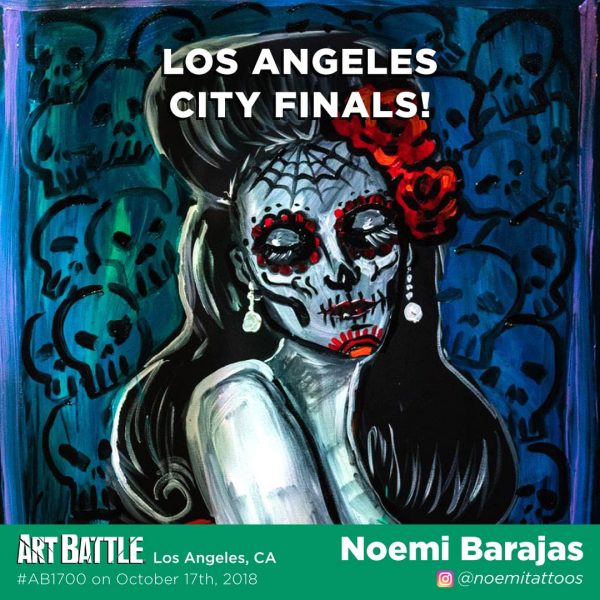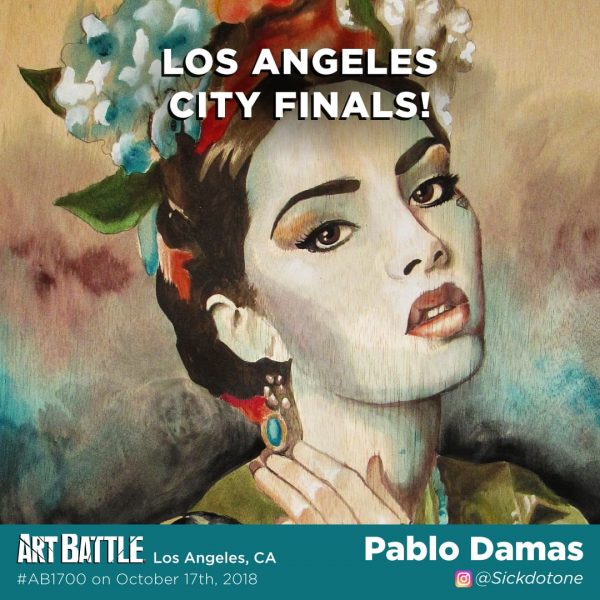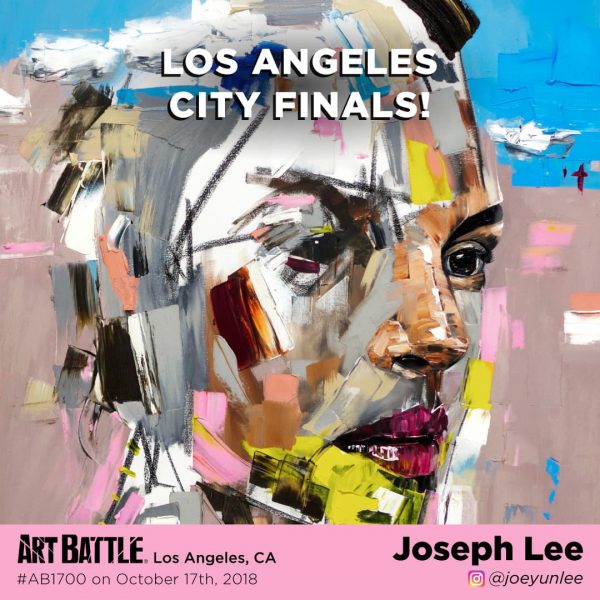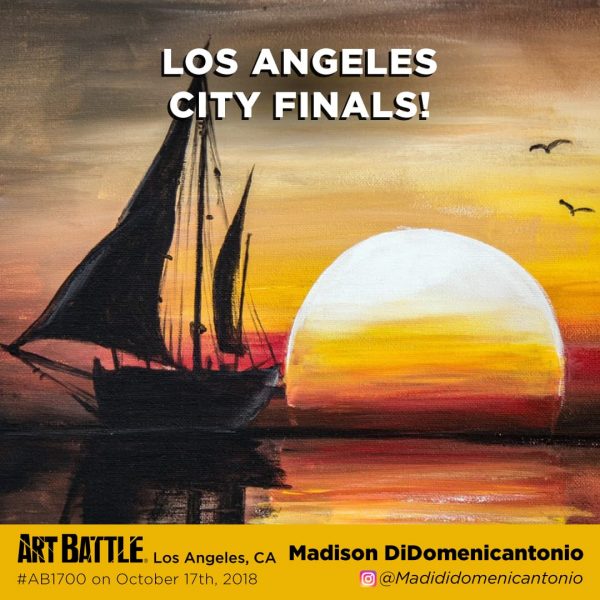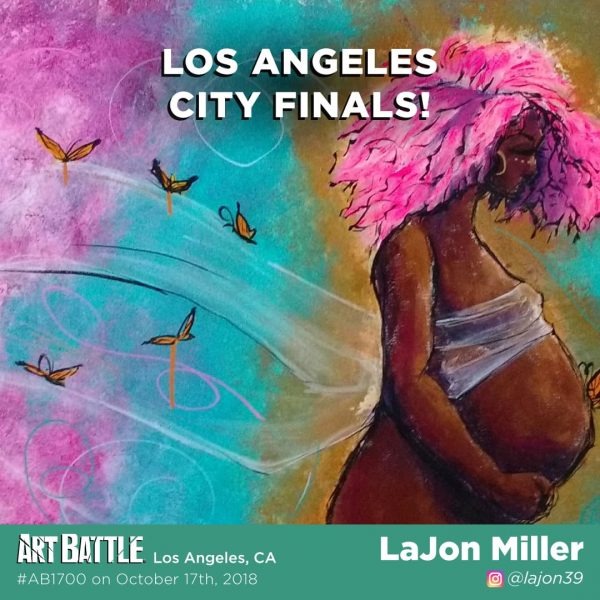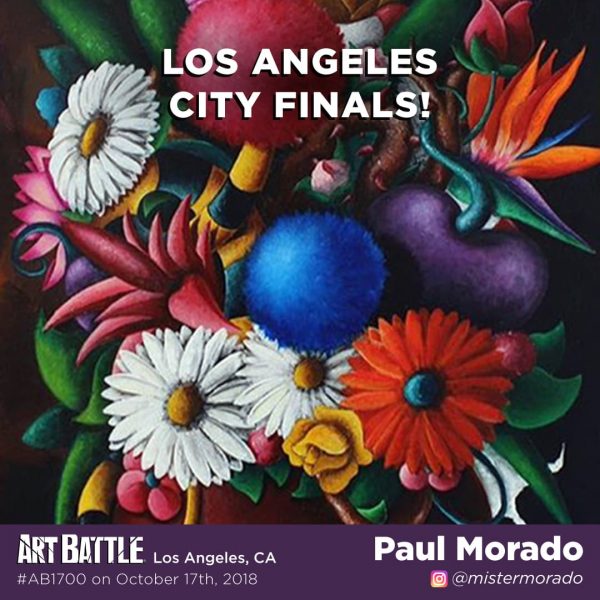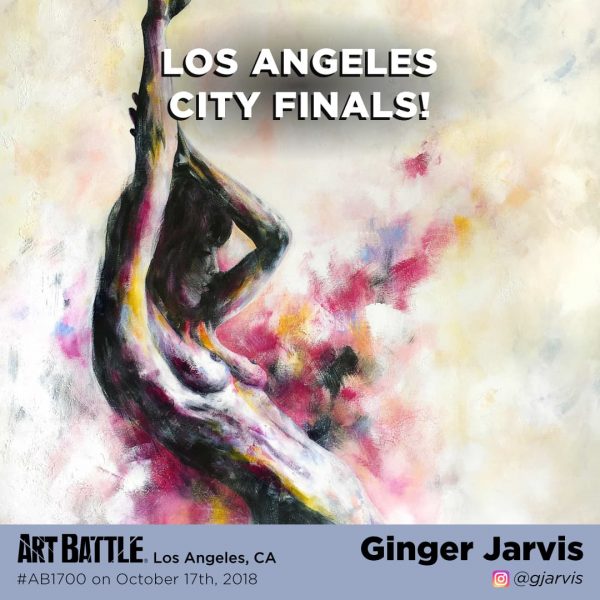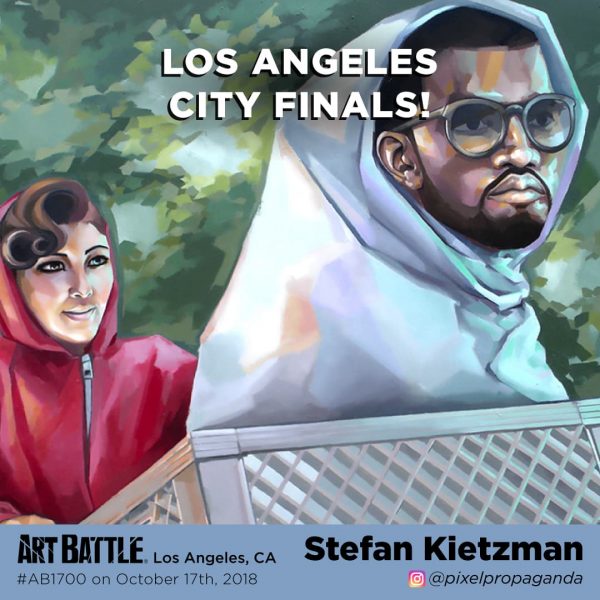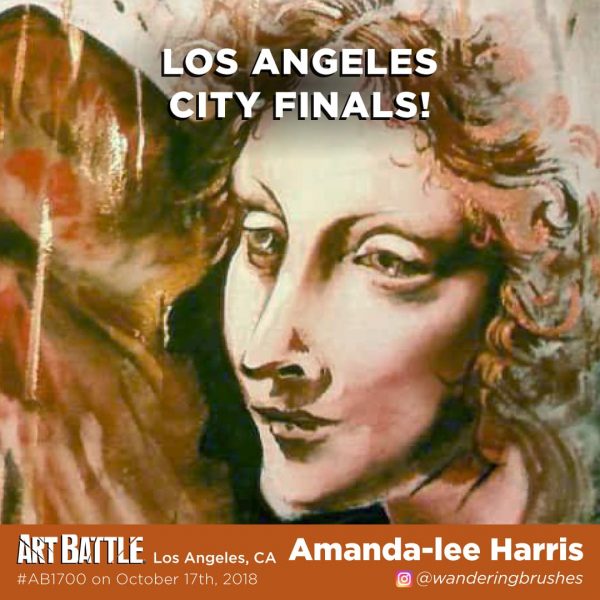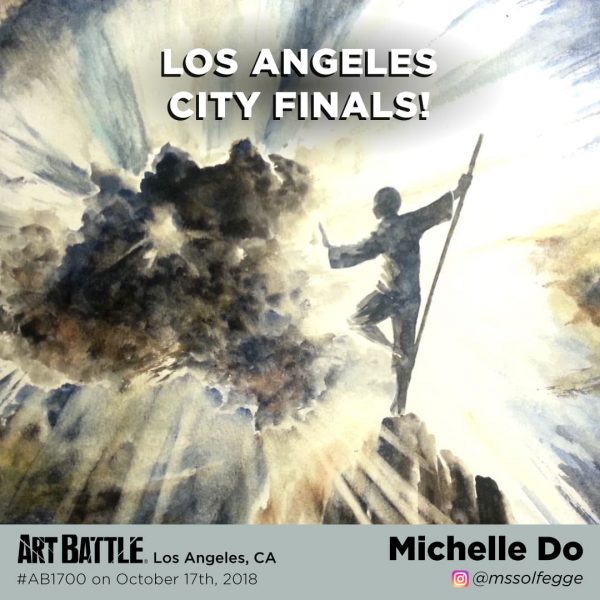 Oh one more thing… if you know any artists who still one one last chance to get into the competition, there is one WILDCARD easel at each qualifying event in: Dallas (Texas State Championship) – October 27th, Las Vegas City FInals! – November 7th, Phoenix City Finals! – November 9th, New York City Championship! – November 9th, the Mid West Finals in Chicago – November 10th, San Francisco City Finals! – November 14th, and the Florida State Championships! – November 16th — artists can enter at artbattle.com/wildcard
Tonight's Competitors:
Round 1:
Pablo Damas
Madison Didomenicantonio
Stefan Kietzman
Ginger Jarvis
Joseph Lee
Yenok Khachikyan
Heather Ireland
WILDCARD 1
Round 2:
Noemi Barajas
LaJon Miller
Michelle Do
Amanda Harris
Andrew Tarusov
B. Paul Morado
Erok The Lion
WILDCARD 2
Contact Art Battle for partnerships, private performances, artist inquiries and more.