AB1658 – New York – 28/04/2018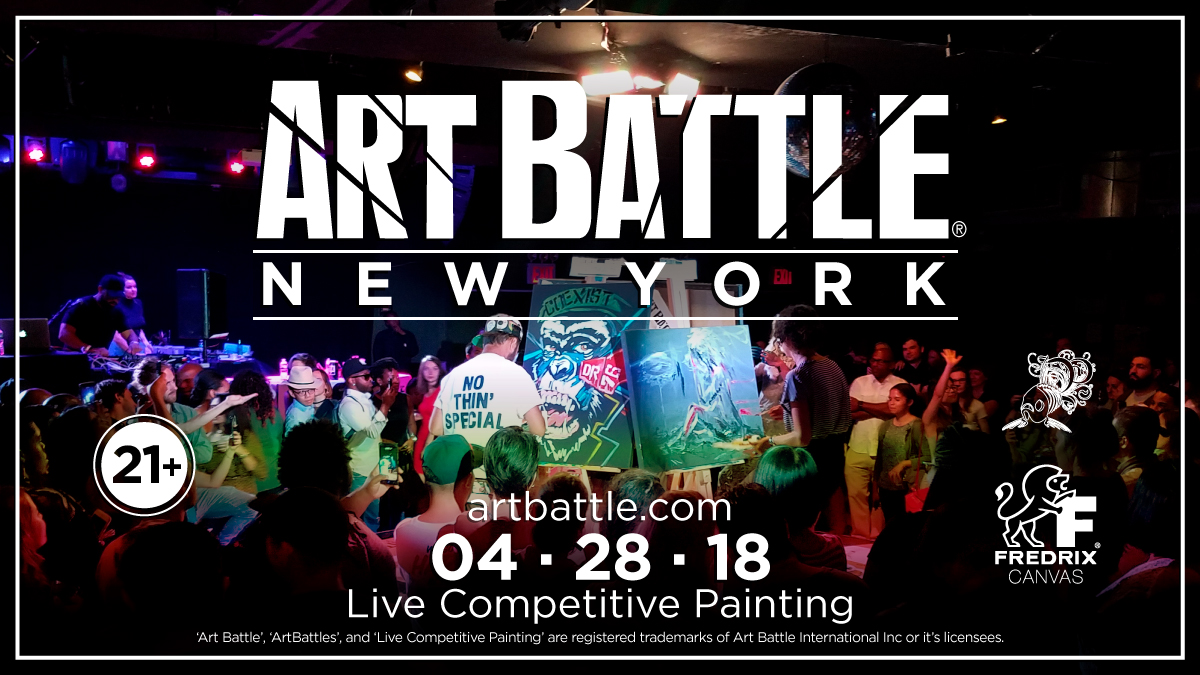 New York City! Art Battle International live competitive painting series, connects the amazing New York live painting community to the World. 12 artists compete in timed rounds of live painting, it's a sizzling night of creation and celebration. It's a wild night, great music, paints flies and masterpieces are created before your eyes.
*Art Battle New York is proudly sponsored by Fredrix Artist Canvas!
Art Battle – New York
(le) poisson rouge – 158 Bleecker St
TICKETS – General Admission $20 / Earlybird $15
Saturday, April 28th
Related Events