2018 Art Battle US National Championships! – November 28, 2018
November 28, 2018 @ 7:30 pm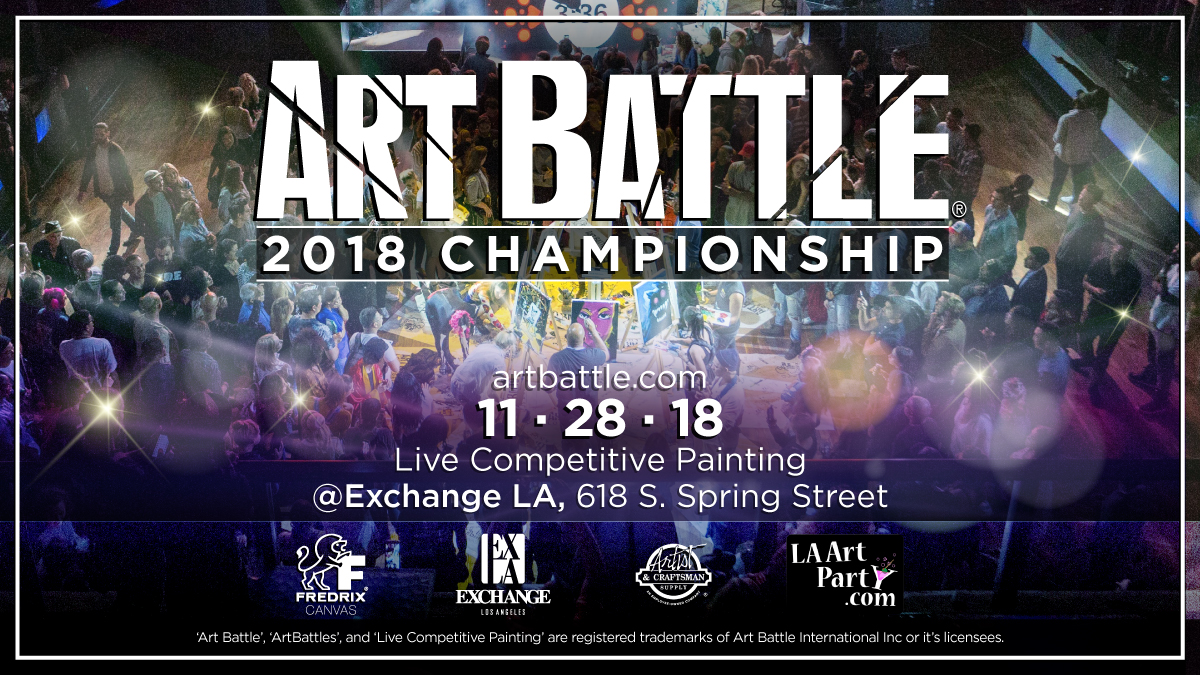 Wow! The 2018 Art Battle US National Championships have arrived! 
Please join us Wednesday, November 28th in Los Angeles to celebrate the very finest in live painting. Winners of Regional Finals from across the country will compete for a $2,500 cash prize and a supplies sponsorship from Fredrix Canvas valued at $5,000. Amazing! (A large trophy and year long status as the Best Live Painter in America is also included!)
This is the spectacular Finale to the 2017/2018 Art Battle US tournament, truly the best night of the year for live art!
Art Battle® Los Angeles is proudly sponsored by Fredrix Artist Canvas & Artist & Craftsman Supply Downtown Los Angeles!
Art Battle – US National Championships!
Exchange LA – 618 S. Spring Street
TICKETS!
Wednesday, November 28th
Doors @ 7:30pm
21+
Related Events