AB1958 – New York – November 1, 2019
November 1, 2019 @ 6:00 pm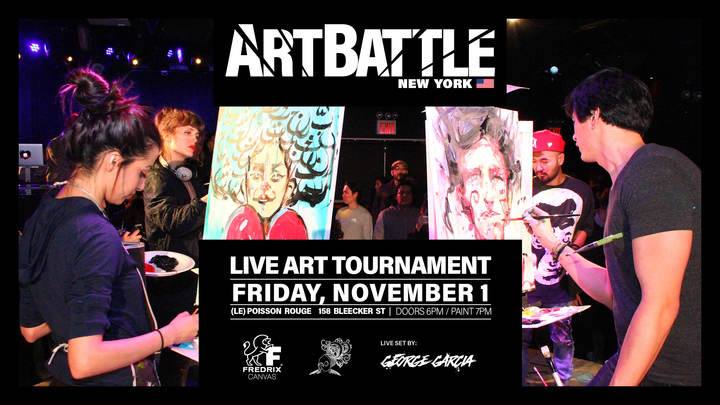 Join us for an inspiring evening of creativity and community!
Watch as painters battle the clock and each other transforming blank canvases into beautiful pieces of original artwork in just 20 minutes and help vote to determine the Winner of the night.
Be a part of the fun as a spectator, or participate as one of the featured artists by applying online at artbattle.com/artists!
Follow us on Instagram @ArtBattleNewYork!
*Proudly sponsored by Fredrix Artist Canvas! 
This event is 21+
Art Battle – New York!
(le) poisson rouge – 158 Bleecker St
TICKETS – General Admission $20 / Early Bird $15
Friday, November 1st @ 6:00pm
Related Events