AB1977 – Boston – December 2, 2019
December 2, 2019 @ 7:00 pm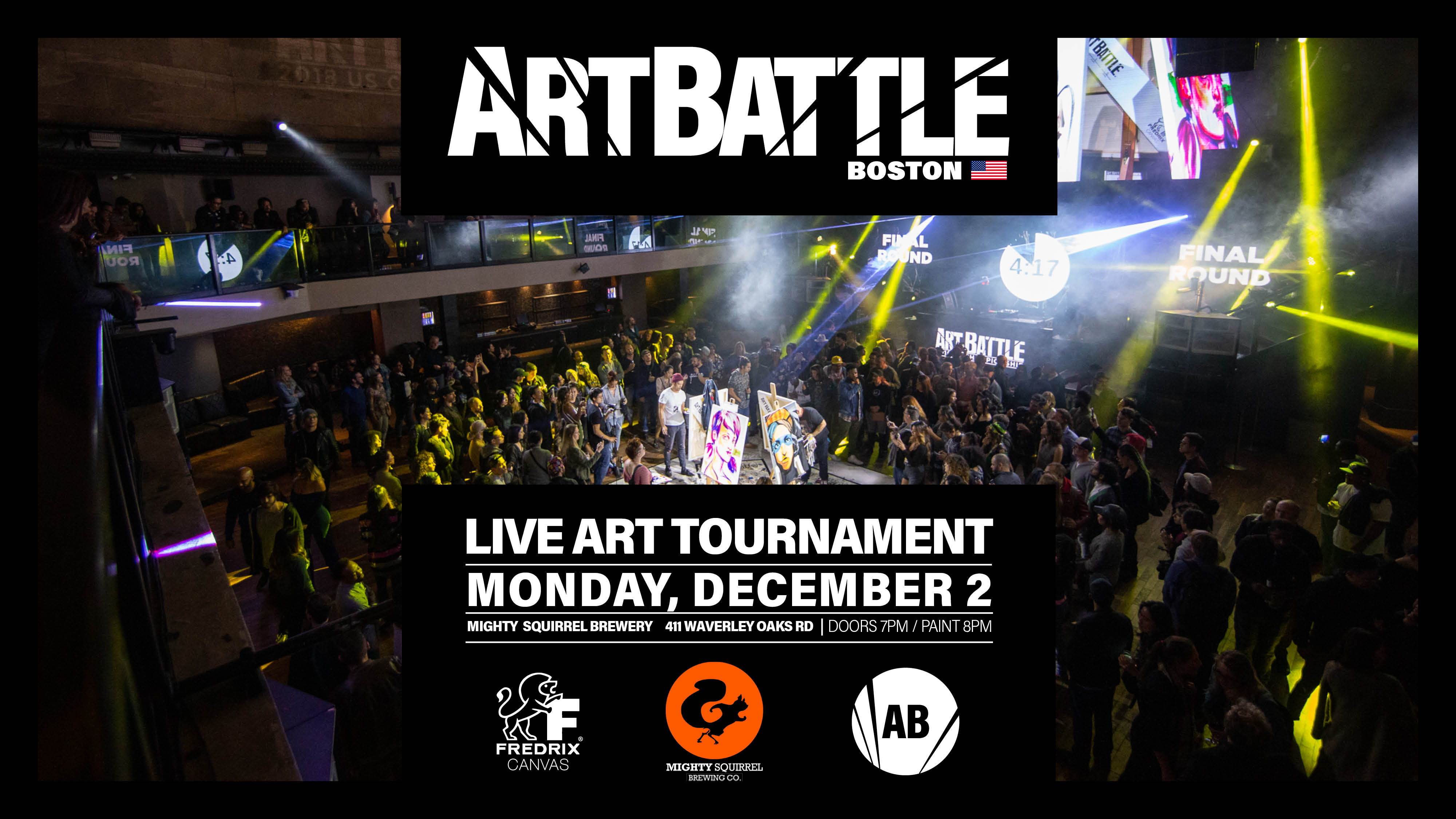 Art Battle® can't wait to come to Boston!
Grab your best pals and join us for a wonderful evening of creativity and community, a live painting tournament showcasing local artists and connecting Boston to towns and cities around the world! Come watch as artists transform blank canvases into beautiful pieces of art in just 20 minutes, and then help vote to determine the winner of the event! All artwork will also be available for silent auction.
Be a part of the fun as a spectator, or participate as one of the featured artists by applying online at artbattle.com/artists!
Art Battle® Boston is proudly sponsored by Fredrix Artist Canvas!
Art Battle – Boston!
Mighty Squirrel Brewing Co. – 411 Waverley Oaks Rd, Waltham, MA
TICKETS!
Monday, December 2nd @ 7:00pm
Related Events