AB2295 – Vancouver Island Championship! – June 10, 2022
June 10, 2022 @ 6:00 pm
UTC-5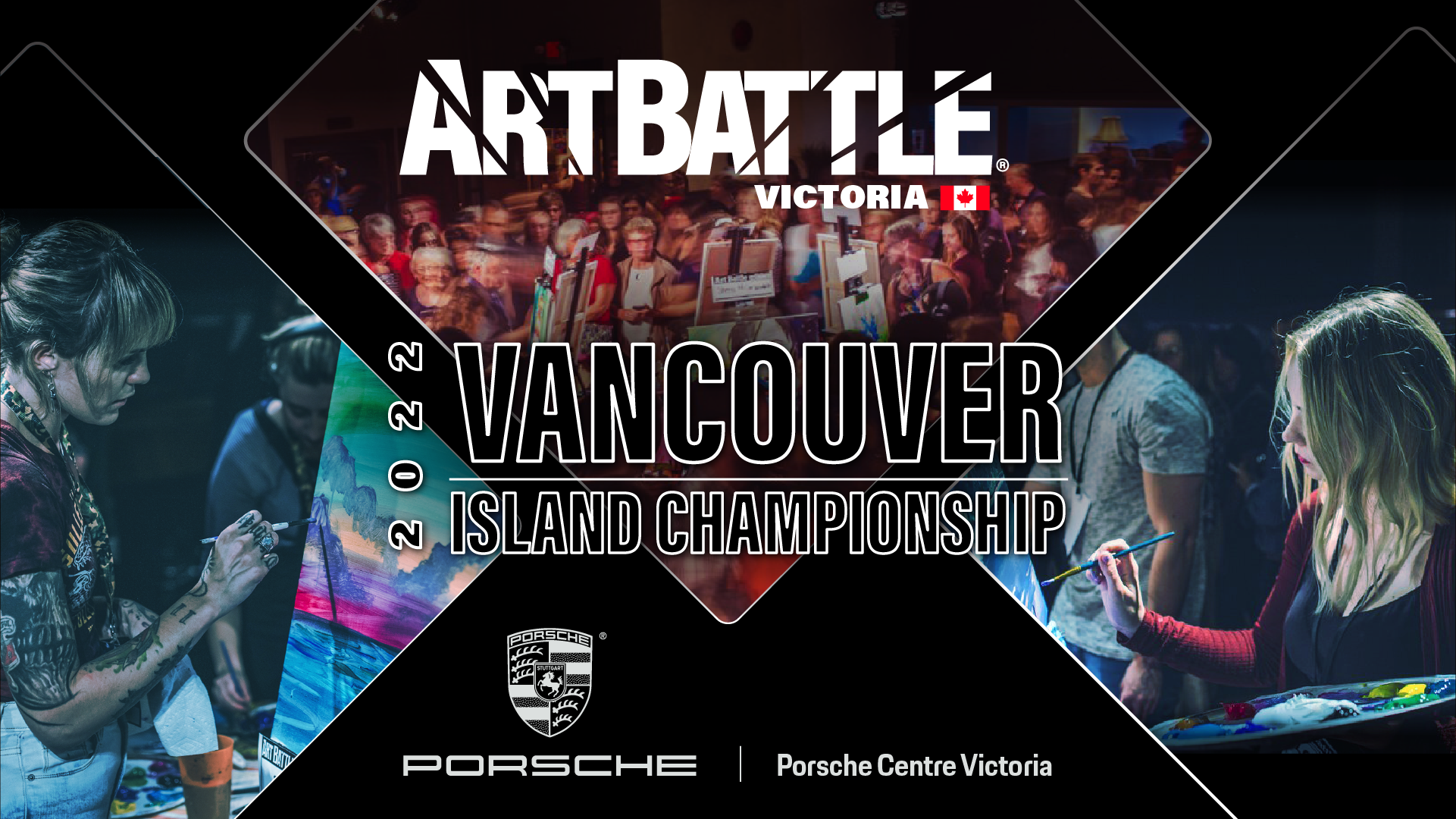 Join Art Battle Victoria for the most anticipated event of the season!
Regular season event winners from Victoria, Nanaimo, and Campbell River return for their chance to become the 2022 Vancouver Island Champion, and head to the National Championships in Toronto!
The best of the best compete with open materials to create their masterpieces in only 20 minutes. All works auctioned and (your) audience vote the VANCOUVER ISLAND Champion to move on to Battle against other national finalists in July.
*Art Battle Victoria is ALL AGES with a 19+ bar.
*Follow us on Instagram @ArtBattleVictoria!
Art Battle – Vancouver Island Championship!
Victoria Event Centre @ 1415 Broad St, Victoria, BC
TICKETS!
Friday, June 10th
Doors @ 6:00pm / Painting @ 7:00pm
Related Events