AB2389 – San Francisco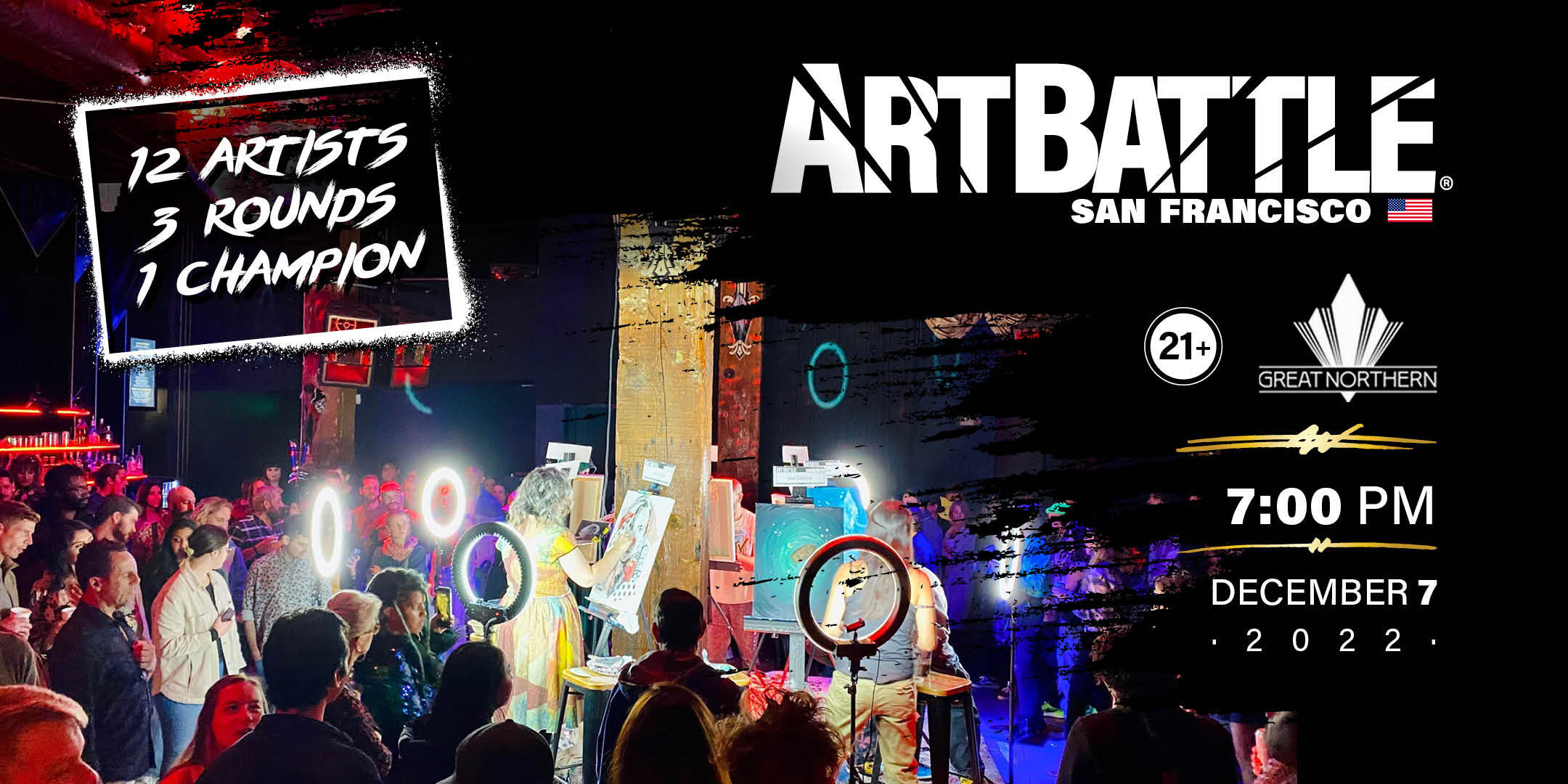 Art Battle San Francisco – Dec 7, 2022
Doors @ 7:00pm / Painting @ 8:00pm
The Great Northern – 119 Utah Street, San Francisco, CA
view on
Eventbrite
Join us for an electric Wednesday night full of live art!
Come watch the paint fly before your eyes and help vote to determine the Winner as artists battle the clock & each other in 3 rounds of just 20 minutes.
All artwork will also be available for auction during this incredible night of community and creation!
Be a part of the fun as a spectator, or participate as one of the featured artists by applying online at 
artbattle.com/artists
!
Art Battle® San Francisco is a 21+ event.
Follow us on Instagram @ArtBattleSanFrancisco!
Artists
Artists can apply to compete. Also, most events have a 'Wildcard' easel, where artists leave their names at the door and we draw at random to pick the Wildcard Artist. To be a potential wildcard artist, just buy a ticket and show up!
Confirmed Competitors
From the artist:
I'm pumped to paint! See you on the battlefield.
From the artist:
Hello! I am Cassie an aspiring Character Designer for Animation. I currently illustrate for non profits, Cures of Colors and The Super Hero Project, and work full time as a Production Assistant on Call of Duty.
From the artist:
Art Saves Lives
From the artist:
art cannot be explained, it is the reflex of vision and shared thought
From the artist:
Thank you!!!
From the artist:
Watch Paige fill the page!
From the artist:
Excited to be competing in the SF Art Battle!
20 minutes to finish a painting!?
Challenge accepted!
Related Events