AB2432 – Texas State Championship!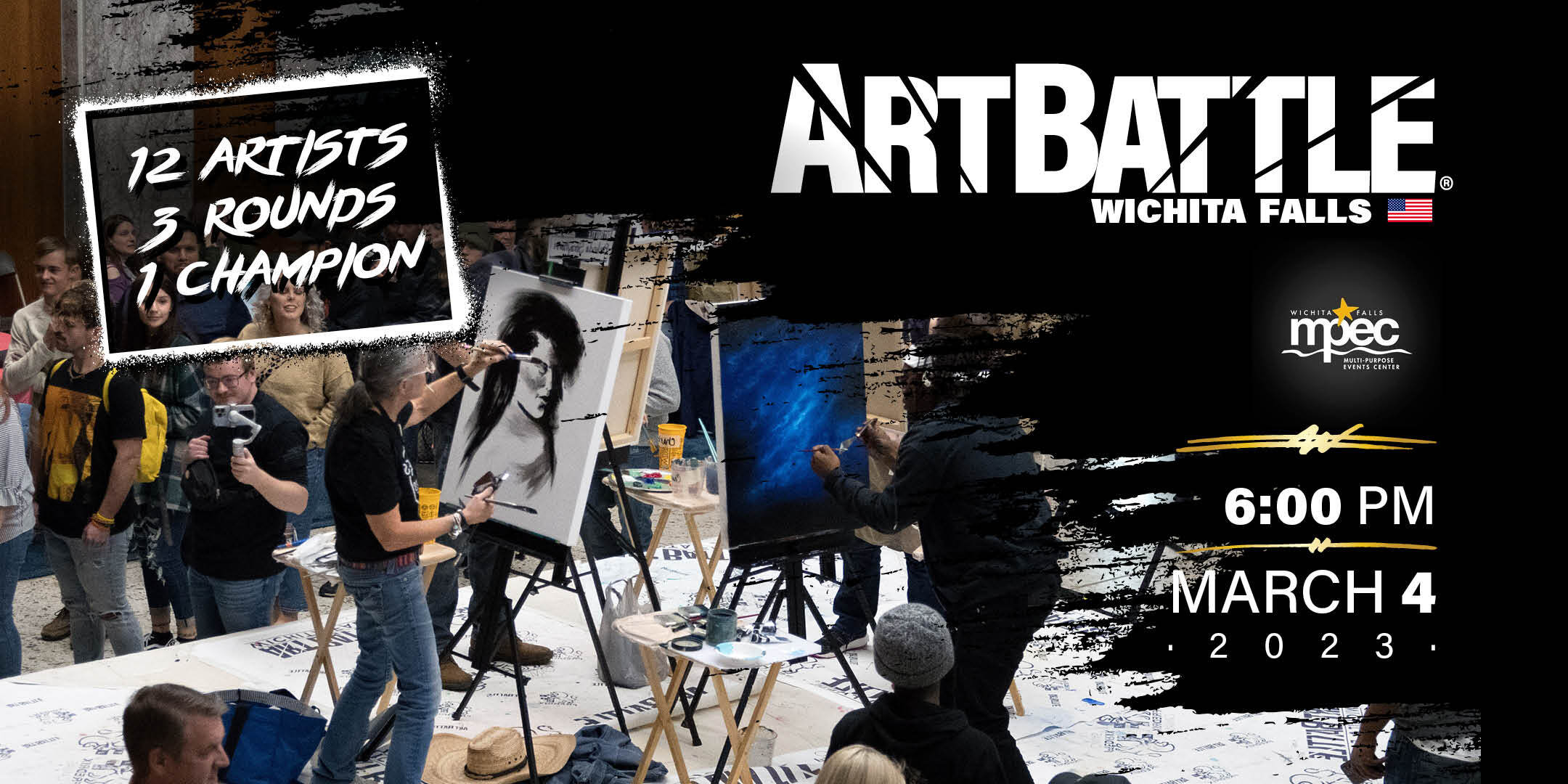 Art Battle Texas State Championship – Mar 4, 2023
Doors @ 6:00pm / Painting @ 7:00pm
J.S. Bridwell Agricultural Center – 111 N. Burnett St., Wichita Falls, Tx
view on
Eventbrite
Get charged up for an electrifying Saturday night featuring live, pulse-pounding art!
Get ready to witness the ultimate artistic showdown at the Texas State Championship!
Regular season event winners and All-Stars from Dallas and Wichita Falls return for their chance to become the 2023 Texas State Champion, and head to the National Championships in Florida in April!
Brace yourself for a whirlwind of color as top talents battle it out in 3 rounds of live painting. Be a part of the action and cast your vote to crown the champion. And don't miss your chance to own a piece of history with the silent auction of all original masterpieces!
For VIP or Reserved tables contact Bob Barrow at [email protected]
Hosted by Wichita Falls Art Association!
Art Battle® Wichita Falls is a 16+ event.
REGISTER NOW TO VOTE
Artists
Artists can apply to compete. Also, most events have a 'Wildcard' easel, where artists leave their names at the door and we draw at random to pick the Wildcard Artist. To be a potential wildcard artist, just buy a ticket and show up!
Confirmed Competitors
Related Events